On Wednesday, the former first lady took to the stage at The Obama Foundation Summit in Chicago to talk about the dangers of social media and the importance of using each platform intelligently.
"This whole 'tell it like it is' business, that's nonsense," Obama said during a sit-down with poet Elizabeth Alexander.
"You just don't say what's on your mind. You don't tweet every thought," she added. "Most of your first initial thoughts are not worthy of the light of day."
Obama claimed she wasn't talking "about anybody in particular," but the audience's amused reaction suggested they'd interpreted her comments as a thinly-veiled attack on Trump's infamous Twitter habits.
Obama went on to say that social media was "a powerful weapon" and highlighted the burden it placed on people.
″You need to think and spell it right and have good grammar too," Obama said, in what was also thought to be another zing at Trump.
As first lady or president, it's essential to realize that "every word you utter has consequences," she added, because "words matter at this level."
Support HuffPost
The Stakes Have Never Been Higher
Before You Go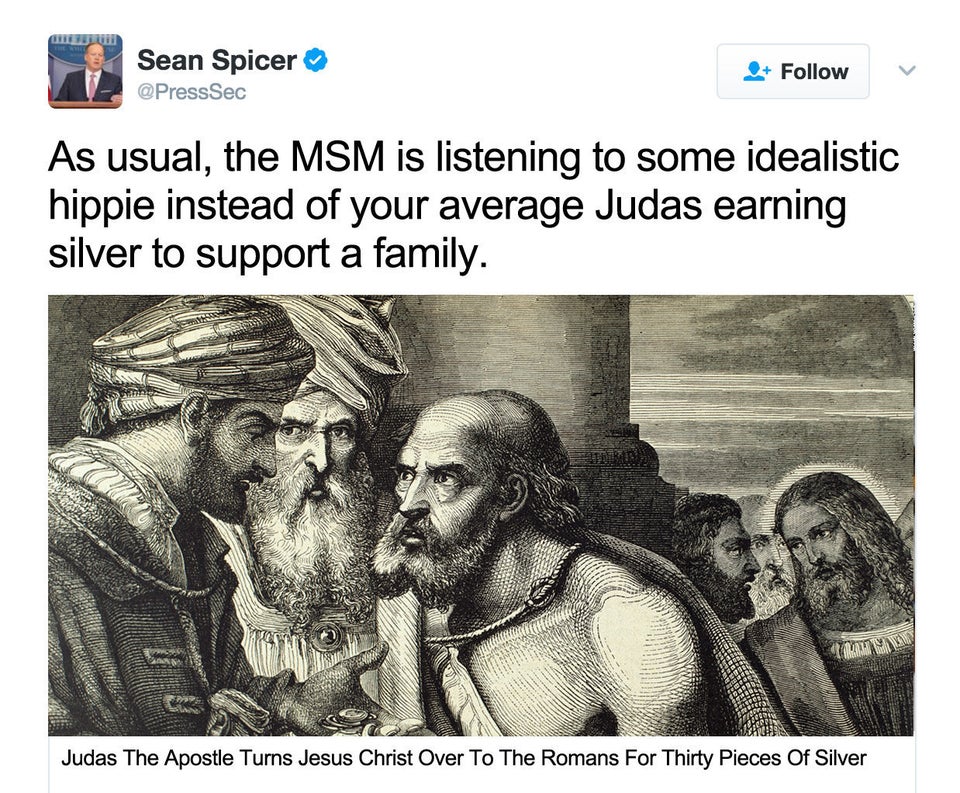 If Donald Trump's Staff Were Spokespeople For Other Historic Events
Popular in the Community