In support of her "Let's Move!" campaign to get kids active, FLOTUS showed up at the U.S. Open tennis courts on Friday ready to, well, move. She hit around some balls with a group of kids, chatted with Serena Williams and even found some time to do some hula hoop!
Obama showed off some impressive moves, considering she didn't pick up tennis until later in life. She addressed a group of children, saying:
I grew up in the city, on the south side. And there were not a lot of tennis courts around. So I really didn't get exposure to the sport until after law school, when I just sort of picked it up and started playing with some friends. And it's the kind of sport that you just develop a passion for. And I'm not really good or anything like that -- that's the beauty of tennis. You don't have to be good to enjoy it, because I love the game and my skills are very questionable.
She didn't need to worry about her lack of skills. Not only did the crowd respond with laughter, but FLOTUS got to hang out with some tennis greats, including James Blake, Serena Williams and even Billie Jean King, who sat behind the First Lady as they took in a match later in the day.
Check out pics of Michelle putting her sporty gear to good use, as well as her bright orange outfit she wore during the match.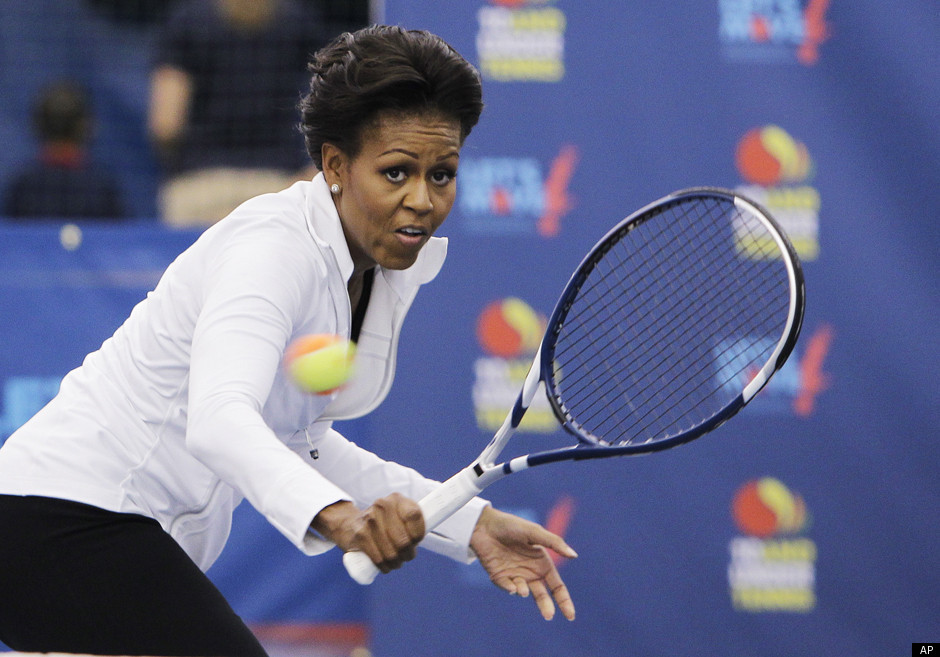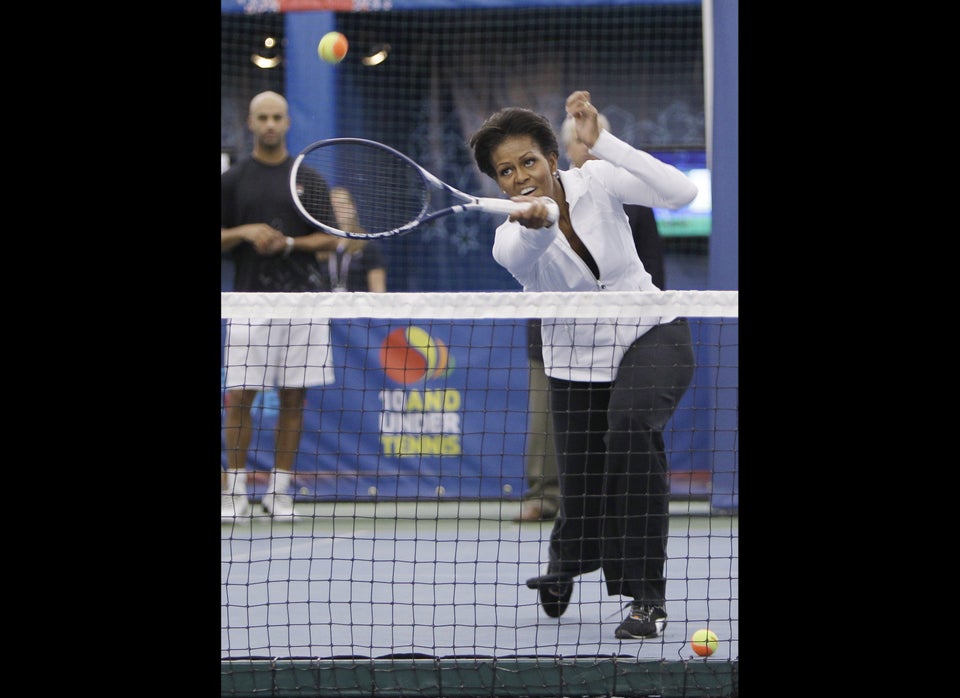 Michelle Obama at US Open