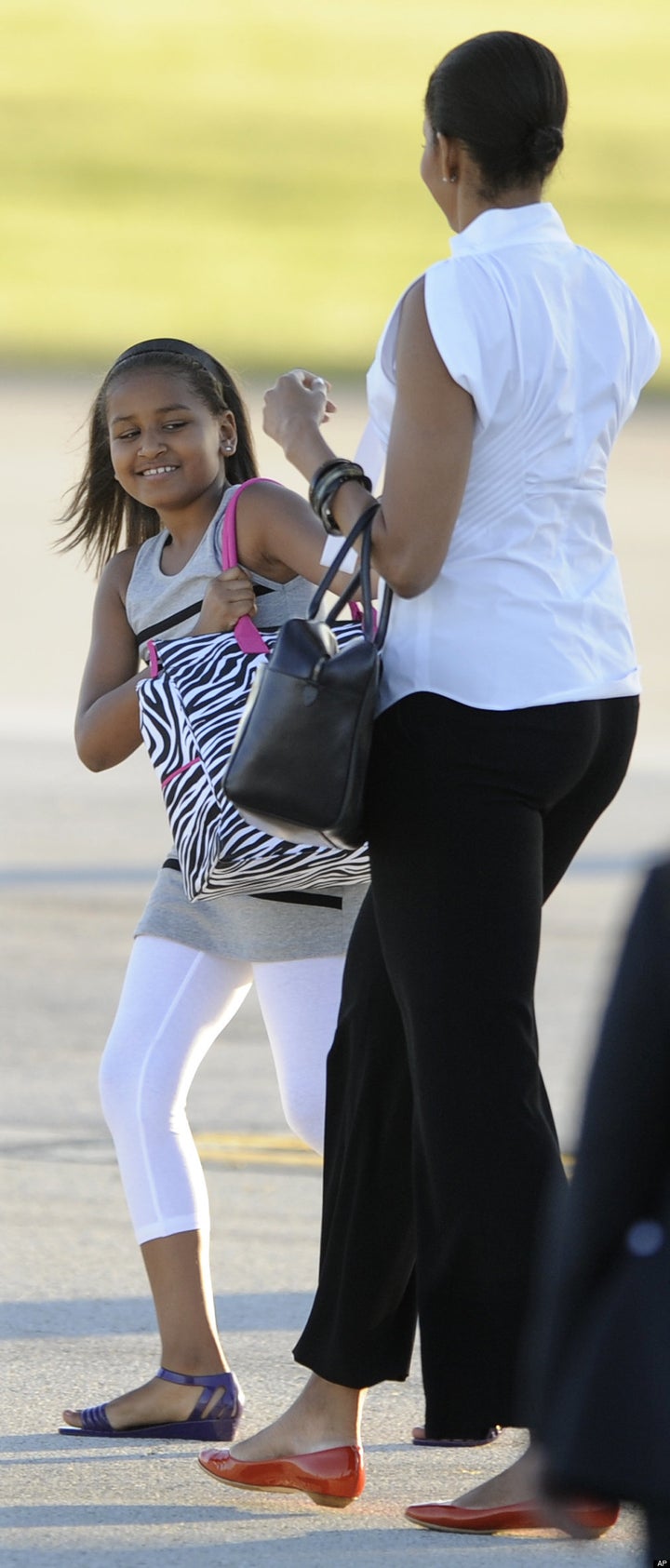 Michelle Obama will travel to Spain next week for a private, mother-daughter trip with "longtime family friends," according to the White House. The Associated Press reports that Sasha will be joining her. No word on Malia's whereabouts, but the president revealed in an interview last week that his oldest daughter is going to sleepaway camp for a month.
The White House said that although this is closed press, Mrs. Obama will pay an official visit to Their Majesties King Juan Carlos and Queen Sophia of Spain at their invitation.
Will there be a Michelle Obama vs. Princess Letizia fashion face-off? Stay tuned.