The epic Versace gown-sized hole left by Michelle Obama at the White House still stings like a fresh wound. It makes the following revelation about said gown all the more incredible and devastating.
"She did," Versace replied. "She is a woman who knows what she wants. The speeches she made during Hillary's campaign should be written down—they make up a philosophy of life. If she ever ran for president she would win. We are all in mourning about the American election; it preyed upon people's phobias. But we should continue to go ahead as far as possible, with all the women in the world."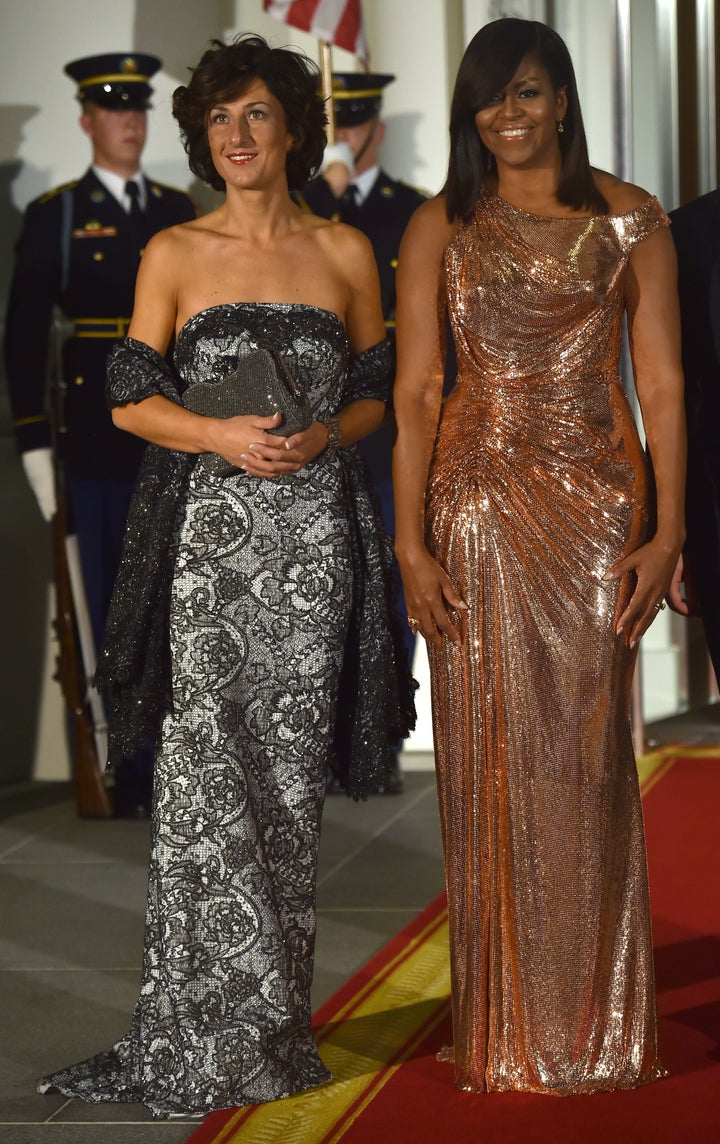 We'll raise a rose gold glass to that, Donatella!
The designer is one of W's March cover stars, starring alongside Taraji P. Henson, Jennifer Lopez, Jessica Chastain, and Kate Moss. The issue honors powerful women, making the mention of our former first lady all the more appropriate.