But today, while attending a wreath laying ceremony in honor of Veterans Day, she wore a new sort of print from head-to-toe, a black-on-gray look that has us scratching our heads.
Is it pretty? Or is it sort of "much"? We can't decide how we feel about such busyness.
Regardless of the print, however, the first lady wears it well. To hear President Obama's speech from the ceremony, click here.
And check out Michelle's sartorial pick for Veterans Day below.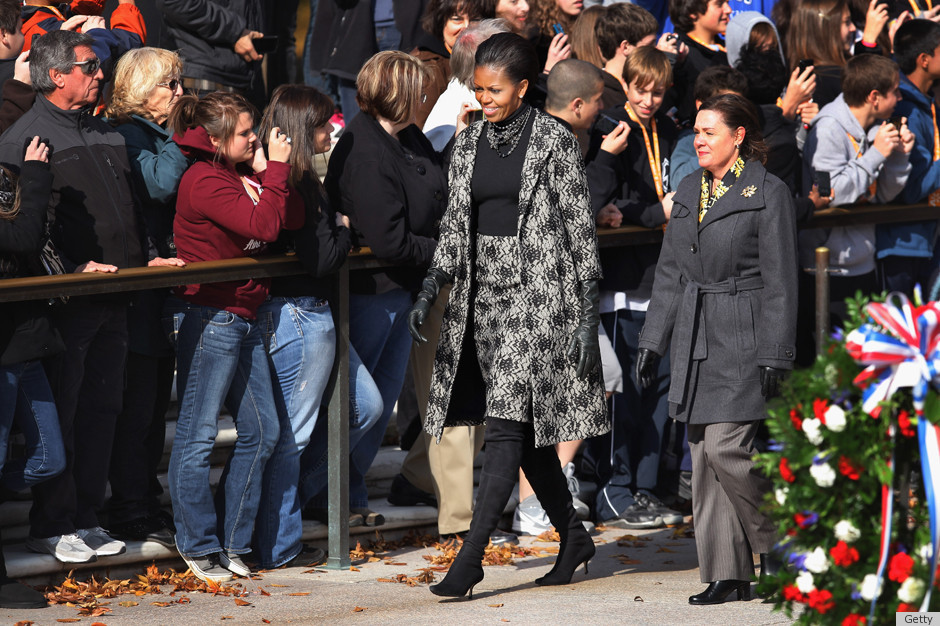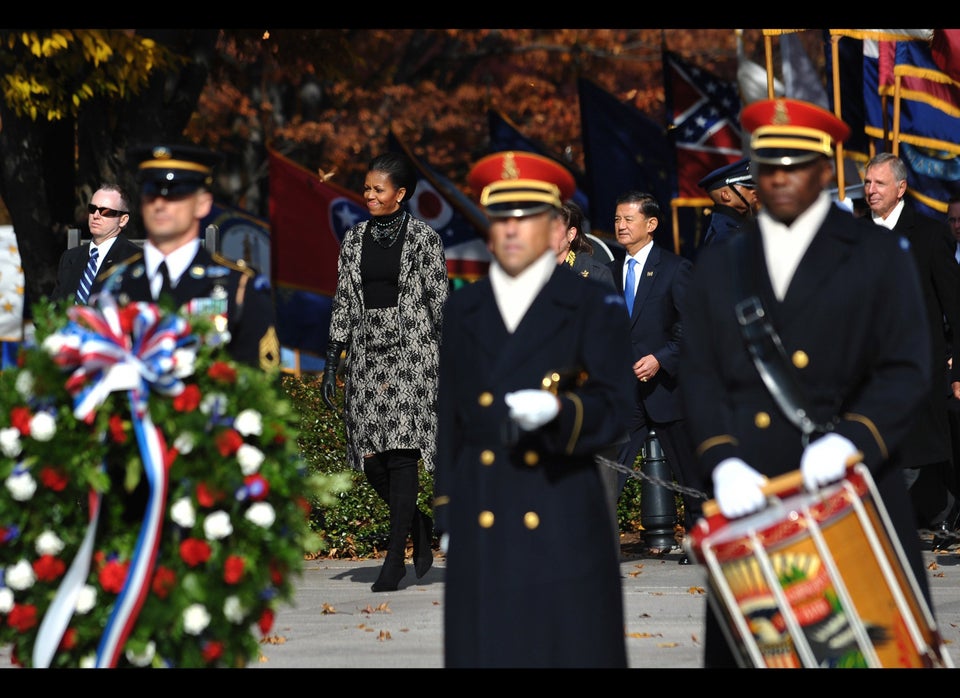 Michelle Obama, Veterans Day 2011