Vogue's fashion editor Tonne Goodman led the team styling Mrs. O and the president, who appears in a photo inside the mag with the first lady. Also in the editorial? A third shot of Michelle wearing an elegant Michael Kors ball skirt and sweater. To accompany the shoot, the first couple was interviewed by Jonathan Van Meter, discussing parenting, marriage and their duties while presiding in the White House. Of course, since this is Vogue, they also talked fashion.
"If you're comfortable in your clothes it's easy to connect with people and make them feel comfortable as well," Michelle said.
FLOTUS certainly looks comfortable on her new Vogue cover, which includes her three second term signatures: bangs, Reed Krakoff, and, of course, her amazingly toned arms. Last time she covered the style bible, Michelle's designer of choice was Jason Wu -- with another Reed Krakoff pick this time around, it's clear we've entered a new era of FLOTUS fashion.
FLOTUS for Vogue, April 2013: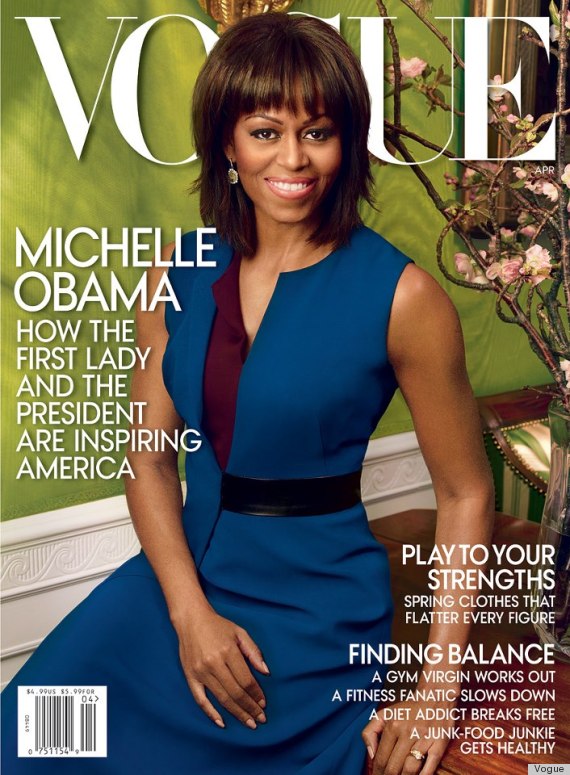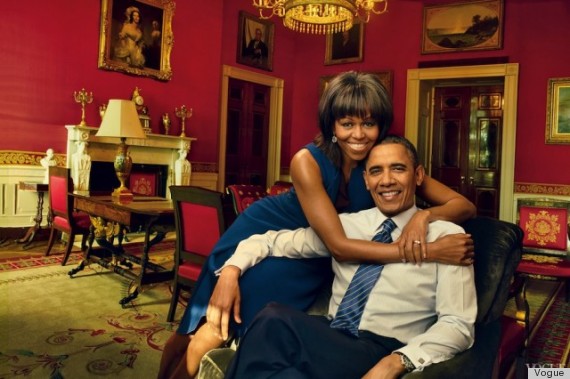 FLOTUS for Vogue, March 2009: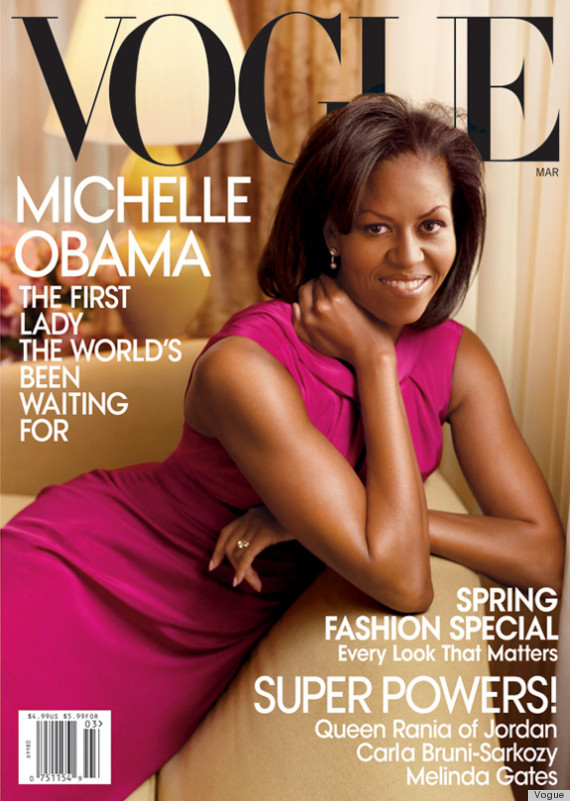 See more of the first lady's fashion!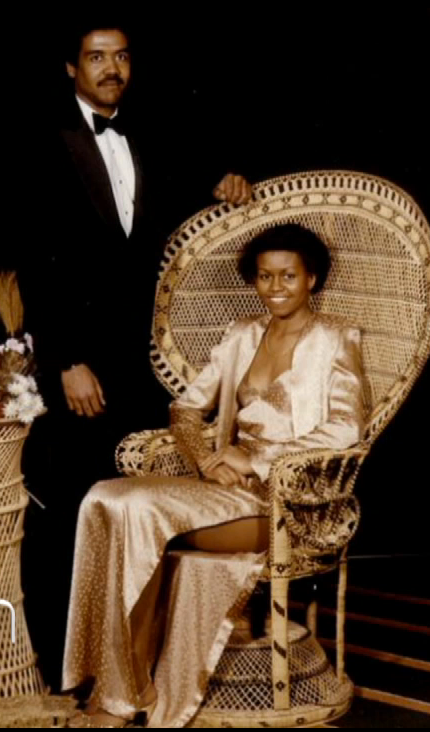 Everything Michelle Obama's Ever Worn
Related