Our favorite night of the year is finally upon us -- the annual White House Correspondents' Dinner. For one night, Hollywood big shots (like Kendall Jenner and Kerry Washington) mingle with the biggest names in politics. While we were obviously ogling all the celebrities' looks, it was Michelle Obama who really stole the show.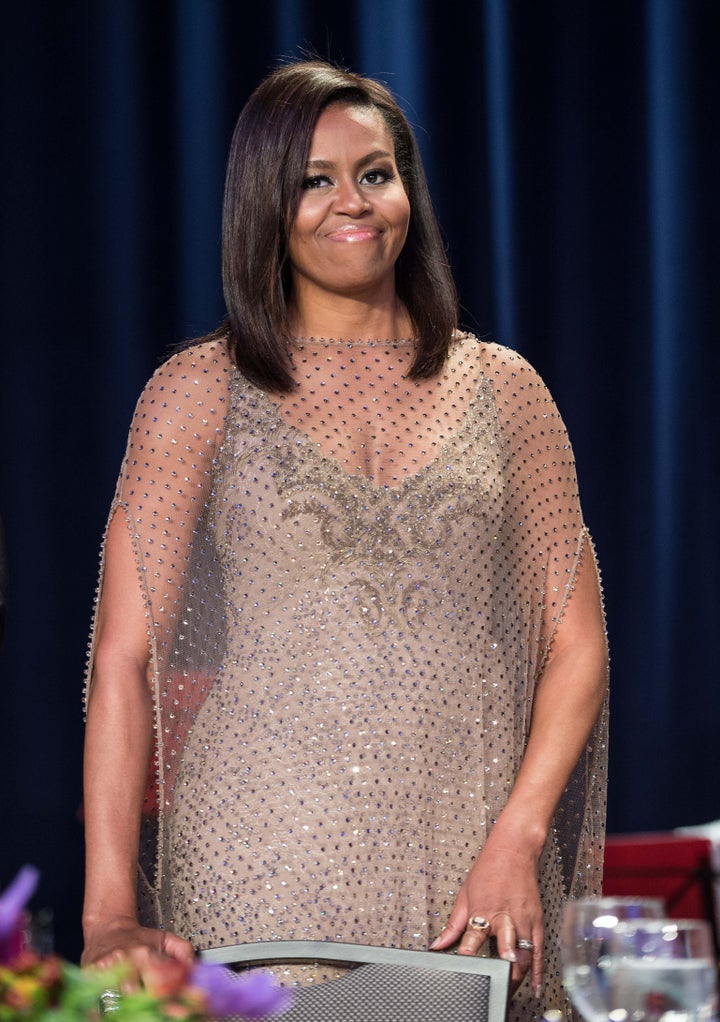 The first lady arrived in a gold, embellished Givenchy gown that was the perfect blend of sexy and elegant for her final WHCD as the first lady.
She kept her hair and accessories simple and let the stunning gown, which came complete with a sheer overlay, speak for itself.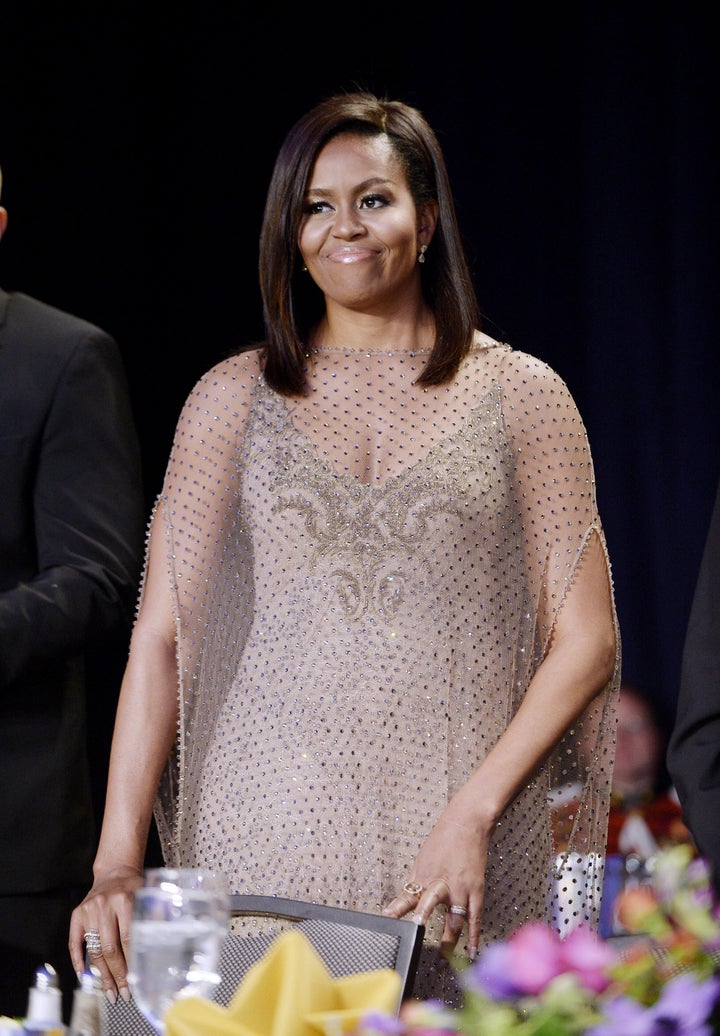 Many took to social media to express their delight, but one tweet in particular pretty much summed it up:
So, how do you think her look compares to the custom Zac Posen dress she wore last year? We think she really outdid herself.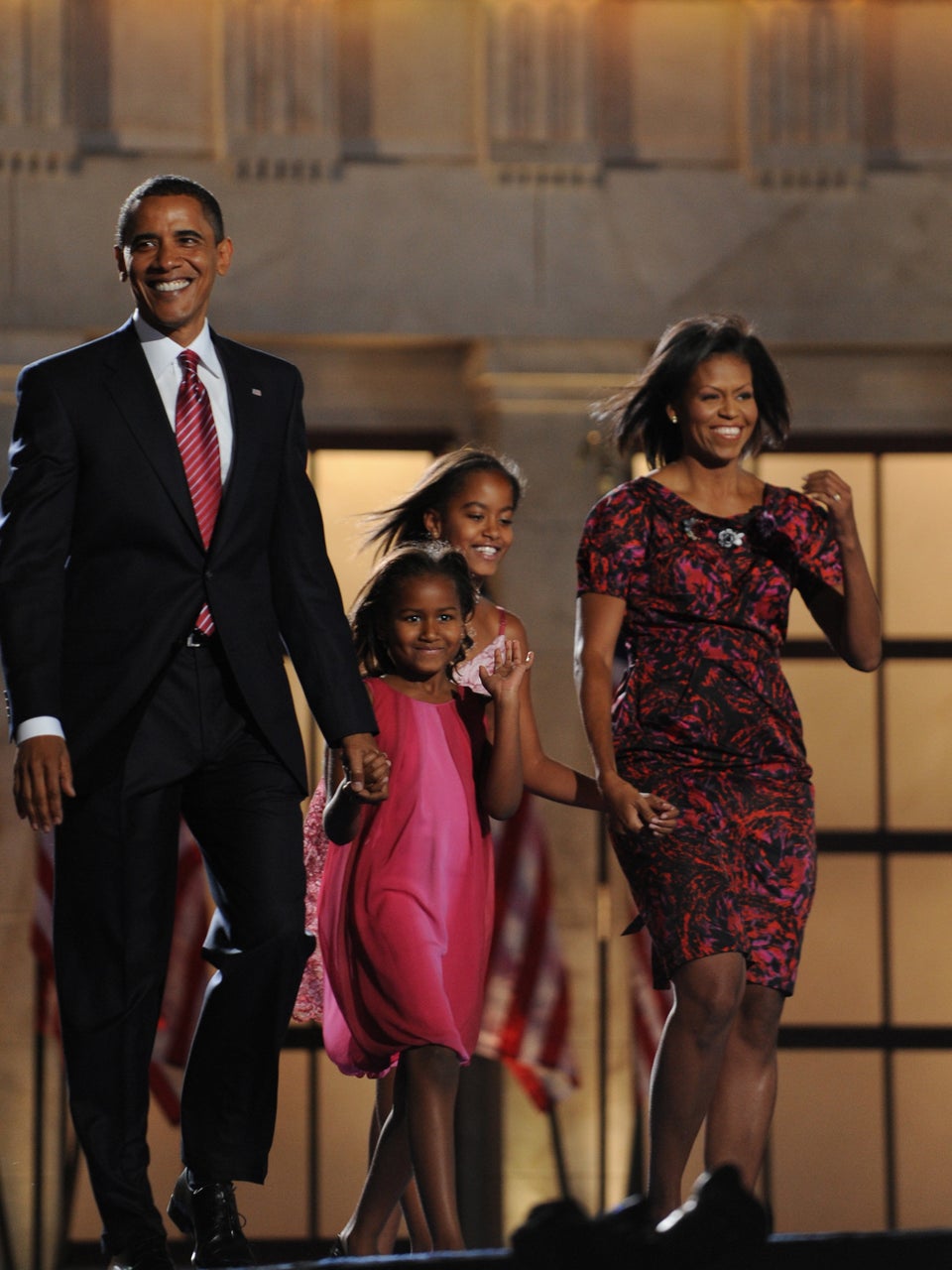 Michelle Obama's 52 Best Outfits