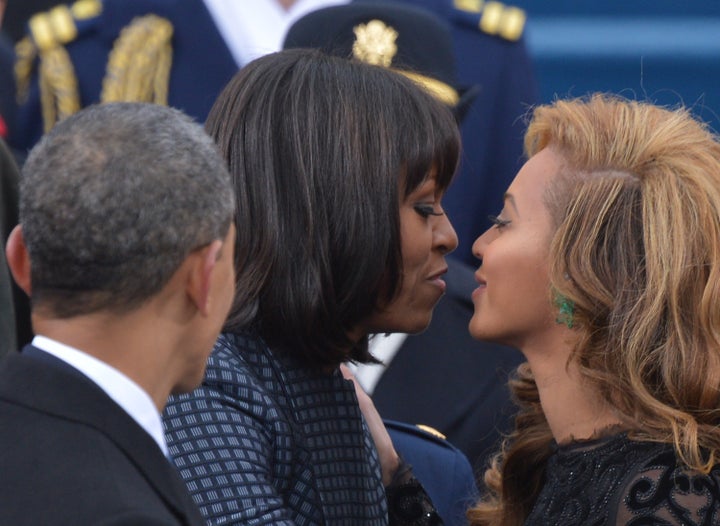 First lady Michelle Obama joined fans worldwide Friday in wishing Beyoncé a happy birthday.  
Obama tweeted a personal message from her account thanking Queen Bey for "being a role model for young girls."
Obama and Beyoncé have not been shy about their mutual adoration in the past. The first lady told rapper Wale last month that she would be Beyoncé if she could have any other occupation. The artist has attended at least one of Obama's birthday celebrations, while the first lady has attended the singer's concerts. And in a letter to Obama at the start of husband President Barack Obama's second term, Beyoncé celebrated the first lady as "the ULTIMATE example of a truly strong African American woman."
In case you're drawing a blank, here are 10 undeniable reasons Beyoncé runs the world, from our friends at HuffPost Black Voices.
PHOTO GALLERY
Beyonce's Style Evolution