First lady Michelle Obama put literally everyone else to shame with a new video of her working out in the White House gym as part of the Let's Move "#GimmeFive" campaign.
Obama lifts 35 lb. weights -- 35 lb. weights!! -- on an incline in the video. She also demonstrates plyometric movements with jump squats, boxes and does ab work with a medicine ball. Seriously. We got tired just watching her.
It's safe to say Obama is the queen of fitness. Bow down, y'all.
Before You Go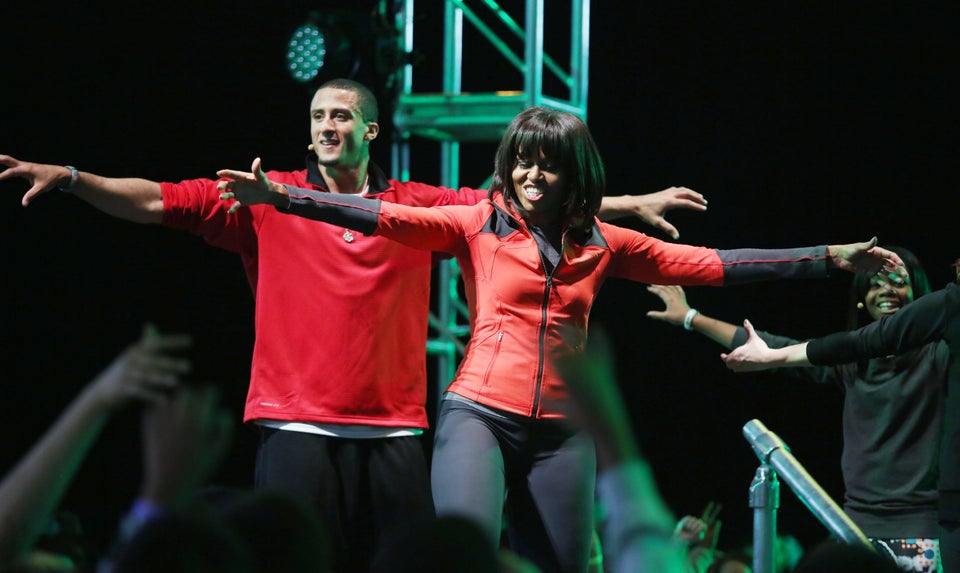 This Is How The FLOTUS Stays Fit
Popular in the Community