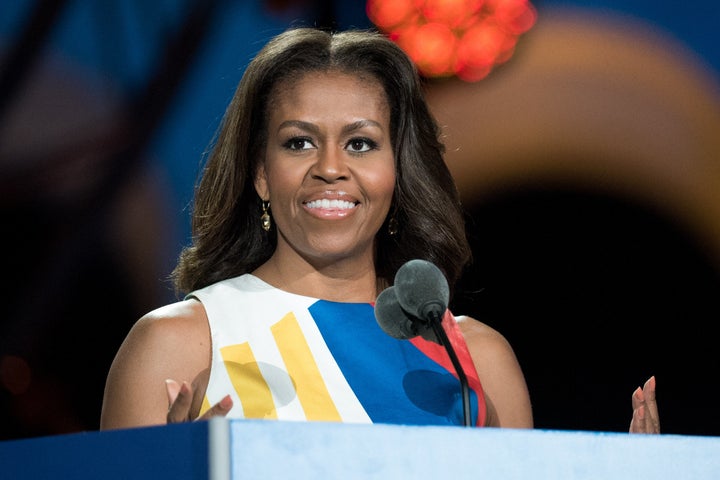 First Lady Michelle Obama has written a powerful, poignant essay about the need for all girls around the world to have access to an education.
The First Lady has been a passionate advocate of girls' education, and recently launched an initiative alongside President Obama called Let Girls Learn, which seeks to aid in providing educationAL resources for girls. The initiative will fund girls' leadership camps, educate girls in conflict zones, and address poverty, HIV, and other issues that stop girls from attending school.
In an essay for The Atlantic posted on Monday, the First Lady wrote about the 62 million girls worldwide who are not in school, and why that needs to change. Mrs. Obama wrote that while "a failure to invest money in educating girls" is part of the problem, it's also bigger than that:
Scholarships, bathrooms, and safe transportation will only go so far if societies still view menstruation as shameful and shun menstruating girls. Or if they fail to punish rapists and reject survivors of rape as 'damaged goods.' Or if they provide few opportunities for women to join the workforce and support their families, so that it's simply not financially viable for parents struggling with poverty to send their daughters to school.
The First Lady wrote about the "broader cultural beliefs and practices" that perpetuate the crisis, but closed her essay with hope.
"As a first lady, a mother, and a human being, I cannot walk away from these girls, and I plan to keep raising my voice on their behalf for the rest of my life," she wrote. "I plan to keep urging world leaders to invest in their potential and create societies that truly value them as human beings."
This week, the First Lady will be spreading her message of education reform throughout the Middle East, where she will be delivering remarks in Qatar at the 2015 World Innovation Summit for Education, and later visit girls attending school in Jordan.
The road to ending this crisis may not be an easy one, but as Mrs. Obama added:
"We know that legal and cultural change is possible because we've seen it in countries around the world, including our own."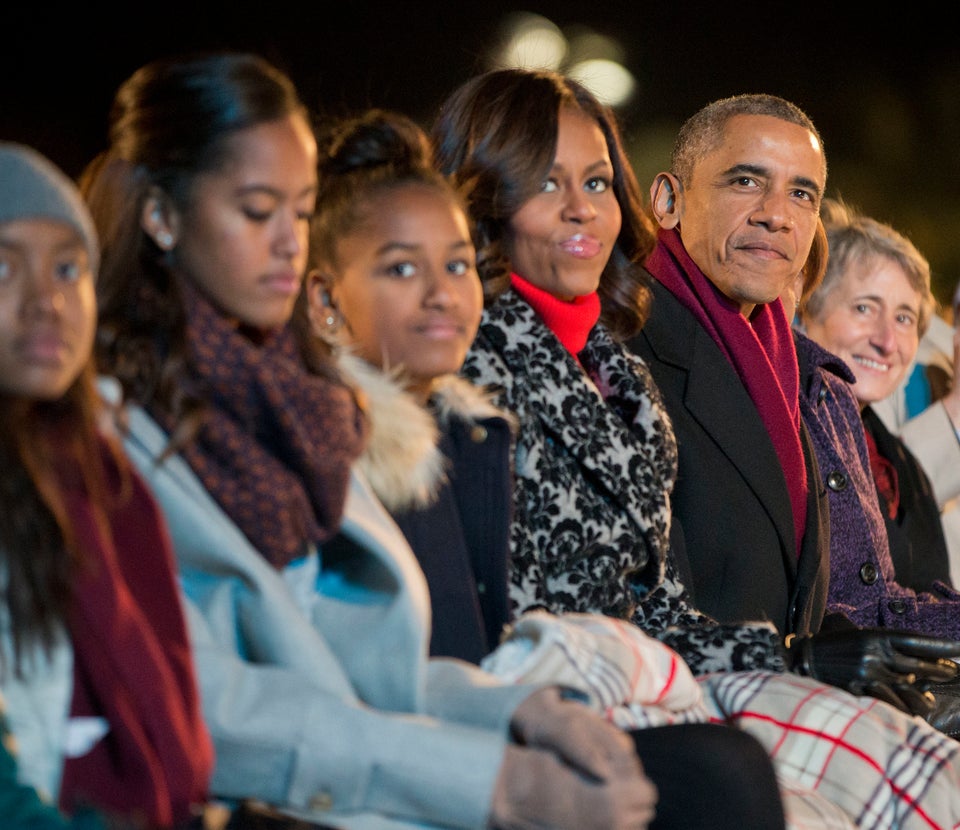 Sasha, Malia, Michelle & Barack Obama
Related
Popular in the Community