She also might have gotten a dramatic new haircut. This afternoon, @FLOTUS tweeted out the following message:
The First Lady just met with Inaugural citizen co-chair David Hall ahead of #MLKDay of Service: http://www.2013pic.org/service
Embedded in the tweet was a photo of Michelle with bangs.
We're still a little stunned and have so many questions, including: are these for real like Kate Middleton's or is this a clip-in situation, à la Kim Kardashian? What if it's a wig and she's just punking us all?
We've yet to get to the bottom of it, but we do know this: this will make her Inauguration Day photos way more memorable.
UPDATE: There's video, too! See the bangs in action, below.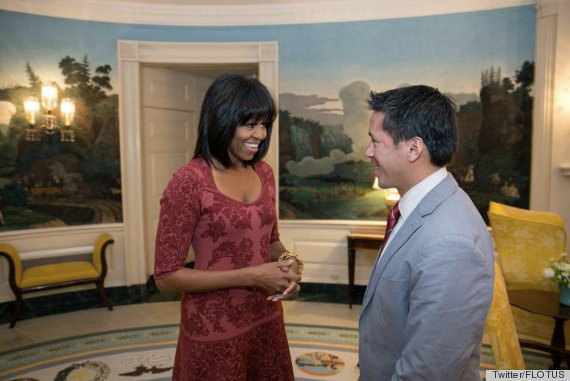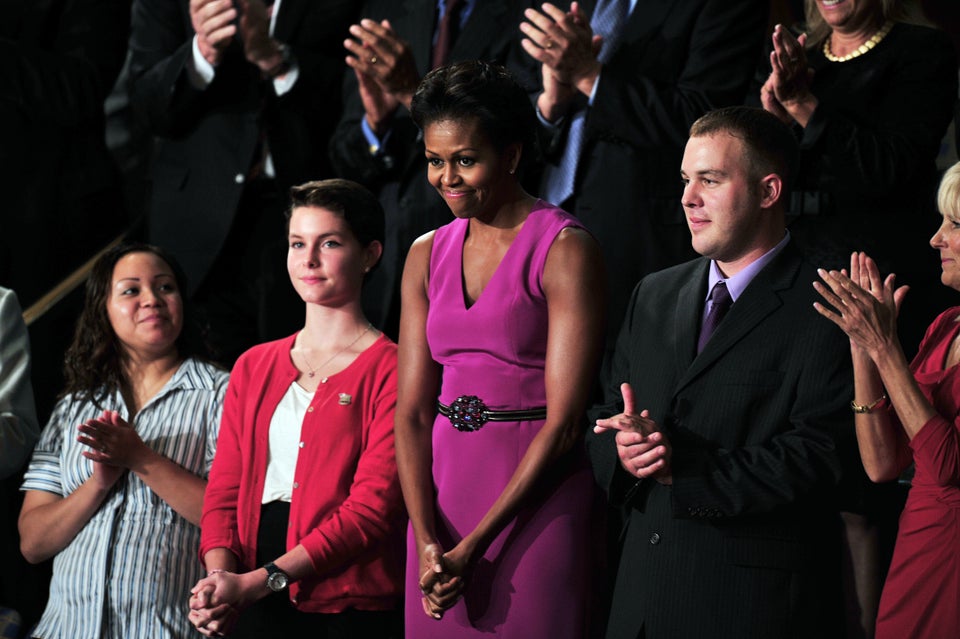 A Look Back At Michelle Obama's Campaign Trail Fashion
Related