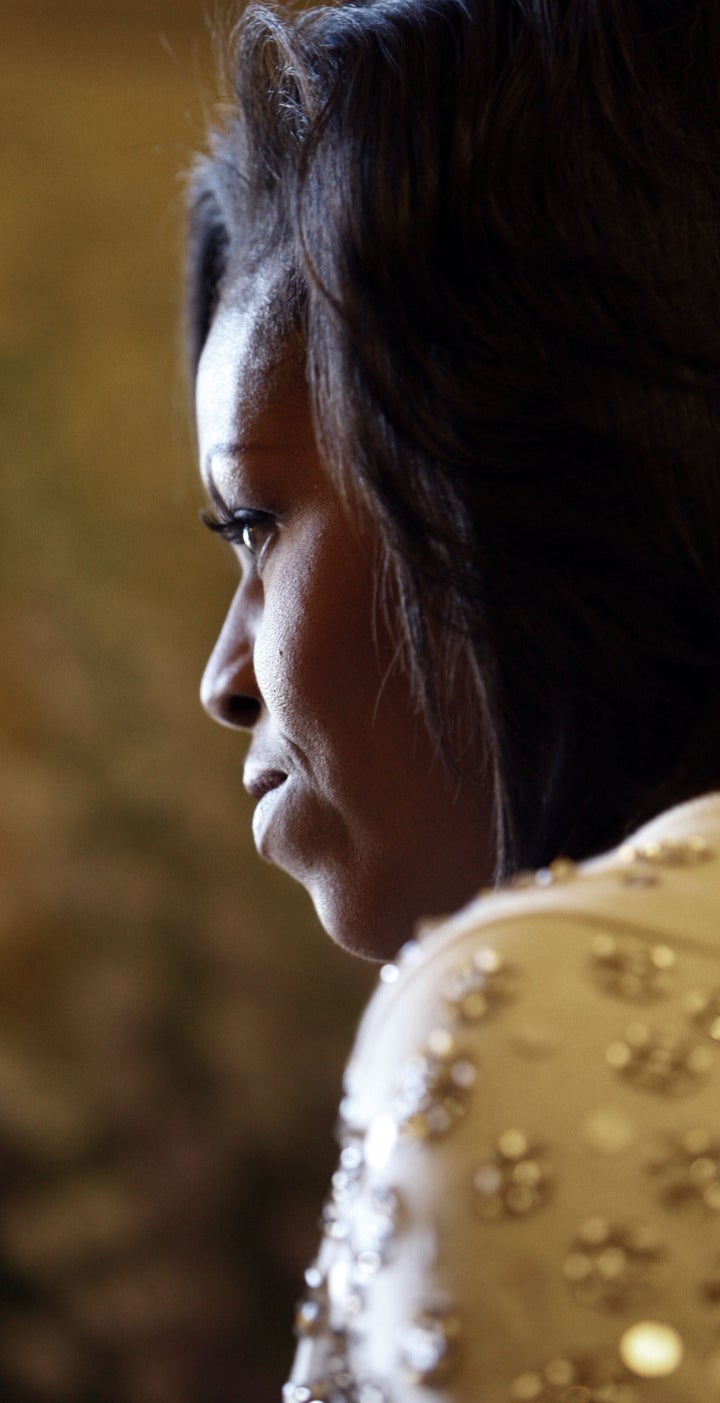 Writer Sarah Vine had strong opinions on the matter, too:
Those eyelashes weren't even trying to look real.

No, they were full-on, all-out diva lashes, the kind you normally find on D-list celebrities or in drag-act dressing rooms. The allure of the long lash is well-documented. They define and sexualise the gaze, making the eyes appear bigger (and therefore younger). Gazing up at someone through luscious lashes is considered an act of seduction; it's even entered the vernacular: "you batted your eyelashes at him".
What do you think of the first lady's look? Scroll down for poll.
Related