Michelle Obama attended the 2010 Women's Summit in Reno, Nevada on Tuesday wearing a coral colored sundress paired with a pearl necklace. She told the audience, "First, let me begin by apologizing because I have a cold that I caught from this wonderful husband of mine. So forgive my voice and my dryness and all that good stuff. And when I come around to shake hands, there will be somebody following with Purell. Because you all have a lot of work to do and we can't afford for any of you to be sick." Although she may have felt under the weather, she sure didn't look it!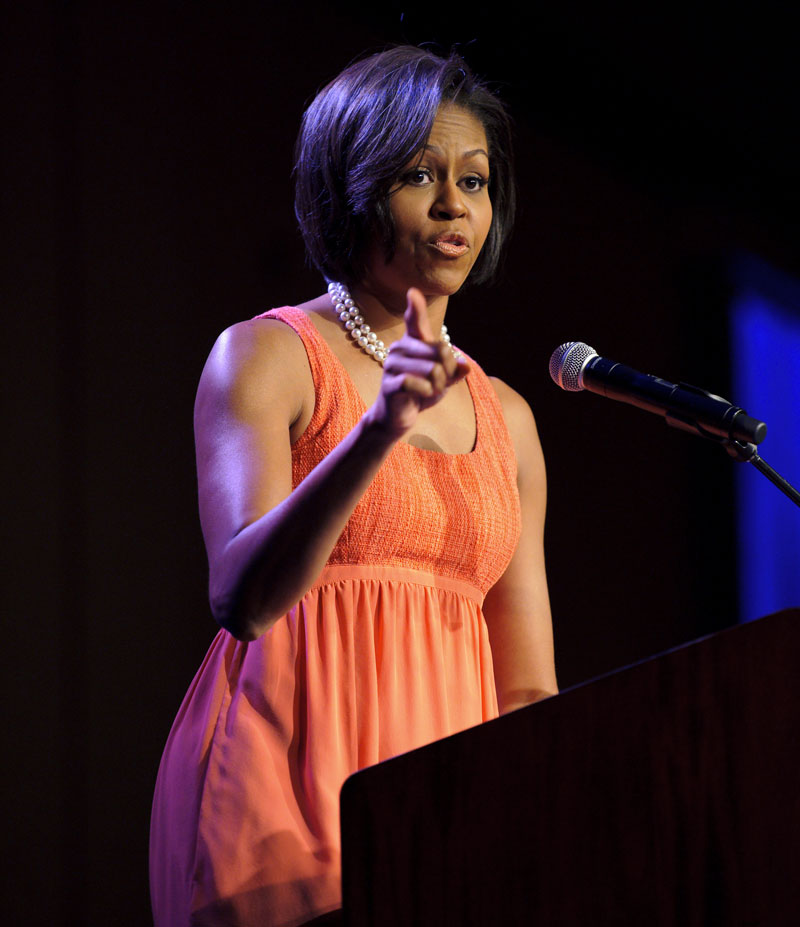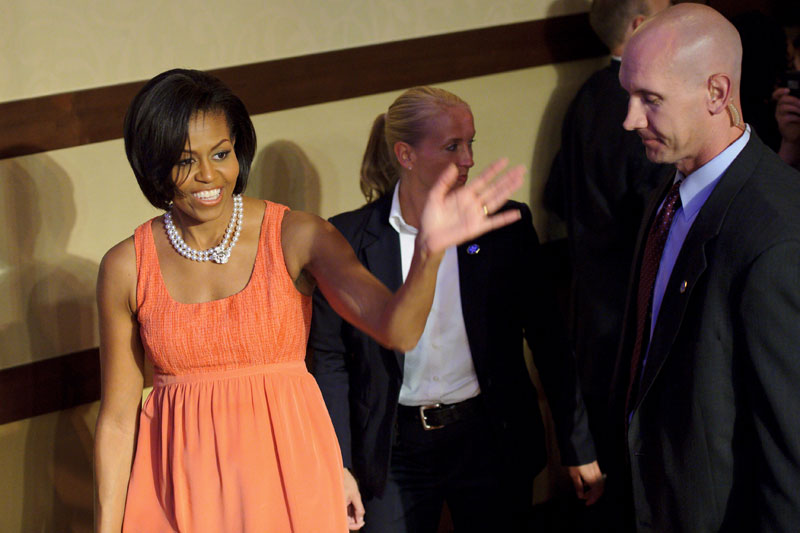 This is the same Narciso Rodriguez dress that the First Lady donned on July 6, 2009 upon her arrival in Moscow. Then, she paired it with a long jacket and a belt by Sonia Rykiel.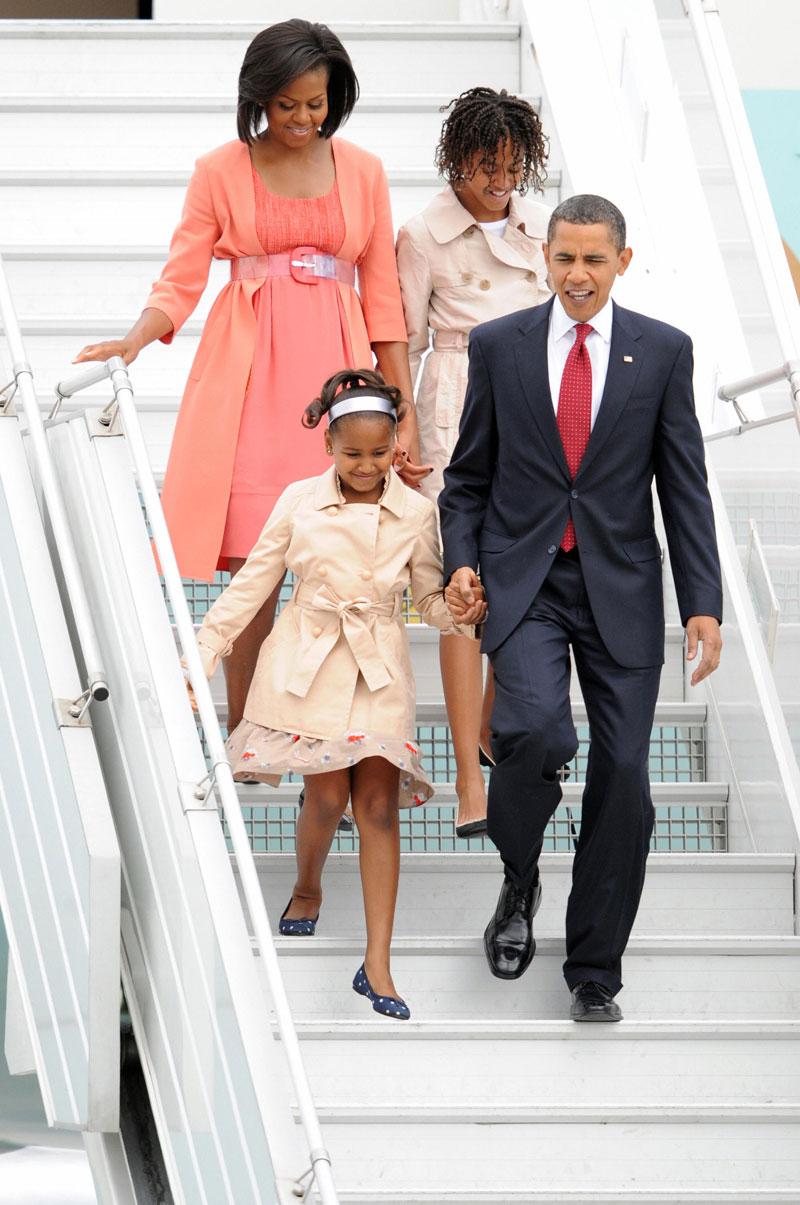 Which way do you think she wore the dress better?