By Samantha Critchell, Associated Press:
Michelle Obama is wearing a shimmery-blue gown to the state dinner for Mexican President Felipe Calderon and his wife, Margarita Zavala. It has a one-shoulder silhouette, similar to the one Mrs. Obama wore to her husband's inaugural balls.
The dress for Wednesday's event was by Peter Soronen (SORE-nun). It was the fifth gown by the designer the first lady has worn.
This one has a fully-boned corset, a silver belt and layers of chiffon -- with a bit of lame that Soronen said gives it that little bit of sparkle.
The New York-based Soronen knew that it was possible she'd wear the gown tonight, but didn't know for sure until photos started to appear.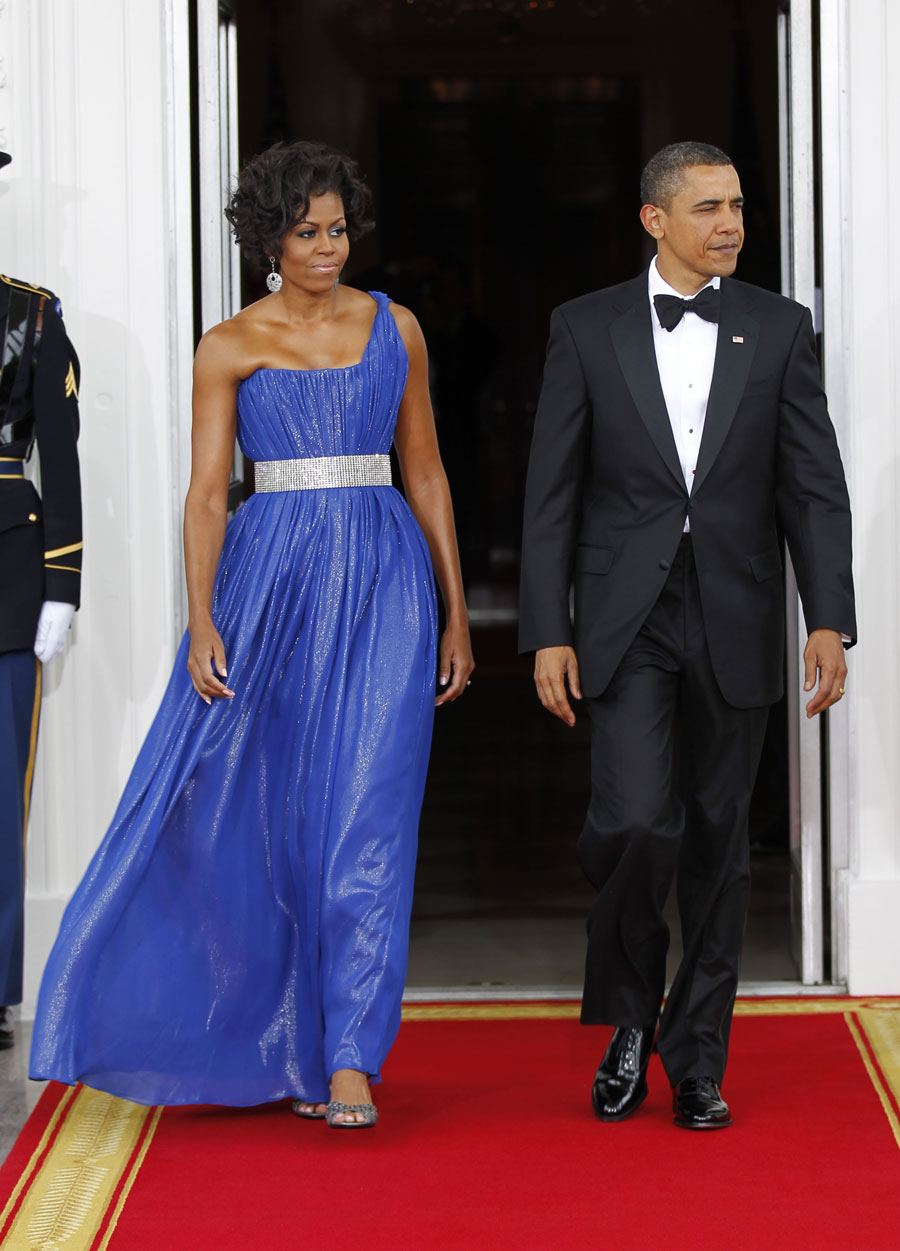 Related