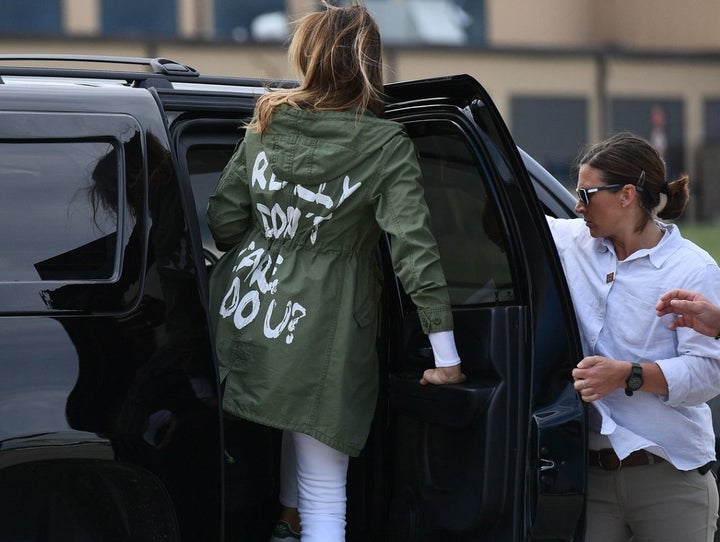 Following Melania's controversial appearance yesterday, Meredith Koop, the stylist to former first lady Michelle Obama, posted an Instagram message that emphasized the different messages conveyed by the women's sartorial choices.
In a post that would do former Obama White House photographer (and current Trump White House foil) Pete Souza proud, Koop pointed how Obama's heart-print sweater spread a message of "love and compassion." She added the tags #humanity and #decency, as well as several references in support of immigrant rights.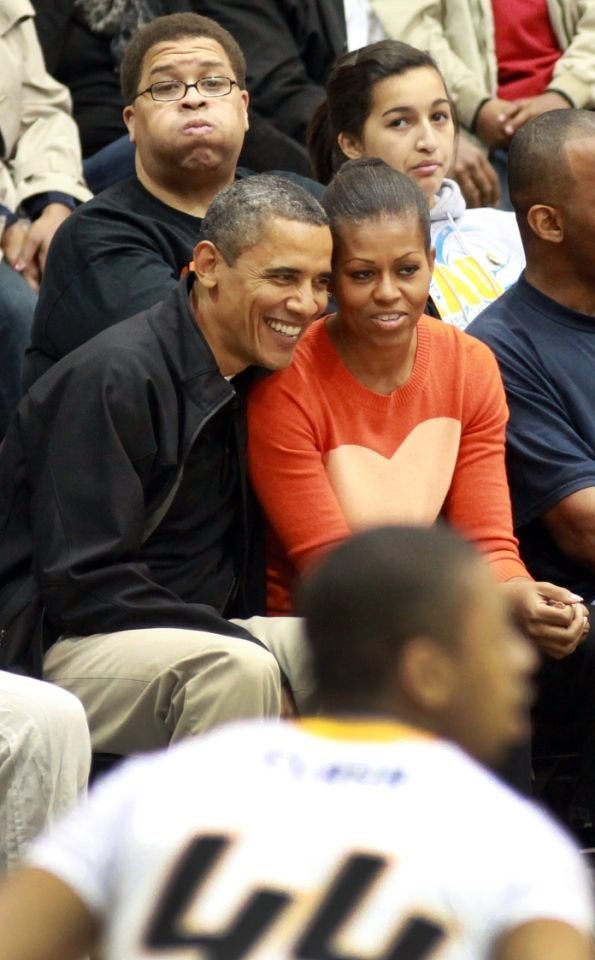 Koop's photo is from a 2011 Oregon State Beavers basketball game, which the Obamas attended in support of the former FLOTUS's brother, Craig Robinson, who was the team's head coach at the time.
The furor over Melania Trump's jacket has also been compared to the criticism Obama once received for wearing sleeveless dresses that exposed her bare arms.
More from Yahoo Lifestyle: