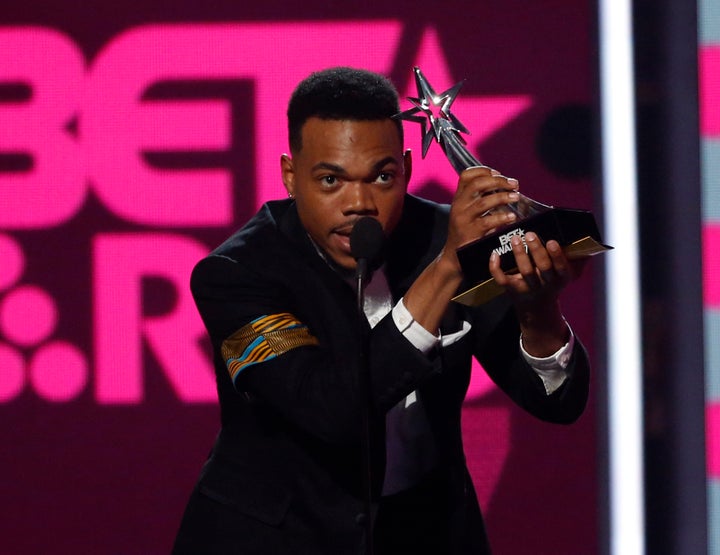 It's one (rather humbling) thing to be honored with BET's Humanitarian Award ― it's another to be praised by Michelle Obama and to have her call you a friend. But leave it to Chance The Rapper to accomplish both by the age of 24.
In addition to taking home the award for Best New Artist during the 2017 BET Awards, which aired Sunday, the rapper and activist became the youngest person to receive its Humanitarian Award.
His list of social deeds can go on for days, which is probably why he was able to get a shoutout from our favorite first lady.
"We are so incredibly proud of you, Chance," the former FLOTUS began. "We have known Chance and his family since he was a wee little baby rapper and it has been a thrill watching him come into his own in so many ways."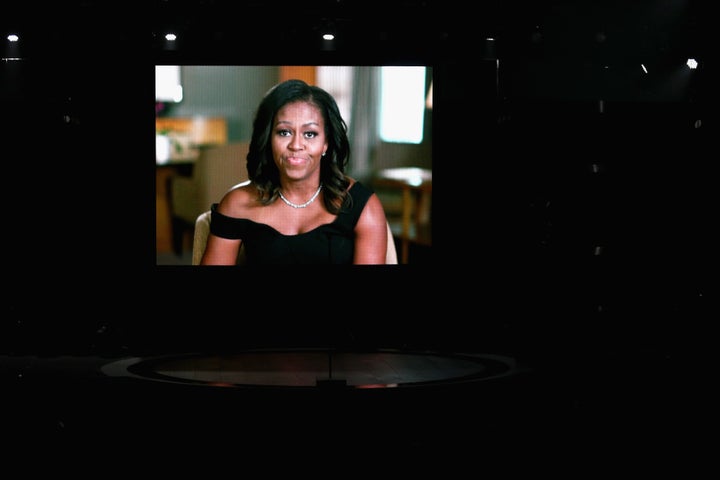 "In addition to making some really amazing music, Chance has been taking that big bright spotlight that follows him around and shining it on our hometown of Chicago," she continued. "Chance is showing our young people that they matter, they have something inside of them that is worthy of being expressed."
After the first lady's touching words, cameras caught Chance with tears in his eyes.
His acceptance speech, which he said was impromptu because he wanted to "speak from the heart," proved his accolades from Mrs. Obama were well deserved.
After declaring a love for black people, Chance went into a spiel about how this country can start making things right.
"I had plans originally to try to tell the world and everybody watching how to make it a better place," he said.
"To tell everybody in this government that y'all need to let everybody out of jail for selling weed before y'all start making it legal for people to sell it and make capital off it," he continued, making pointed eye contact with the camera.
"I was going to tell the Chicago public school system not to take out a loan from Chase Bank when they know that our schools are planning on failing in our district," he said to increasing applause.
Before ending his speech, Chance declared that he also wants to work on himself and become a better father, cousin, etc.
He then had the nerve to say he doesn't yet feel the award is deserved. Let the humbleness take a seat for one night, Chano.
Before You Go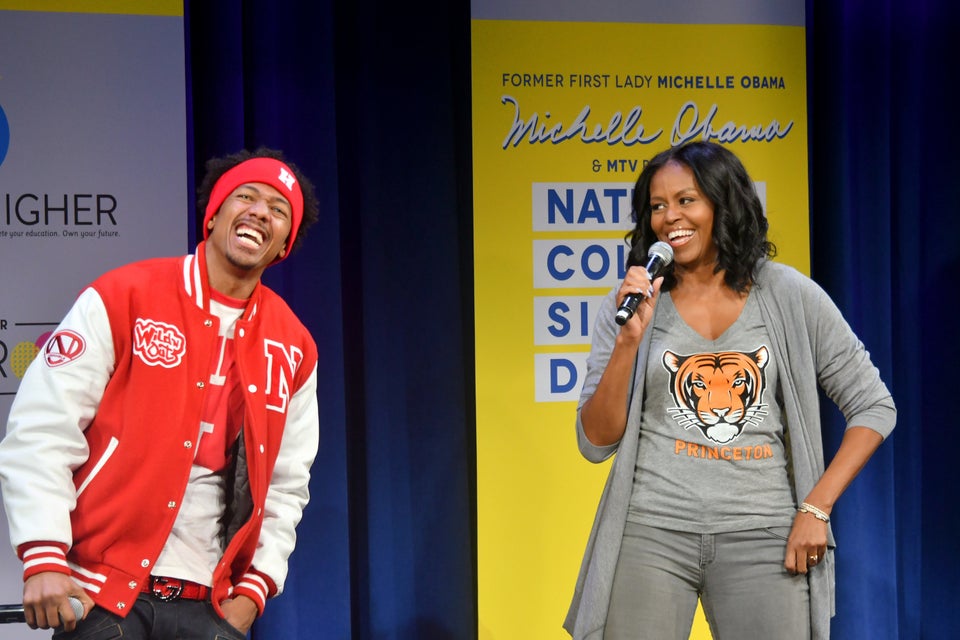 Michelle Obama's College Signing Day 2017
Popular in the Community