The case of missing Florida mom Michelle Parker is quickly becoming the focus of national headlines and talking head TV shows. As a result, growing attention has been focused on Parker's ex-fiance, Dale Smith.
There is no mistaking the fact that Smith has a history of arrests and has been named a prime suspect in Parker's case, but the details of his past that have been made public by the media are not ultimately relevant to the present missing persons case. Now, many are discussing whether Smith may have been involved in the death of his second wife, Shannon Smith. But the suspicions surrounding Parker's disappearance may have led the media to misconstrue the facts in Shannon's death.
Smith married Shannon Kathleen Collins-Smith on Feb. 7, 2000, roughly one year after he divorced his first wife, Amanda Pernice, because their marriage, according to court documents obtained by HuffPost Crime, was "irretrievably broken."
At the time of his second marriage, Dale Smith was a U.S. Marine, stationed in Beaufort, S.C.
The marriage quickly soured, and on Sept. 15, 2000, Shannon Smith was treated for a head injury at Port Royal Naval Hospital in Beaufort. Dale Smith was arrested for criminal domestic battery.
According to court documents, Dale Smith told police that he had been in a bar fight that night and that his wife became angry when he came home and told her about it.
"He stated that she got mad and started slapping him in the face and calling him a drunk. ... He said he then grabbed her by the leg and [dragged] her outside. Once he had her outside he said she hit her head on the railing to the apartment and started to bleed," the police report reads.
Smith said he took his wife to the hospital, after stopping along the way to pick up two friends.
Shannon Smith told police that her husband had initiated the altercation, and "threw her against the metal railing." The report further states that Dale Smith "made many comments about wanting to die for hurting his wife." He was determined to have been the primary aggressor, according to the report, because "no visible red or finger marks were noted on his face."
According to court records, Dale Smith was later convicted by a general court martial on domestic violence and drug-related charges. While in the stockade, Dale Smith was charged by military authorities with a drug violation "in reference to an on-going military investigation involving the illegal drug ecstasy and other controlled substances."
Dale and Shannon Smith separated, and she moved to Orlando, Fla., where she began working as a personal trainer.
In April 2001, Shannon Smith died during a party at a friend's house. Some reports have suggested that Smith's death was suspicious and point to blunt-force trauma that she suffered.
According to the medical examiner, Smith died from methylenedioxymethamphetamine (MDMA or ecstasy) intoxication, and her manner of death was "accidental."
READ KEY COURT DOCUMENTS IN THE CASE: (ARTICLE CONTINUES BELOW)
A witness who was inside the home at the time of Shannon Smith's death indicated she may have been having sexual relations with a man inside the home named Leonard. The man's last name has been redacted.
Leonard told police that he tried to revive Shannon Smith and carried her into a shower, placing her on a ceramic tiled built-in-corner seat.
In October 2001, Detective Charles Deisler wrote a follow-up report to the case in which he noted, "Numerous in-person attempts have been made to question Leonard
No one has reported yet, however, that Dale Smith, according to police documents, was not in the state of Florida at the time of his wife's death. Indeed, he was still in a South Carolina military stockade. Smith's attorney's office confirmed this information to The Huffington Post on Friday.
While Dale Smith has had other run-ins with the law, it is exceptionally improbable that he was involved in the death of his second wife.
Meanwhile, police are still trying to locate Smith's former fiance.
Parker, 33, vanished on Nov. 17, the same day that her appearance with Smith aired on "The People's Court." The couple was in dispute over a $5,000 engagement ring. After hearing both sides, Judge Marilyn Milian ordered Parker to pay Smith $2,500.
A few hours after the episode aired, Parker dropped her 3-year-old twins off at Smith's condo for scheduled visitation. Parker's 2008 black Hummer H3 was found the following day in a parking lot on the west side of Orlando. Decals for Parker's Glow mobile tanning business had been removed from the windows, police said.
MICHELLE PARKER CASE PHOTOS: (ARTICLE CONTINUES BELOW)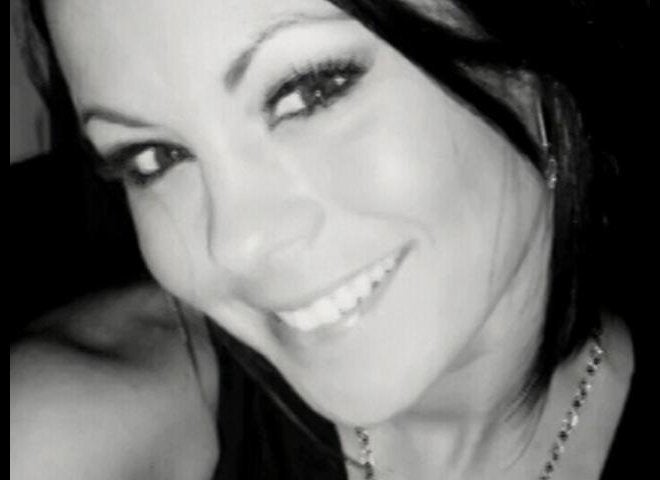 Police initially said that Smith was cooperating and was not considered a suspect, but during a press conference on Monday Orlando Police Chief Paul Rooney named Smith as the primary suspect in Parker's disappearance. Rooney did not elaborate on why Smith was considered a suspect, but detectives have said he has refused to take a polygraph test.
Smith's lawyer, Mark NeJame, has not responded to multiple requests for comment from The Huffington Post.
According to a former FBI agent who has worked on dozens of missing-person cases, significant others are often the first looked at as suspects or as persons of interest.
"People are generally not victims of random acts of violence when you are talking about a disappearance or something of this nature," said Harold Copus, now head of Copus Security Consultants in Atlanta. "When you are looking at this from the position of an investigator, you have to determine who had the most access to the person. It's usually a significant other or spouse, so naturally you focus on those people first."
Copus cautioned that, while the perpetrator is most often known to the victim, he or she may still have been a random target. "You can't ignore the possibility," he said.

Popular in the Community