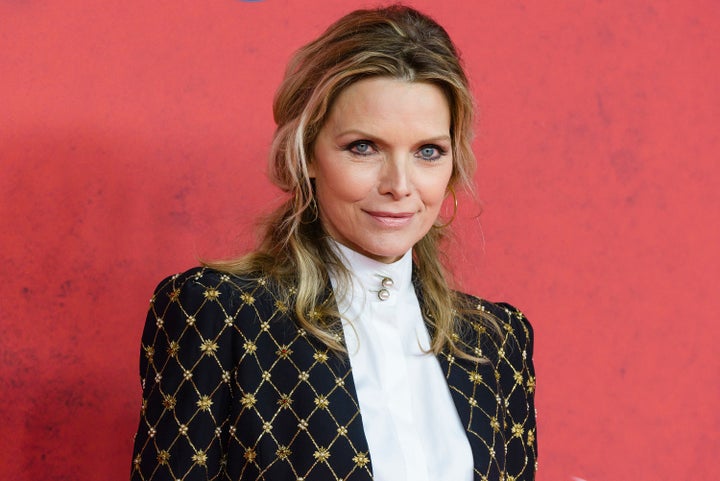 We haven't seen much of Michelle Pfeiffer in recent years. Her last movie was the 2013 crime comedy "The Family," and before that, the three-time Oscar nominee starred in a string of commercial and/or critical duds. No offense to "Hairspray," but to find her last truly acclaimed role, we have to go back to 2002's "White Oleander." 
But that's likely to change soon: 2017 is the year of Michelle Pfeiffer. 
In a new Interview magazine conversation with Darren Aronofsky, who directed Pfeiffer in the forthcoming "Mother!," the actress explains that she grew so choosy with her shooting schedules that she became "unhirable."
"Well, the first thing that comes to mind is I'm an empty nester now," Pfeiffer said when asked about her impending comeback. "I've never lost my love for acting. I feel really at home on the movie set. I'm a more balanced person honestly when I'm working. But I was pretty careful about where I shot, how long I was away, whether or not it worked out with the kids' schedule. And I got so picky that I was unhirable. And then ... I don't know, time just went on. And now, you know, when the student is ready, the teacher appears. I'm more open now, my frame of mind, because I really want to work now, because I can. And these last few years I've had some really interesting opportunities."
This year, those opportunities include playing Ruth Madoff in the HBO movie "The Wizard of Lies" (airing in May), as well as Sundance's "Where is Kyra?," October's "Mother!" and a role in Kenneth Branagh's new adaptation of the Agatha Christie mystery "Murder on the Orient Express," opening in November. "Where is 
Having semi-disappeared for a few years will allow Pfeiffer to re-emerge in all her eminent glory. Now, for the next order of business: Someone cast her in a movie with Annette Bening.
"I have this weird synchronicity with Annette Bening," she said. "I was supposed to do 'Bugsy' [1991]. I fell out of that. She did it, so she met Warren [Beatty]. That wouldn't have happened. And then she was supposed to do 'Batman Returns' [1992]. She fell out of that. I replaced her. So, we're always kind of tag-teaming."
Calling all HuffPost superfans!
Sign up for membership to become a founding member and help shape HuffPost's next chapter
BEFORE YOU GO