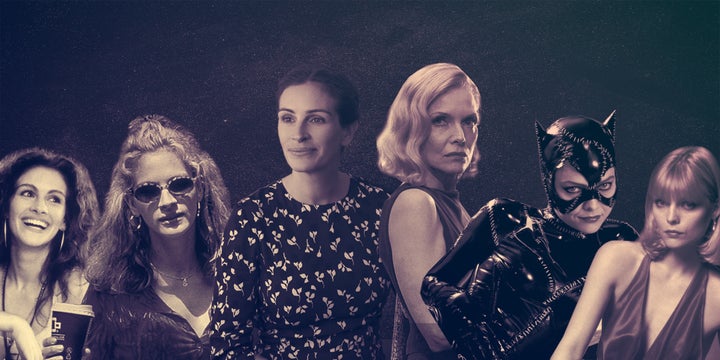 In August 2004, Entertainment Weekly ran a cover story headlined "Why Can't Hollywood Find The Next Julia Roberts?" The magazine labeled the article a "special report," a term news outlets typically reserve for investigative projects. It likened Roberts' stature to that of Tom Cruise, Meg Ryan, Mel Gibson, Bruce Willis, Denzel Washington, John Travolta and Harrison Ford. Together, EW contended, they represented a dying breed of movie star.
Hollywood had long relied on Julia Roberts types ― those whose neatly packaged, idiosyncratic charisma becomes its own brand ― and it's telling that EW chose her as the story's centerpiece. She was, in many senses, the king and queen of Hollywood, the platonic ideal of a big-screen icon. She had the box office, the tabloid regalia, the trysts with co-stars, the $20 million paychecks, the Oscar, the rumors of demanding on-set behavior, the good looks and the sweetheart status that eclipsed it all.
The question EW posed ― why can't Hollywood find the next Julia Roberts? ― was, at the time, an omen for an industry reckoning with the declining power of movie stars. It was also an omen for Roberts herself: She wasn't even 40, and already we were seeking her heir.
A lot has happened since 2004. A radically altered movie economy, in which franchises rule the day and internet clicks dictate a celebrity's worth, leaves little room for the Julia Roberts we once knew. Roberts' highest-grossing movie from 2004 to 2016 wasn't one of the leading-lady rom-coms or electric thrillers that had been her signature. It was "Valentine's Day," Garry Marshall's critically scorned ensemble cheeseball, in which she commanded $3 million for six measly minutes of screen time. In fact, Roberts had only one true star vehicle during that period ― 2010′s lumbering adaptation of "Eat Pray Love" ― and its revenue was decent at best. That year, the brash Deadline.com founder and columnist Nikki Finke called Roberts a "has-been." Come May 2016, a Hollywood Reporter headline declared: "Julia Roberts' Box-Office Power In Question."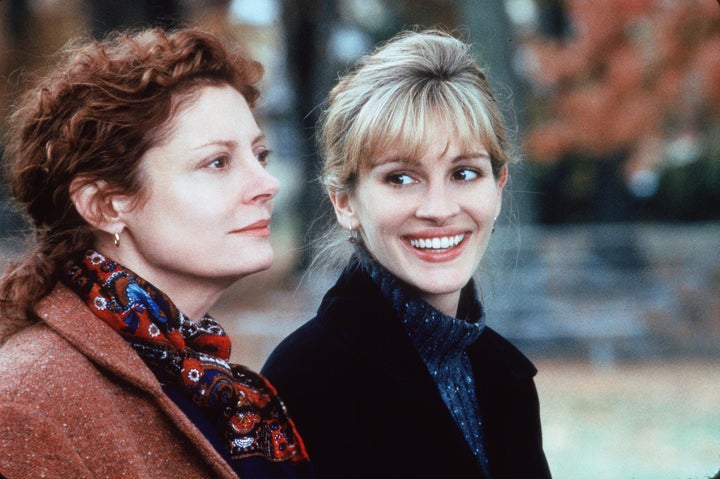 While the media was appraising Roberts' sway, another "it girl" who emerged in the 1980s and reached her zenith in the '90s was nowhere to be found. As she had for a few years in the 2000s, Michelle Pfeiffer was taking a break from acting after her kinetic crime comedy "The Family" opened to moderate success in 2013. Roberts and Pfeiffer were both focusing on motherhood, with Pfeiffer forgoing work altogether.
Generally considered a more serious but less commercially branded actress than Roberts, Pfeiffer has long been a Grade-A star whose esteem survived the media's preoccupation with her beauty. "Blond, sultry, and ethereal, Michelle Pfeiffer has floated across the screen for less than a decade, but her face has proved unforgettable," screenwriter Peter Stone wrote in Interview magazine in 1988, three years after a New York Times review said she "may well be the most beautiful woman in movies today."
In the '90s, Pfeiffer was the first to appear twice on the cover of People magazine's 50 Most Beautiful People in the World. (The superficial superlative has since become the World's Most Beautiful Woman.) Anywhere she went, her symmetrical features and oceanic eyes preceded her, just as Roberts' megawatt smile and hearty laugh inspired the adjectives that modified her name in profiles and television interviews. Roberts, too, graced People's Most Beautiful covers ― a record five times, and as recently as this year.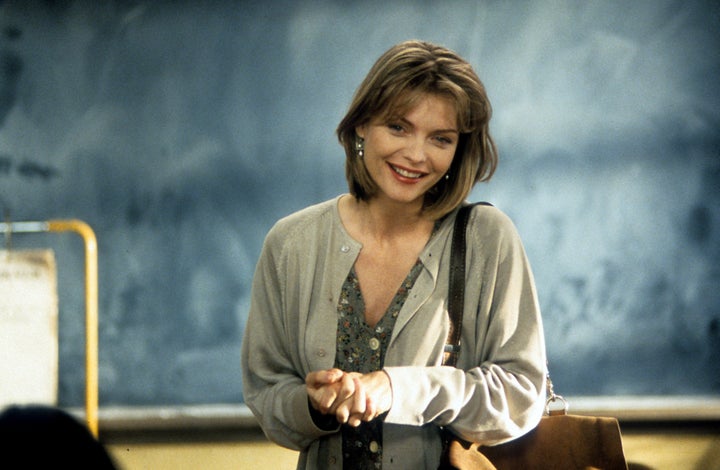 But Pfeiffer's household fame never quite matched those listed in the Entertainment Weekly cover story; her talent outpaced her celebrity. Press-shy and private about her personal life, she didn't eschew fame, yet she didn't seem to court it.
It was Roberts who was deemed the world's preferred prey. Those who threatened to usurp her ― Sandra Bullock, Nicole Kidman, Reese Witherspoon ― never quite pulled it off. Roberts' every move made headlines, and on the surface it seemed she was doing nothing to dispel that attention. ("I don't think I realized that the cost of fame is that it's open season on every moment of your life," she told Vanity Fair in 1999.) Roberts has insisted the paparazzi-hounded actress she played in "Notting Hill" wasn't a commentary on her experiences, but it's impossible to separate the two. Director Richard Curtis said the character was based on a hybrid of Grace Kelly and Audrey Hepburn, either of whom could reasonably be called the Julia Roberts of their day.
Pfeiffer's range ― from dexterous physical comedy to dramatic heft ― ensured the Michelle Pfeiffer Movie did not need a genre unto itself. But the Julia Roberts Movie? Well, Hollywood and the media worked in tandem to create it. The roles Roberts took ― almost always mainstream and marketable ― and the relentless attention paid to her personal life formed a happy marriage that she could not annul. She became a trademark.
Today, both Pfeiffer and Roberts star in films that encapsulate their four decades in Hollywood, and the changes that have befallen their industry.
Pfeiffer ended a three-year hiatus this year. "Where Is Kyra?," a stripped-down indie drama about an unemployed divorcée, premiered at Sundance in January. She played a pained Ruth Madoff in HBO's "The Wizard of Lies," made a scene-stealing appearance in Darren Aronofsky's allegorical thriller "mother!," and, most recently, powered through Kenneth Branagh's disappointing remake of "Murder on the Orient Express." In each, her arrival is like a flare; scenes with Pfeiffer exceed ones without.
Two Roberts movies opened this year. They're her latest since the one-two doozy of "Mother's Day" and "Money Monster" in 2016, and the inert thriller "Secret in Their Eyes" in 2015, all of which saw tepid box-office returns. March's "Smurfs: The Lost Village" and November's "Wonder" are family-friendly sugarplums in which Roberts is not the center of attention. Her roles ― an animated, motherly leader in the former, a gifted artist turned stay-at-home mom in the latter ― could have been recast without loss. Which doesn't mean she's not good; it just shows that Julia Roberts is no longer the most interesting thing about Julia Roberts movies, in turn rendering the once-perennial Julia Roberts Movie an outmoded genre.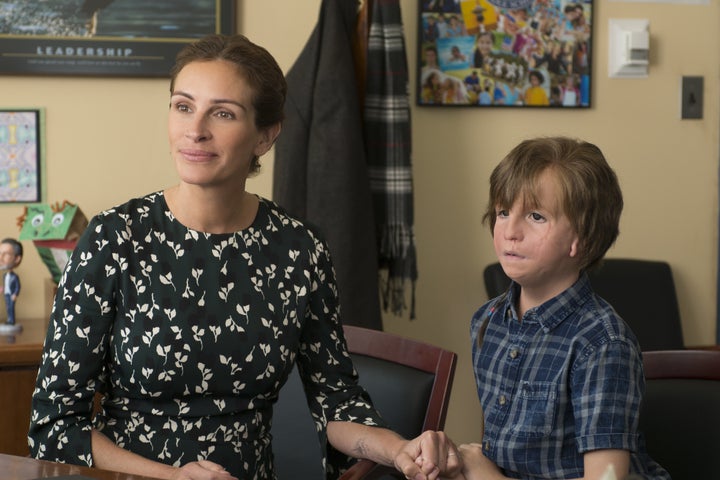 As paragons of late 20th-century and early 21st-century stardom, what can we surmise about Pfeiffer, whose work this year earned sterling reviews, and Roberts, whose screen appearances barely registered beyond the Most Beautiful badge bestowed upon her by People magazine?
Even if Roberts defines contemporary movie stardom ― with her quintessential blend of aspirational otherworldliness and everyday reliability, the latter of which wasn't valued in Old Hollywood dignitaries ― Pfeiffer has a textured screen presence that Roberts does not. She's a craftswoman before she's a commodity.
When we think of Pfeiffer's career highlights, no two performances are alike. She's a junkie in "Scarface," a frazzled columnist in "The Witches of Eastwick," a chaste maiden in "Dangerous Liaisons," a deliciously seductive villain in "Batman Returns," a hostile aristocrat in "Wolf," an enterprising schoolteacher in "Dangerous Minds," a spooked housewife in "What Lies Beneath," a murderous free spirit in "White Oleander," a racist busybody in "Hairspray."
Roberts' characters, on the other hand, may vary in profession and social stature, but they are always Julia Roberts duplicates first and foremost. From 1997 to 2001, "My Best Friend's Wedding," "Conspiracy Theory," "Stepmom," "Notting Hill," "Runaway Bride," "Erin Brockovich," "The Mexican" and "America's Sweethearts" opened to swimming success, largely on her name alone. In each, she played a variation on the strong-willed but vulnerable fireball. And in each, Julia Roberts the cultural luminary and Julia Roberts the girl next door outranked Julia Roberts the actress. She always wins in the end.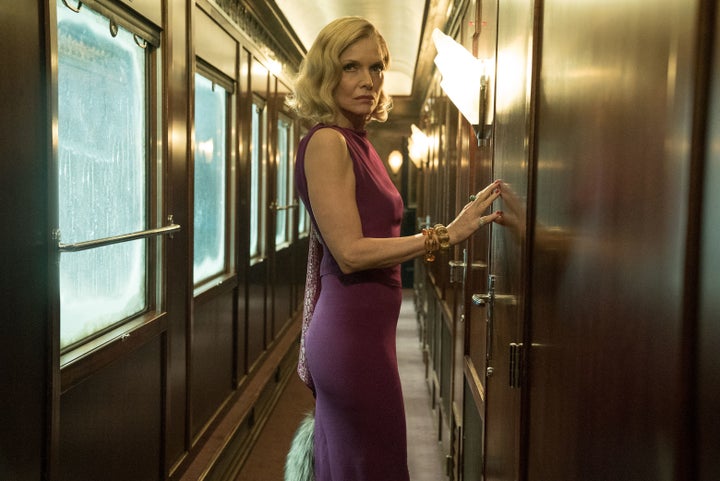 Indeed, by 2001, the Julia Roberts Movie had become such an entity that her appearances in "Full Frontal" and the first two "Ocean's" capers were postmodern meta-commentaries on her dazzling, overwhelmingly famous and relatively one-note image as ― well ― America's tabloid-friendly sweetheart.
Her Oscar-winning turn in "Erin Brockovich" was perfect because she embraced that Julia Roberts-ness and pushes it aside ― she was both a sensitive beauty queen and an uncompromising sass machine. "Brockovich" should have made "Confessions of a Dangerous Mind" (2002), "Closer" (2004), "Charlie Wilson's War" (2007) and the little-seen "Fireflies in the Garden" (2008) easier sells. She was fine in all of these underwritten roles, but watching her was like entering a void in which Julia Roberts was still Julia Roberts while trying not to be Julia Roberts. Even when her distinguished grin was still employed, as in "Charlie Wilson's War," it lacked the levity that traditionally accompanied it.
At $90 million and counting, the surprisingly lovely "Wonder" has produced Roberts' heftiest box office since "Valentine's Day." But she is hardly the most interesting thing about it. The PG tearjerker belongs to Jacob Tremblay, who plays her son, born with a facial deformity, and the other young actors, namely Noah Jupe and Izabela Vidovic. This is so far removed from a Julia Roberts Movie that it's almost jarring when she finally flashes that smile at the end.
Compare this with Pfeiffer, who appears at Jennifer Lawrence's doorstep in "mother!" as if to declare herself back in business, and who waltzes onto the Orient Express as if to render its many other movie stars bit players. Because Pfeiffer has more gradations, she needn't rely on packaging handed to her by film executives or journalists. No matter how much anyone obsesses over her beauty, she'll always be the "Dangerous Liaisons" virgin and the "Batman Returns" vixen in the same breath.
To some degree, we'll always want Roberts to be the love-starved darling; that's our fault, not hers. But brands must mature with time, and Roberts' post-ingenue roles have struggled to reframe her narrative. None of this is to say that she isn't talented. But by feeding into the Julia Roberts Movie paradigm, even by no fault of her own, Roberts pigeonholed herself. If it's her own choice to take smaller, safer roles, so be it. But as we approach the 2020s, the job of an aging movie star must be one of adaptation. And if anyone is capable of such a feat, surely it's the most famous movie star of them all.
Pfeiffer's hiatus helped to ensure her career didn't become directionless, like she was lost amid the identity crisis that prevented Hollywood from, say, finding the so-called next Julia Roberts. That's why Pfeiffer's return feels like something to celebrate: It's another actress overcoming the media's prescribed image, the way only the best can.