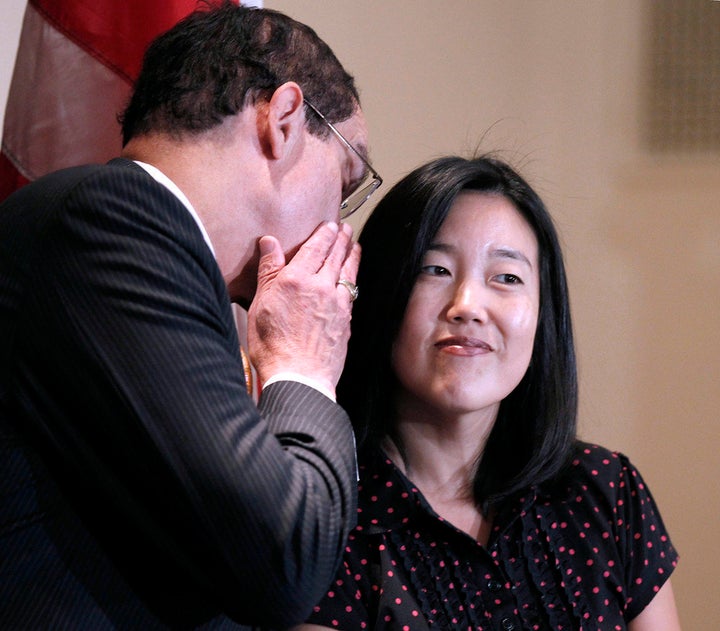 USA Today recently reported on an important topic: the reliability and integrity of student test scores in Washington, D.C. during the first three years of mayoral control of the city's schools. With student achievement becoming an increasingly important part of accountability systems nationwide, we have to ensure test scores accurately reflect what students have learned.
The reports, however, unfairly leave the impression that district leaders unduly influenced or avoided an investigation into possible cheating. Further, it implies cheating was widespread. I was chancellor of the schools at the time, and I would like to set the record straight.
It is simply not true that district officials avoided doing an investigation. The accuracy of student achievement data was of paramount importance to us. When schools were flagged by the state superintendent as having testing irregularities, we took immediate steps to investigate in a thorough, unbiased and transparent way. The standard protocol called for DCPS to investigate the classrooms and schools in question. We took it further, hiring an independent third party to investigate.
After an extensive search, we secured an outside test security company, Caveon, to investigate unusual rates of erasure marks on tests in 2009. Throughout the investigation, the company established its own procedures and interview questions. In the end, Caveon concluded that the gains and erasures were plausible and that there was no evidence of impropriety. In eight DCPS schools where questions around high erasure marks arose, Caveon found no evidence of cheating. In one instance, investigators flagged a case in which a teacher admitted to erasing stray marks on a test, presumably to ensure the students' true answers were registered rather than accidental marks.
DCPS encouraged Caveon to complete a full investigation. As the company stated last week, "Caveon had complete freedom to carry out the interviews and review data with strong encouragement to use our best professional judgment and experience to inform our results and conclusions. There was no encouragement to minimize problems or 'sugar coat' our results." I believe that the vast majority of teachers in our district and across the nation would never compromise their professional and personal integrity to falsify the results of a student's test. That said, there certainly may be exceptions. In such instances, swift action must be taken.
What some have concluded from this situation -- that we can't hold educators accountable for kids' academic progress because to do so might encourage cheating -- is insulting to teachers and principals. Educators are used to being under tremendous pressure. That pressure doesn't come from test taking. It comes from being responsible for young lives every single day. To imply that a large number of teachers would compromise their integrity severely underestimates and demeans the dedicated people who work so hard for kids.
There should, however, be a focus on test security. Every state and district should have strict testing protocols and procedures in place to ensure the accuracy of scores. Every measure should be taken to investigate aberrations. We certainly learned a tremendous amount about how to improve these practices in D.C. and welcome the continued sharing of good strategies. We are also confident that by moving forward on a second investigation, a wise decision made recently by D.C. Chancellor Kaya Henderson, we can perhaps obtain additional information.
Lastly, it's important to ensure that the possible misguided actions of a few individuals do not cloud the incredible achievements of the majority of hard working educators who serve our children. During my three-year tenure in D.C., our children, supported by their teachers and families, made great academic strides. Consider the gains made on the National Assessment of Educational Progress, tests given to students nationwide. The results show D.C. students greatly improved in math and reading from 2007 to 2009. In 2009, D.C. outpaced the nation in gains. The fact that the District of Columbia was the only jurisdiction in the country to see gains in every subgroup affirms that all children can and do achieve. Those accomplishments cannot and should not be diminished.
REAL LIFE. REAL NEWS. REAL VOICES.
Help us tell more of the stories that matter from voices that too often remain unheard.