 Last Thursday, Michigan legislators passed a bill that would allow certain people to carry concealed firearms in schools and other previously gun-free zones. The next day, 20 children and six adults were murdered by a gunman at Sandy Hook Elementary School in Newtown, Conn., in the second-deadliest school shooting in U.S. history.
In light of the massacre, the Michigan measure, which was backed by GOP representatives and awaits a signature from Gov. Rick Snyder (R), has provoked strong feelings. Sunday's episode of "Meet the Press" included a passionate debate on whether teachers or school administrators should have guns. Also on Sunday, Randi Weingarten, president of the American Federation of Teachers, and David Hecker, president of ATF Michigan, wrote a letter to Snyder urging him to veto the legislation, arguing that "firearms have absolutely no place in our schools."
One group that has taken no position on the legislation is StudentsFirst, the education reform group that was started by former D.C. schools chancellor Michelle Rhee and that happens to be active in Michigan politics.
Asked about its stance, StudentsFirst spokeswoman Ileana Wachtel said, "StudentsFirst believes that schools have to be a safe haven for kids. It is incumbent upon our elected officials to ensure that every single child is protected, particularly those under the care and direction of our public schools."
Asked whether that means the group supports or opposes the concealed-carry expansion, Wachtel said, "We're focused on education reform policies. That's what we do."
Although the group takes no public position on the measure, StudentsFirst's allies in Michigan politics have no problem with concealed carry in schools. Indeed, the vast majority of the Michigan legislators whom StudentsFirst recently endorsed voted in favor of the legislation. Of 22 legislators who received election endorsements from StudentsFirst, 14 supported the bill (all of them Republican), one voted against it (a Democrat), and seven others aren't in office.
Rhee's group has been working closely with Republicans in the past year to advance its reform agenda. The GOP legislators whom StudentsFirst back tend to support the group's priorities such as tenure reform and removing caps on charter schools. But, obviously, many of those legislators also support policies that a self-described left-leaning Democrat like Rhee might find disagreeable, such as looser gun laws.
Of course, if the group takes no stance on the state gun legislation, it won't be the first time it finds itself on a different page from teachers' unions, nationally or in Michigan. StudentsFirst recently poured at least $500,000 into a campaign against SB 2, a Michigan ballot measure that would have guaranteed collective bargaining rights in the state constitution and that the group's Michigan director told HuffPost would "set Michigan back tremendously" in education. The measure failed, and weeks later state Republican legislators in the lame-duck session fast-tracked a right-to-work law that unions say could cripple them.
Despite its passage last week, the concealed-carry law is by no means guaranteed to become law. The governor said Monday that the tragic events in Connecticut gave him "clear pause" about permitting guns in schools. "I wouldn't say I'm prepared to sign it by any means," Snyder told MLive.
UPDATE: On Tuesday, StudentsFirst founder Michelle Rhee said in a statement that the group had "a change of heart" and now opposed the Michigan concealed-carry measure. She called it "an easy decision" to make. Gov. Snyder had vetoed the controversial legislation earlier on Tuesday, for which Rhee applauded him.
Before You Go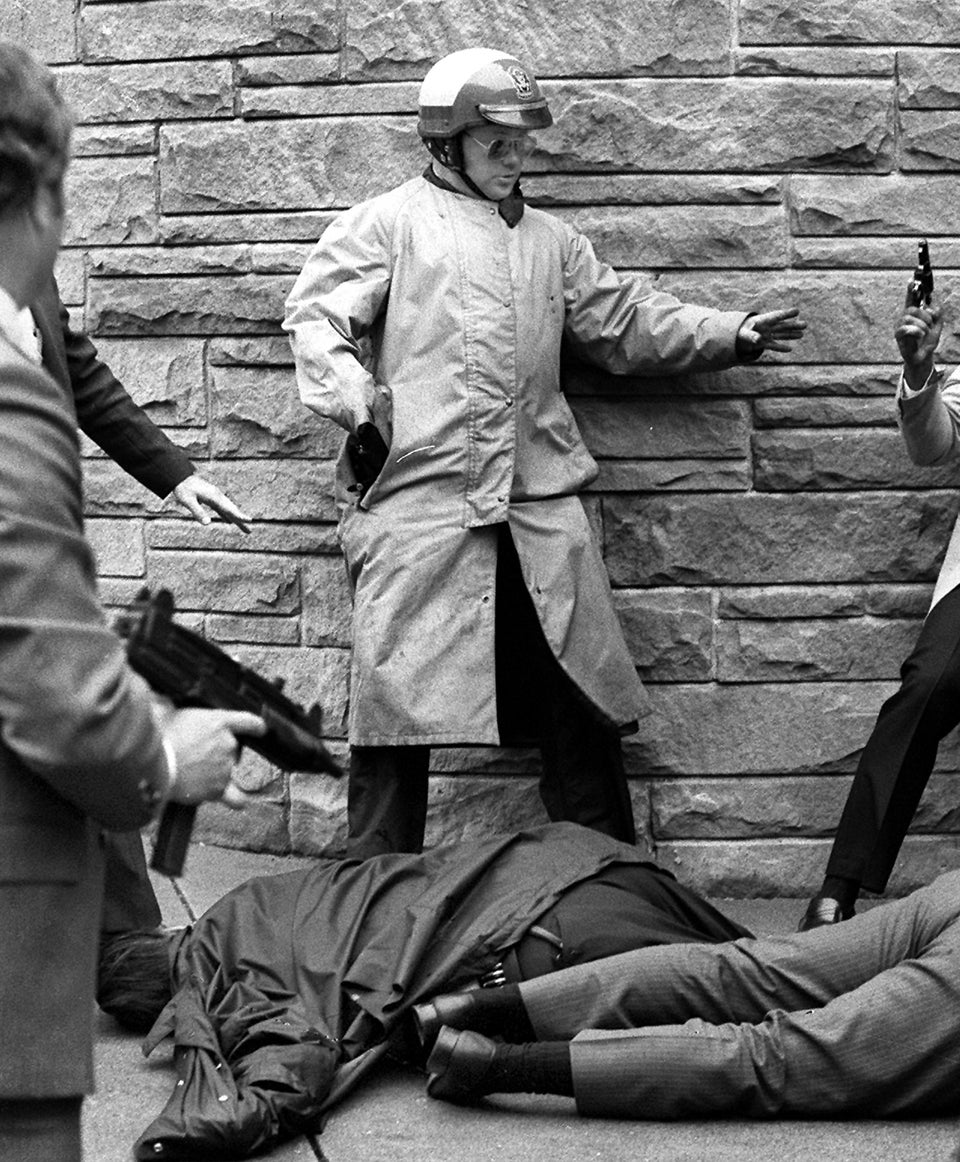 Pivotal Moments In The Federal Gun Control Debate
Popular in the Community