 "You know there's a deep rebellion that I feel inside towards the typical, stereotypical place where a woman endures the baby boom era and is told what to be," Rodriguez said during the interview. "There's something about that, which makes me want to throw up. So, I run away from that as much as possible for my little stint of a career."
The actress is currently shooting the seventh installment of the "Fast & Furious" franchise, in which she plays the tough but devoted Letty. According to Rodriguez, there is a difference between the "inspiring work" that actresses like Meryl Streep and Cate Blanchett are doing and the "sexualized strength" that is so prevalent in films.
"It's a guy's version of what a strong woman should be," the actress told Latina magazine. "It's either this tomboy who acts like a dude, which I've played for a grand majority of my career, or she's this completely dripping wet with sex creature, which is completely incredulous to profit. You just can't believe there's this individual just oozing sex with their outfit and attracts everything that walks. It's just weird, I just feel like more women need to get in there and tell stories."
In May, the actress told The Huffington Post she was doing behind-the-scenes work on three projects that include a kids' movie and the female-empowered film called "The Matriarch Society." Rodriguez's decision to move behind the camera may be best explained by her views on women in Hollywood.
"If you look at the statistics, it's sad the fact that 30 percent of women in the industry aren't inclined to give a female perspective of the story," Rodriguez continued. "And I'm talking about women who are heads of studios, I'm talking about producers, I'm talking about actresses, I'm talking about directors."
Earlier this year the Annenberg School for Communication and Journalism's annual survey of women's representation in the 100 top-grossing movies found that the percentage of female characters on the silver screen is at a five-year low, according to ThinkProgress. In the study, the percentage decreased from 29.9 percent in 2007 to 28.4 in 2012.

"There are 51 percent of women in the United States, which means there are more women than men," Rodriguez told Latina. "And only 30 percent of them get to talk about what it's like to be a woman in Hollywood? I think that's sad. I think it's pathetic. I look at the market and I'm like wow, that's a lot of space, we need to get in there."
CORRECTION: A previous version of this article incorrectly noted the percentage of female characters in the 100 top grossing films to have been 28.4 in 2007. In fact it was 29.9 percent.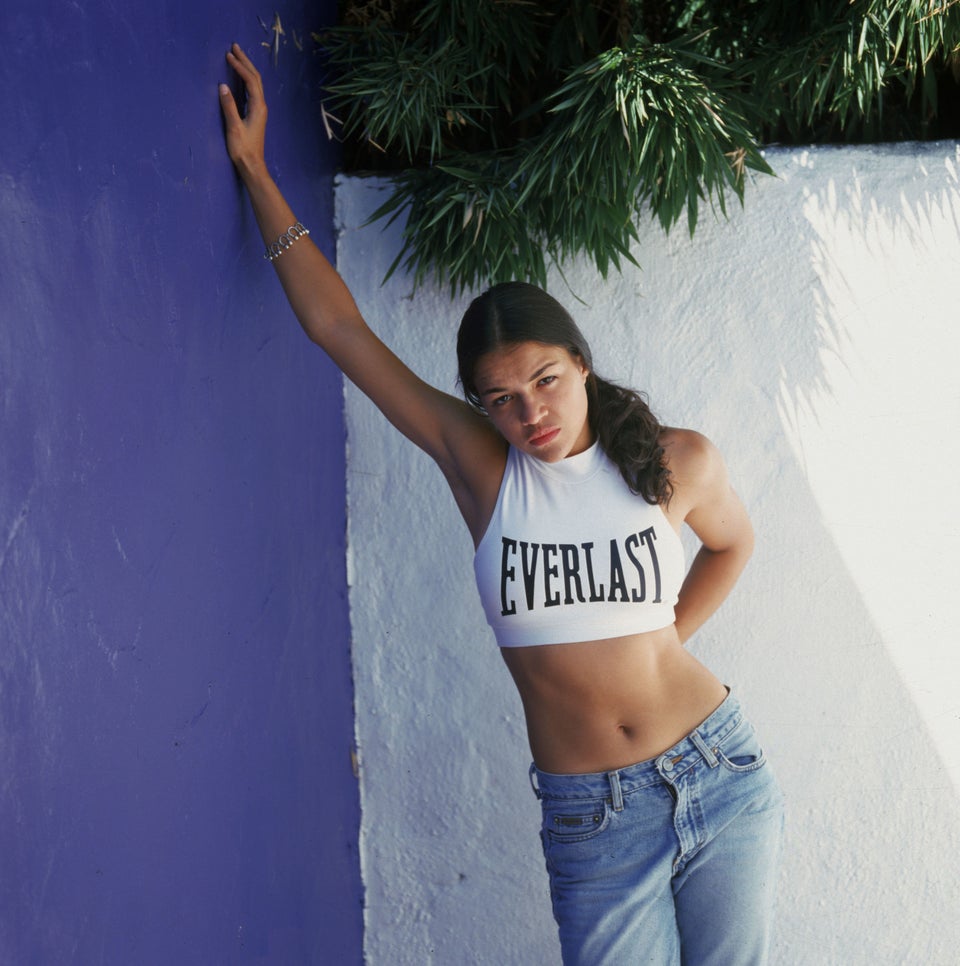 Michelle Rodriguez Through The Years