RuPaul isn't the only one changing hearts, minds and lives through his hit show "RuPaul's Drag Race."
Since the days of "The RuPaul Show," which ran for two seasons from 1996 to 1998 on VH1, singer, podcast host and queer icon Michelle Visage has been Ru's righthand counterpart. Over the past six years after joining "Drag Race" as a permanent judge for season three in 2011, Visage has become a cornerstone of the show ― providing harsh but loving critique and advice while maintaining an air of accessibility and vulnerability that resonates with fans.
And for one fan in particular who shared his story with the Reddit community Monday night, this accessibility proved "lifesaving."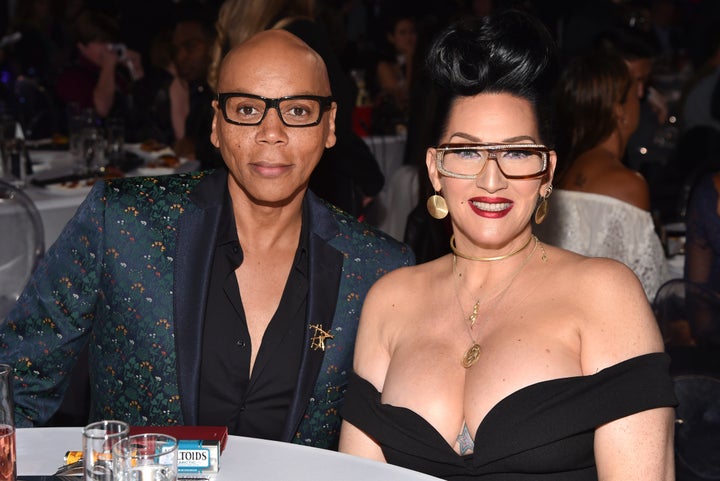 Brendan, who hails from rural Pennsylvania, told the RPDR Reddit community on Monday that he met Visage at a Los Angeles candy store "Meet & Greet" in the summer of 2015 when he was 16. He was on vacation with his family ― and was struggling with his relationship with his extended family due to his sexuality, as well as his body image.
He went to the store expecting to be met by a former "Drag Race" contestant, but when he discovered Visage was the one greeting the masses, he was stunned.
What transpired was a 20-minute one-on-one conversation between the two, where Brendan spilled his heart to the "Drag Race" judge about his personal difficulties with familial acceptance, body confidence and finding himself.
"She was sympathetic, but gave me tough love, like a mother would," Brendan told Reddit. "She gave me advice on everything, just the two of us, in the back of this tourist trap candy store in Hollywood. I teared up about 25 minutes in, she teared up ― it was so heartwarming."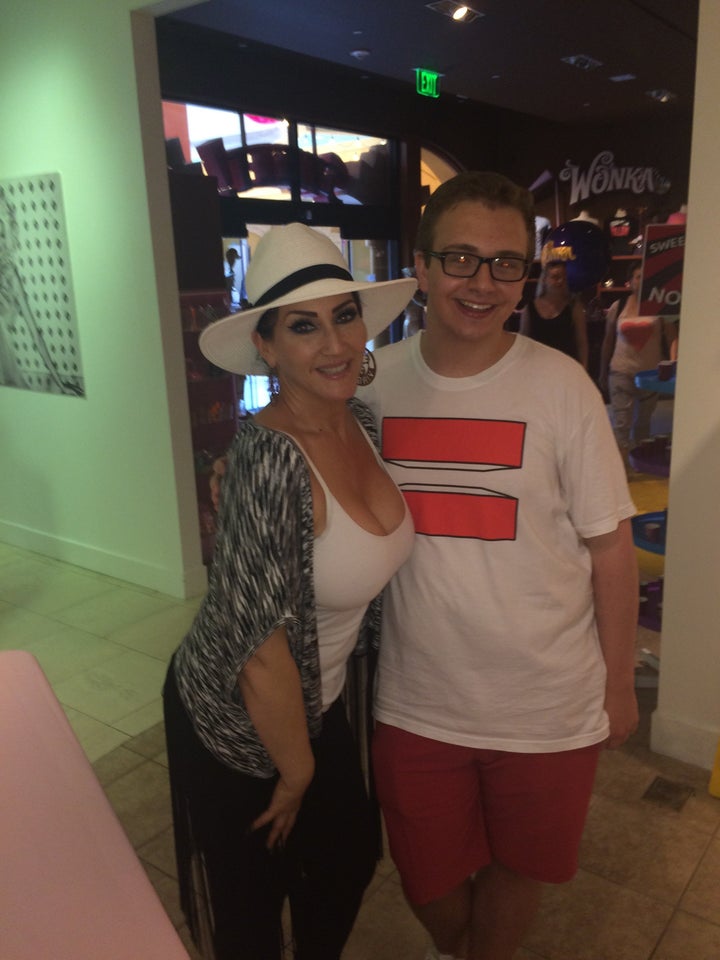 When Brendan's father found him, Michelle greeted him warmly, telling him "what a great son he had, how ambitious I am, how she knows how we've struggled and she's gone through the same stuff with her kids." His father teared up ― and the experience ultimately brought the pair closer together.
In fact, Brendan and his parents began watching "Drag Race" together each week ― and even attending drag shows together as a family.
"I feel like that experience really was a turning point in my adolescence," Brendan told HuffPost. "She was so down to earth and talked to my parents as a fellow parent. She bridged the gap that I had been trying to bridge with my father. He just needed to hear it from another parent."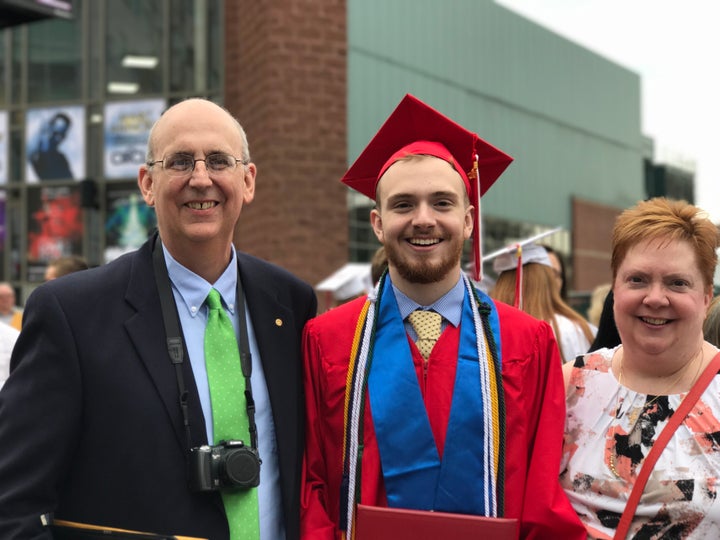 This element of Visage's persona ― that she is a mother in addition to the multitude of other identities she navigates, provides an important point of connection for parents of queer kids who may not understand the worlds of their children. Brendan's father was able to connect with Michelle on a parental level ― a form of connection that ultimately brought his own family closer together.
"If I could say one thing to Michelle now, it would be thank you for being an ally," Brendan told HuffPost. "Even though you receive hate online from Twitter trolls, just know that you are touching lives and you are an integral part of this community."
As for Michelle, she has some words for Brendan of her own on Twitter.
In the Fall, Brendan will be off to NYC (the city he says Michelle encouraged him to flock to) to attend NYU.
Thank you for sharing your story, Brendan!
Popular in the Community