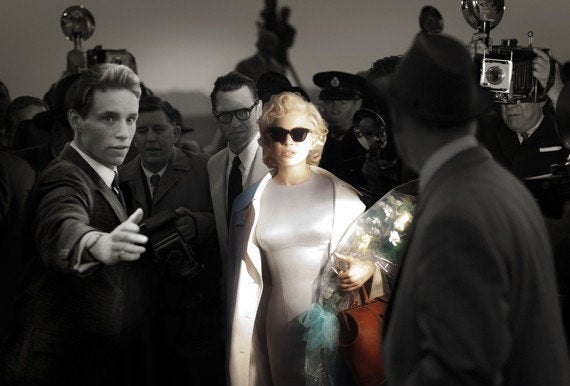 With a release date set, the Weinstein Company is slowly revealing more images from their upcoming Oscar-bait film, "My Week With Marilyn."
Having netted an Academy Award nomination for a blue collar woman in a fading relationship in last year's "Blue Valentine," Michelle Williams glams it up to play Hollywood icon Marilyn Monroe. The story, based on the memoir by Colin Clark, tells the story of a young film assistant on the set of "The Prince and the Showgirl," in which Monroe starred with Sir Laurence Olivier. When new husband Arthur Miller leaves the film set London, Clark takes Monroe out for a week of incognito fun.
Eddie Redmayne takes on the role of Clark, while Kenneth Branagh plays Olivier. Dominic Cooper, Judi Dench and Emma Watson also feature in the film.