Comic-Con is one of the rare moments when Hollywood's shiniest, glammest stars rub elbows with the nerdiest of the nerds (we mean that in the nicest way). While eager fans descend on San Diego dressed up as superheroes, villains, anime characters and Star Trek icons, celebs get the chance to dress down, chill out and even wear see-through, cut-off tees if their hearts so desire (K-Stew, we're sure the fanboys were appreciative).
But Michelle Williams must have missed the memo. Williams hit up Comic-Con on Thursday to promote "Oz: the Great and Powerful," her new movie with Mila Kunis, James Franco and Rachel Weisz. For her panel, where she was joined by Kunis and director Sam Raimi, Williams chose a delicate shift dress by Giulietta dress and bright, sexy Giuseppe Zanotti shoes.
Paired with her signature pixie cut, Michelle's outfit looked lovely... for a daytime movie premiere, or perhaps an especially fancy brunch. But for the geek-tastic convention, full of fluorescent lights and superhero insignia, something seemed a bit off. It didn't help that Michelle had to pose in front of a busy white and black backdrop covered in Comic-Con logos -- between that and her white and black printed dress, we felt like we were playing "Where's Waldo: Hollywood Starlet Edition."
It was the purple shoes that finally gave her hiding spot away.
What do you think of Michelle's look -- is it too formal for Comic-Con?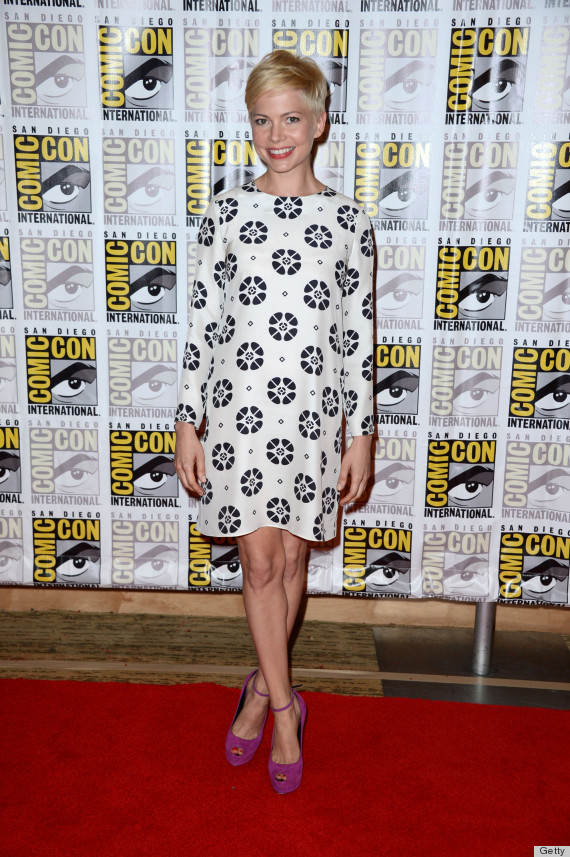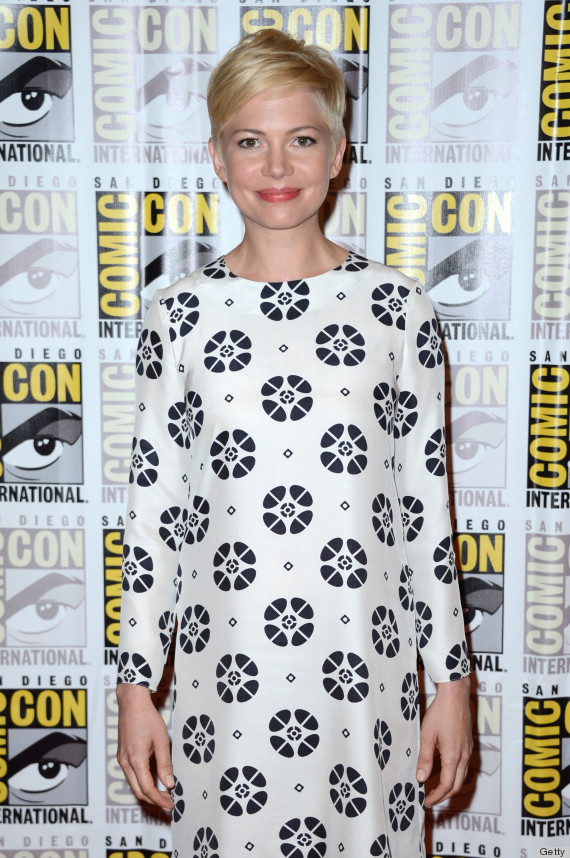 See the wacky costumes people are wearing to Comic-Con...