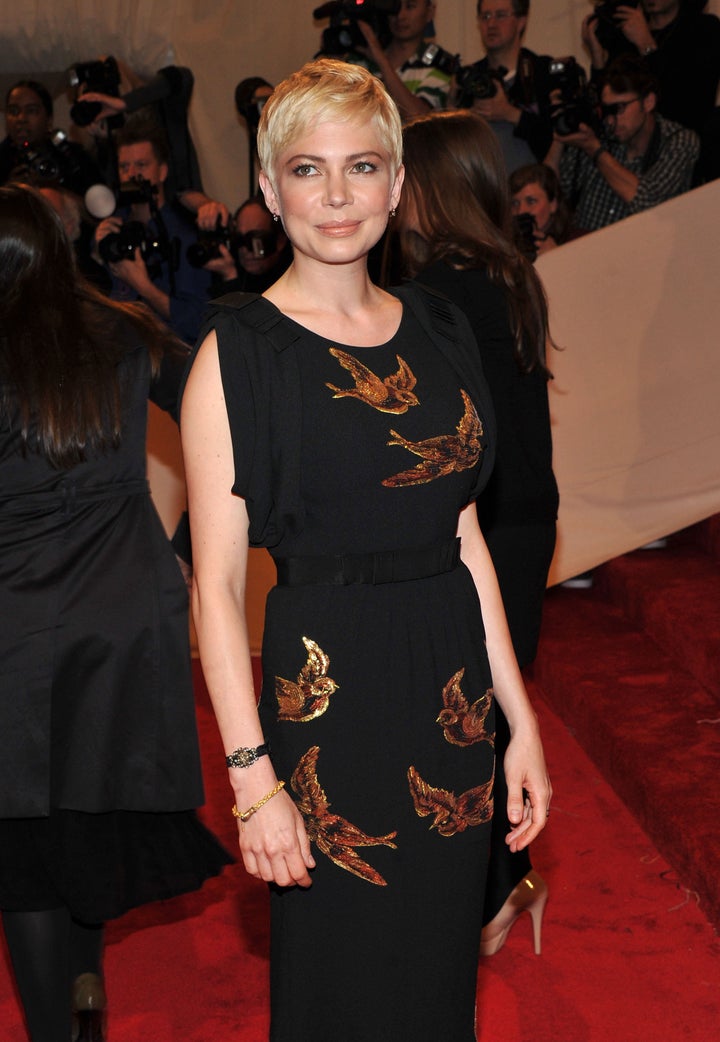 The "My Week With Marilyn" star features in a new interview with Hobo Magazine, and talks about, amongst other things, an experience -- an epiphany, even -- that she had while watching a live stage show in Paris. It was a reminder, she said, of the endless possibilities of her craft.
"I often dream of quitting acting. Walking away and becoming a laundress or a sous chef or maybe writing other people's love letters for a living," the star tells the magazine. "Clearly, I don't like to be in charge. And thinking of quitting is just keeping going in disguise. When you have options, anything is bearable. It's when a situation is inescapable that it becomes hell. It seems to me that as soon as you get good at something, it is a sure sign that it is about to walk out of your life because it ceases to hold your mind and creative energy hostage."
Flirtation with quitting isn't new to Williams. Following the death of her ex, Heath Ledger, she threatened to leave the craft if the paparazzi wouldn't stop hounding her.
"If it gets to the point where I can't situate my life in a way that they stay away more, then I'll drop a match on the thing," she told Newsweek. "I'll be sad. I like to act. It's saved my life over and over again. It's given me a sense of self-esteem, self-worth. I have this thing that I'm in love with--acting--and now it has this baggage.
Last year, while promoting "Blue Valentine," she spoke of that film rekindling her love for the job.
"You experience this terrible sense of loss and it was very hard to find some meaning to all of it," she told OK Magazine. "It was very hard for me to think about work anymore because I found myself cut off from the outside world... Making Blue Valentine restored my desire and enjoyment in acting again, that was the first time I felt like myself again... It helped me feel good again in a way that I hadn't felt like in several years. It rekindled my spirit in many ways."
Williams will also soon appear in the Sarah Polley relationship drama, "Take This Waltz," co-starring Seth Rogen and Sarah Silverman.
Popular in the Community