To attend the premiere of "Oz: The Great & Powerful," Michelle strutted down the red carpet -- er, yellow brick road carpet -- in a white short-sleeved Prada dress with embroidered silver flowers. Sounds typical Michelle, no? Well, the moment the 32-year-old turned to the side, she flashed her entire right leg. Pretty scandalous for a girl who plays the Good Witch...
We'll be keeping an eye out for any more of her unexpected forays into the world of sexy dressing. In the meantime, take a look at Michelle's dangerously high slit below and tell us what you think!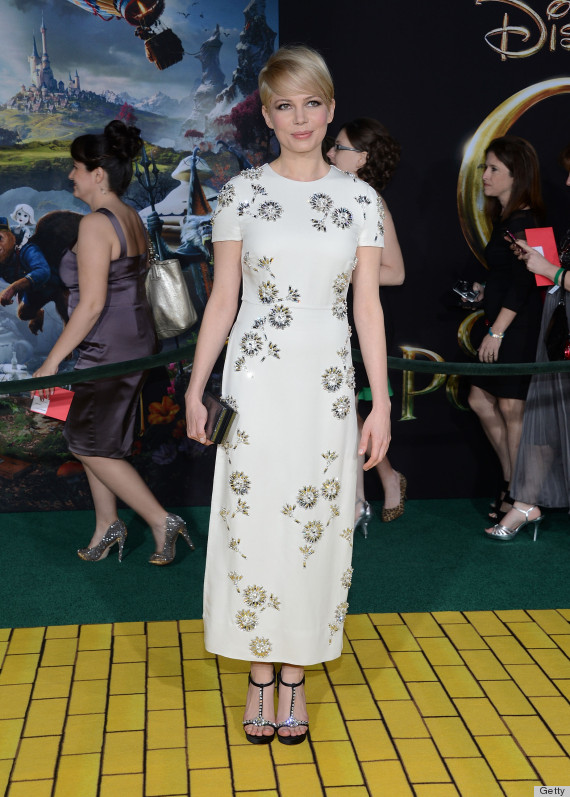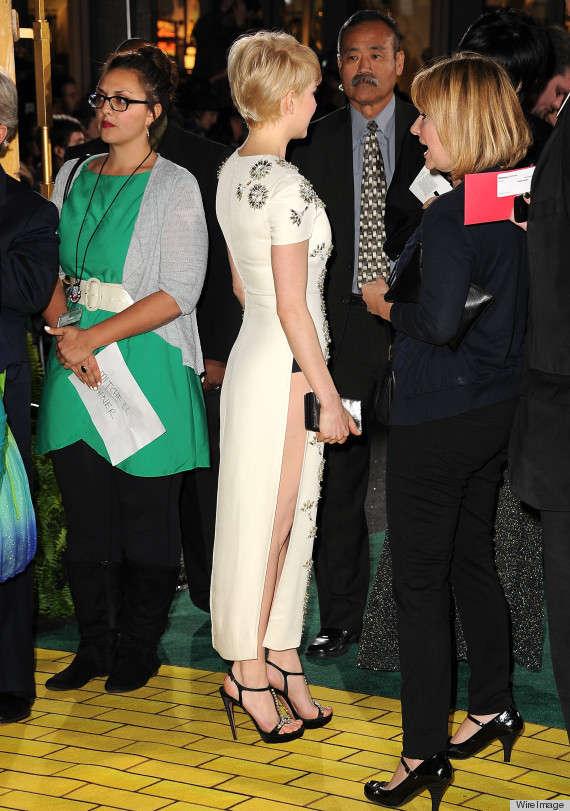 See more celebs tempting fate in high-slit dresses!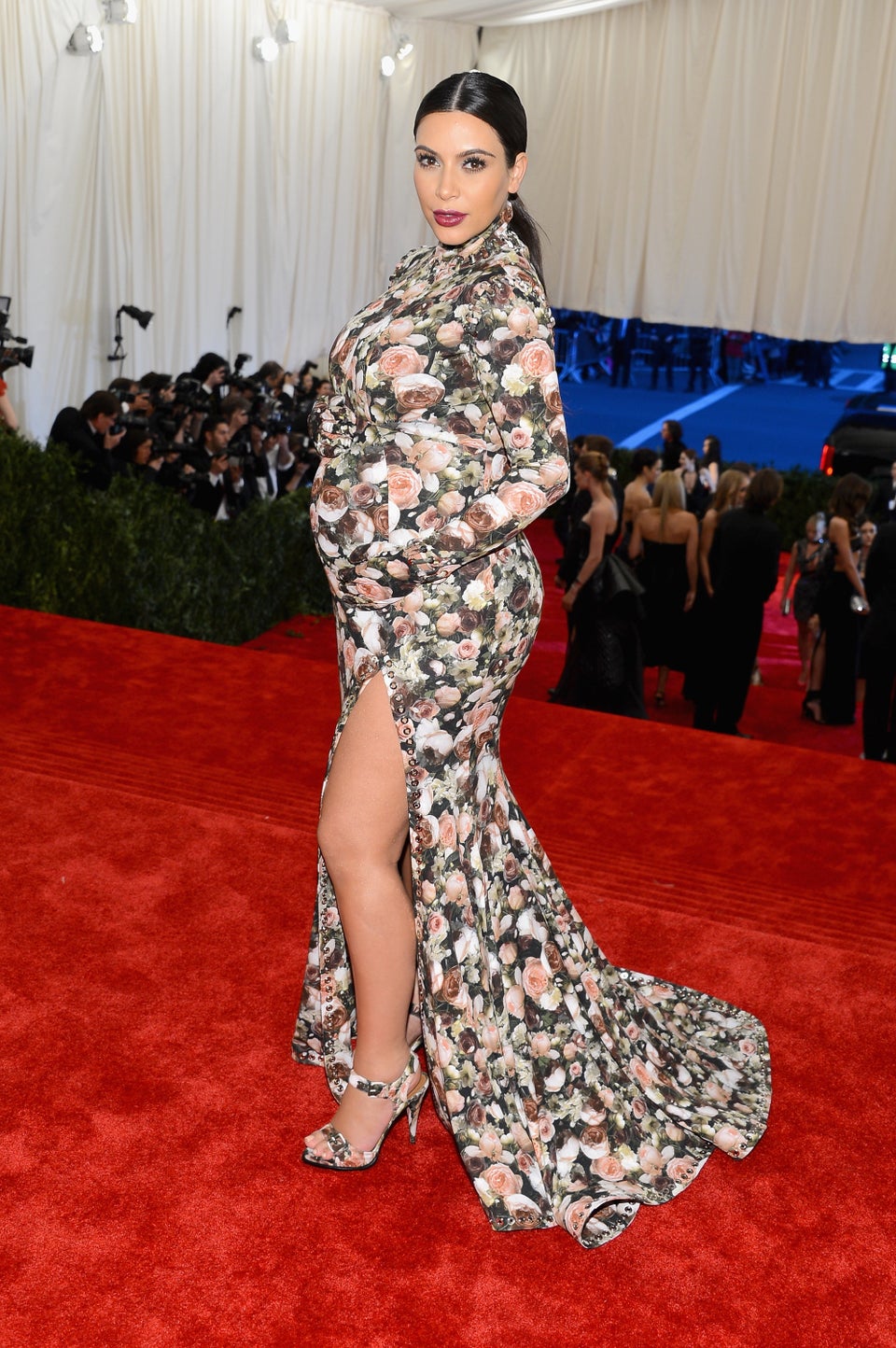 Celebs Rock The High Slit