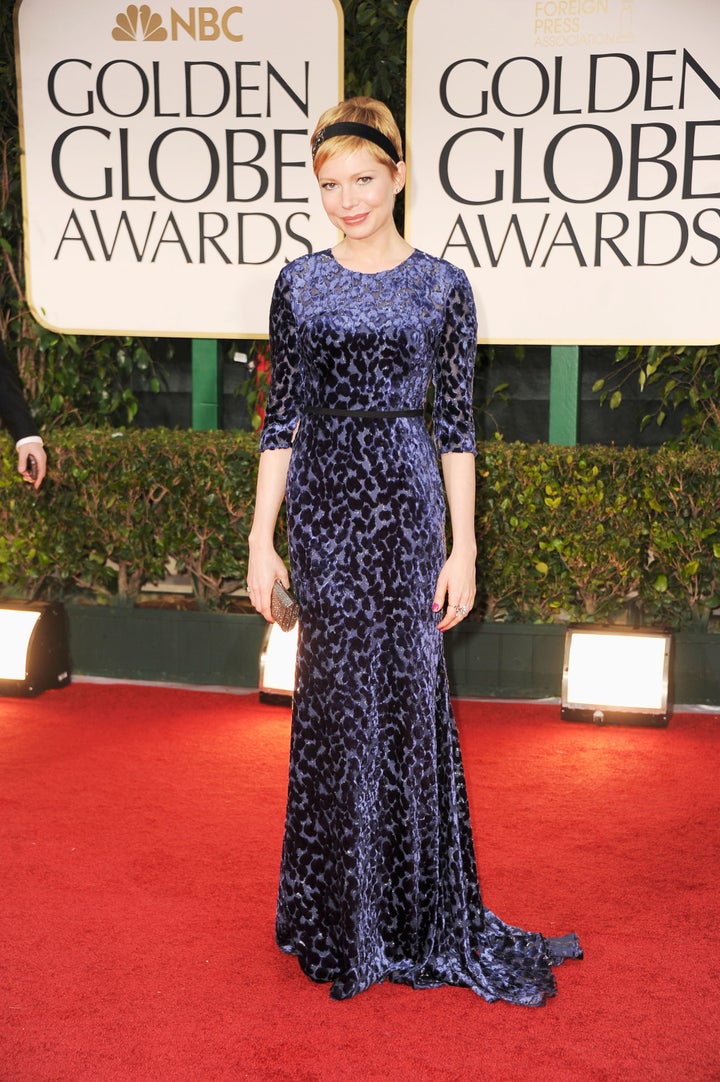 Michelle Williams has won the Golden Globe for Best Actress in a Comedy or Musical.
The 31-year old star played Marilyn Monroe in "My Week With Marilyn," completely transforming into the screen legend to recreate both her iconic look and complicated, multi-layered and fragile personality. The film recalls the story of Monroe's ill-fated trip to England to star with Sir Laurence Olivier (played by Kenneth Branaugh, who received a Globe nomination) in "The Princess and the Showgirl," and the relationships she allegedly struck up with a young production assistant named Colin Clark (played by Eddie Redmayne).
The win is Williams's first in what was her third Globe nomination.