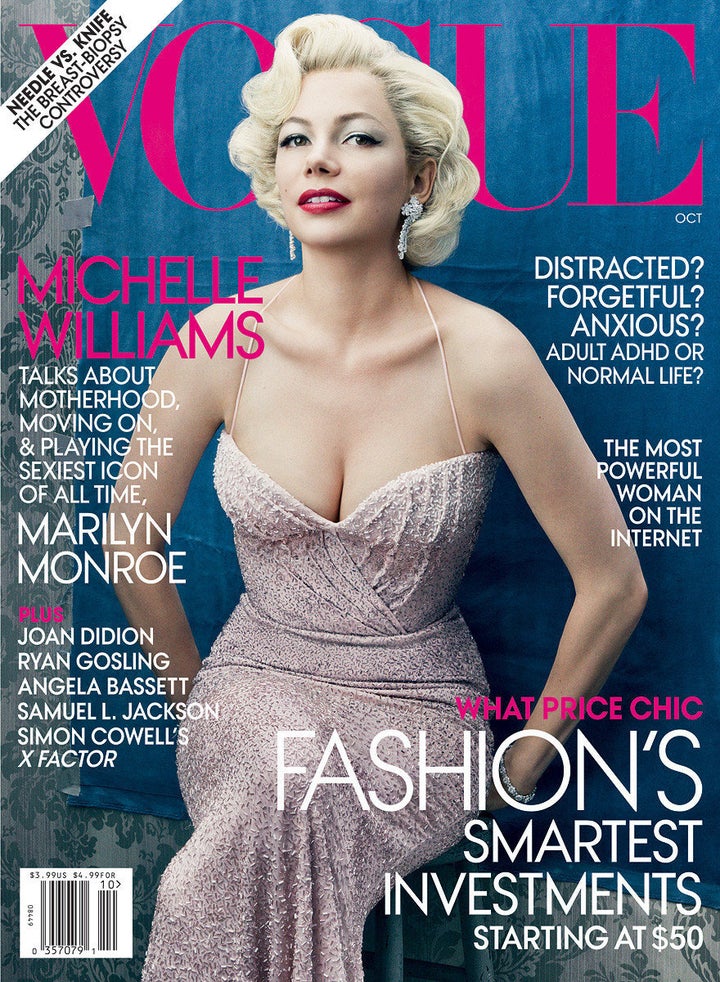 For all her natural beauty, Michelle Williams' most iconic roles, it seems, have largely required some sort of significant transformation. "Brokeback Mountain" required a sort of rustic, western look, while "Meek's Cutoff" did so as well, with a utilitarian 19th century ruggedness added to the wardrobe designer's challenge. She's now filming "Oz: The Great and Powerful," playing the magical part of Glinda the Good Witch, wings and fairy dust surely prominent. Even in last year's "Blue Valentine," pronounced were the weight gain and depressed visage joining her on the call sheet.
The 31-year old actress fully takes on the iconic star in the upcoming film, "My Week With Marilyn," playing the American iconoclast in the story of her disastrous 1957 experience filming "The Prince and the Showgirl" with Sir Laurence Olivier. By agreeing to capture Monroe at her most bombastic, guarded and joyous, Williams took on the massive responsibility of becoming the late actress, both physically and emotionally.
It was an intense crash course, she tells Vogue, consisting of a multi-media experience of film, books and music.
"I'd go to bed every night with a stack of books next to me," she tells the magazine in its latest cover story. "And I'd fall asleep to movies of her. It was like when you were a kid and you'd put a book under your pillow hoping you'd get it by osmosis."
Learning the role, especially such a nuanced one, is the most important aspect for an actress's performance, but Monroe's public image was as much tied to her looks as her inner-self. She was a star in a bygone era that celebrated more women's bodies in more natural shapes, which required the petite Williams to add weight to create those famous curves. As she tells the magazine, the weight went to her face, instead, and so while she learned Monroe's walk, she had to pad herself hips to acquire the body.
Still, the normally modest Williams felt a certain transformation in her appearance and power in the role.
"But I do remember one moment of being all suited up as Marilyn and walking from my dressing room onto the soundstage practicing my wiggle," Williams tells the magazine. "There were three or four men gathered around a truck, and I remember seeing that they were watching me come and feeling that they were watching me go--and for the very first time I glimpsed some idea of the pleasure I could take in that kind of attention; not their pleasure but my pleasure. And I thought, Oh, maybe Marilyn felt that when she walked down the beach."
PHOTO: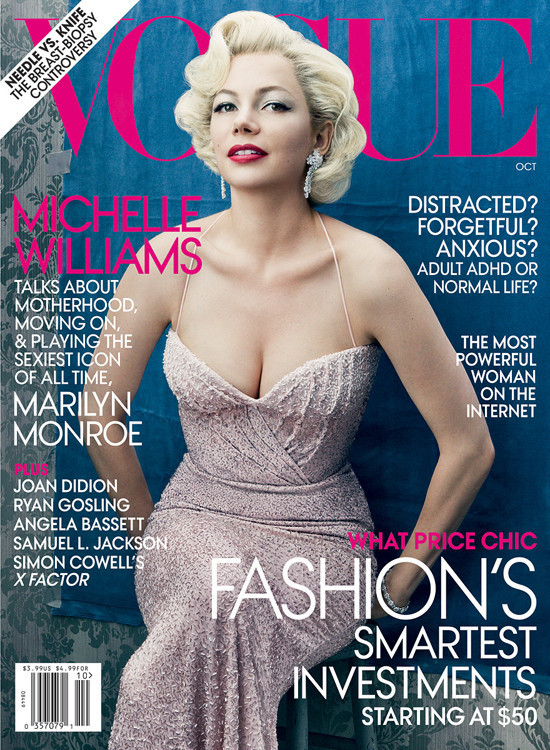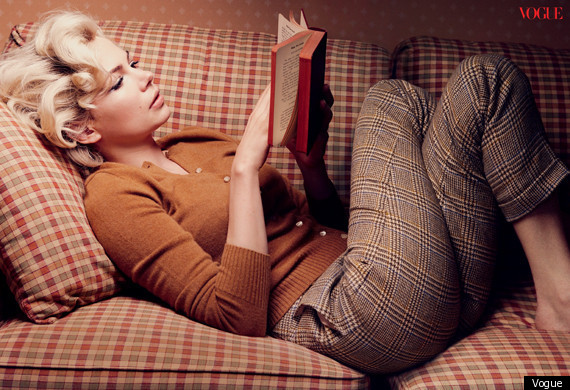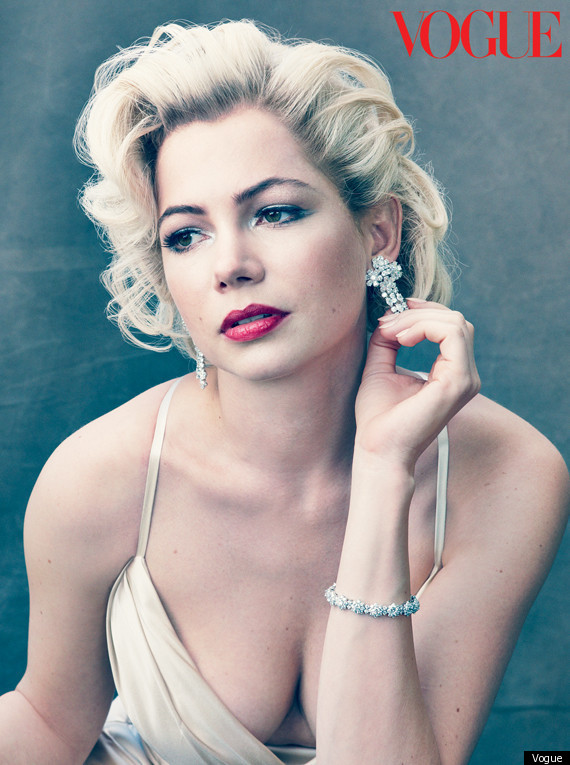 Popular in the Community