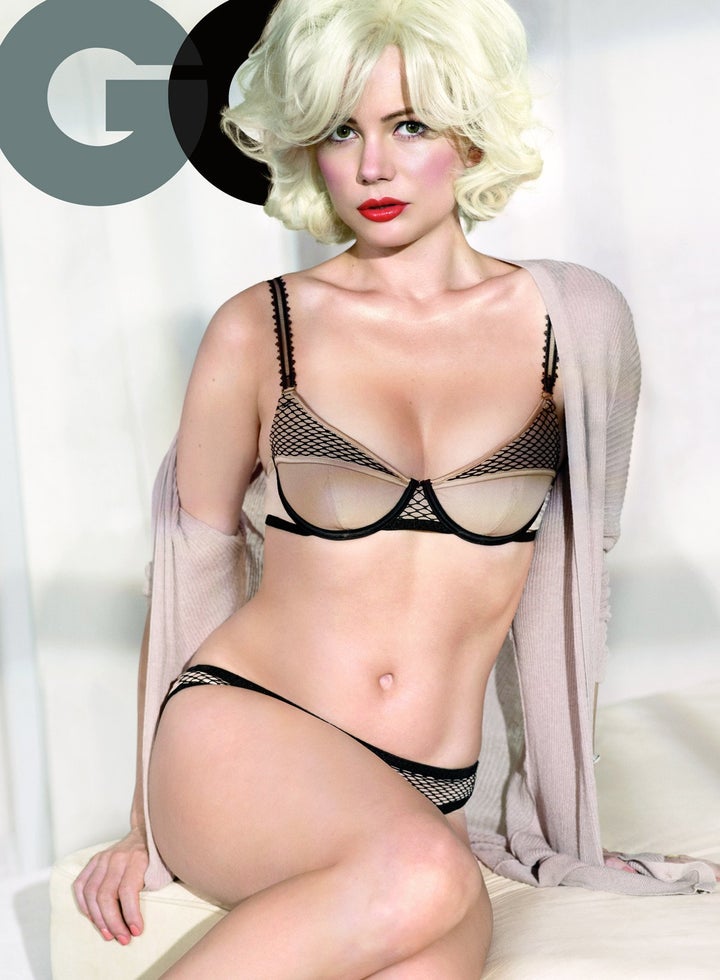 When Michelle Williams accepted the Golden Globe for Best Actress in a Musical/Comedy on Sunday, the "My Week With Marilyn" star touched an international audience with her dedication of the award to her daughter, Matilda. But to know her history, it is obvious that it was more than just a cute acceptance speech; the moment marked a new era in her career, both as an actress and as a reluctant celebrity.
"It was making me crazy. I felt like I was going crazy. It was too much -- trying to deal with what had happened and trying to deal with what was at our doorstep," she tells the magazine. "I just felt trapped. And it's not just me -- there's somebody else who I'm trying to protect, and I can't. I can't make it stop, I can't make it go away. Trying to find ways to explain it or shield her from it. It's like you're trying to go about your life, and make dinner...but the roof is off of your house, and the walls are falling down."
Williams, who thanked her six-year-old daughter during her acceptance speech on Sunday night, told the audience at the show that Matilda's "bravery and exuberance is the example that I take with me in my work and in my life" and told the audience that the thought of Ledger still brings her to tears. Reuniting with him, she said, is "one of my favorite things to imagine."
Soon after his passing, Williams went to work on Martin Scorsese's thriller "Shutter Island," in which she co-starred with Leonardo Di Caprio. After about a year of Williams' avoiding work, director Derek Cianfrance came calling, asking her to fulfill her commitment to star in "Blue Valentine." She said no at first -- she couldn't stand the thought of moving to California for the shoot -- but finally agreed when Cianfrance offered to shoot the picture on the east coast, never more than an hour from her Brooklyn home.
Now, she stars in "Marilyn," taking on the iconic actress and sex symbol. As the Hollywood Foreign Press Association can attest, she nailed with remarkable accuracy Monroe's sex appeal -- along with her mental anguish and manic personality. Doing so was an out of body experience, as she told Vogue last year.
"I do remember one moment of being all suited up as Marilyn and walking from my dressing room onto the soundstage practicing my wiggle," she said. "There were three or four men gathered around a truck, and I remember seeing that they were watching me come and feeling that they were watching me go--and for the very first time I glimpsed some idea of the pleasure I could take in that kind of attention; not their pleasure but my pleasure. And I thought, Oh, maybe Marilyn felt that when she walked down the beach."
That fit right in with her approach to sexuality in film. Following a role as a risque teenager in "Dawson's Creek" and a small stage play in New York in which she had to strip on a nightly basis, Williams long held a pledge to herself.
"When you play sexy you're kind of playing just for men. That is something you have to police and turn it on its head," she says.
Her next role is decidedly clothed and unsexy; she plays Glinda the Good Witch in "Oz: The Great and Powerful," Disney's prequel to "The Wizard of Oz." That film, she's said time and time again, is for her daughter; after starring in such mature films as "Brokeback Mountain," "Blue Valentine" and "Synecdoche, New York," she'd like Matilda to be able to see her mom star in a film.
After all, Matilda already inspires all of her mother's other films.
For more from Williams, including more talk on Ledger, her childhood, her parents and her career, click over to GQ.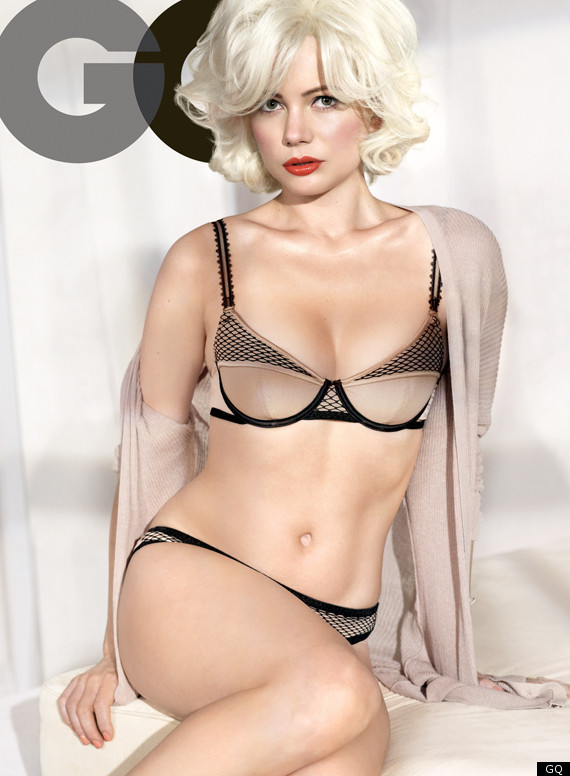 Popular in the Community