"Oh, the Super Bowl was beautiful," Williams told Billboard of Destiny's Child's big reunion. "When three good girlfriends are together, you're free and you don't care who's around; you're just trying to catch up and be goofy. I had a blast. People at home watching... they don't catch the moments where, like in the 'Charlie's Angels' pose, I was smiling. We were all smiling. I was laughing with my girls. I don't care what anybody else says. I don't let it get me down. It was a beautiful thing."
Williams, who is currently starring in "Fela!" and co-wrote "Nuclear," Destiny's Child new song, with Pharrell Williams, said she's not letting haters get to her. In fact, she'd love to jump on stage with Beyonce and Kelly Rowland again: "It's a possibility. I think this was a good moment, and it felt good for all of us and you definitely want those moments again."
And thus we conclude another chapter of "Michelle Williams: Trouper."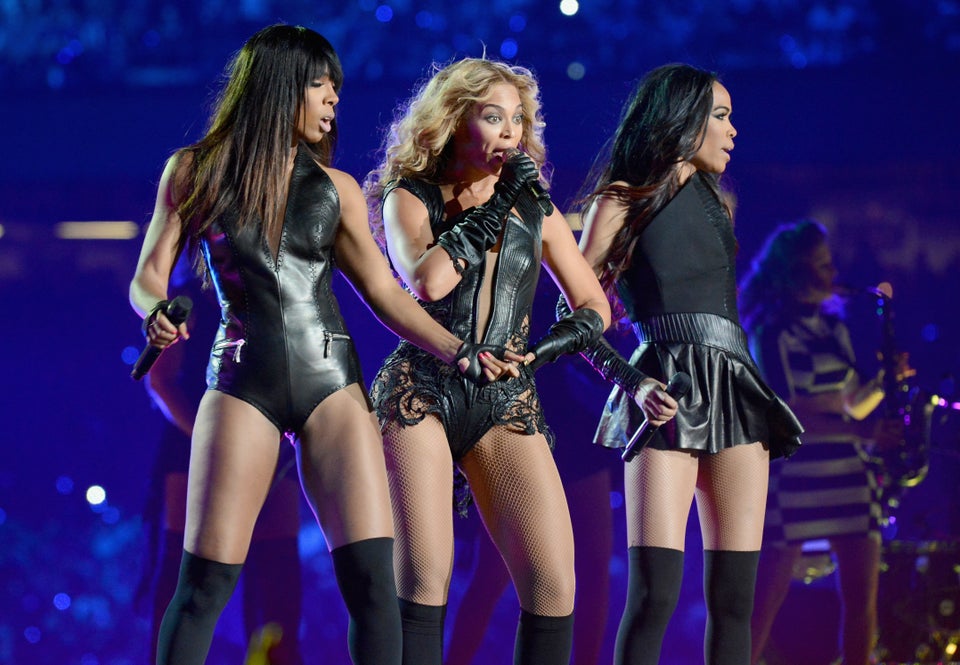 Super Bowl Performers
Popular in the Community