In the critically acclaimed "Manchester by the Sea," Michelle Williams' character faces something most people are familiar with: grief. But her circumstance in the film is one many would never, in their worst nightmare, want to encounter. She plays a heartbroken mother, Randi, who is trying to accept what has happened to her family and begin a new life.
"I couldn't stop crying," the 36-year-old actress told Porter magazine about connecting to the emotional storyline. "It's like the darkest part of your heart, something happening to your child ... She's making a brave choice, moment by moment, hour by hour, day by day. Because it is a choice. I would exit," she said, adding, "It would be so much easier than living with the loss."
"In all honesty, for pretty much everything else, I feel like I'm a believer in not fighting circumstances, accepting where you are and where you've been. In pretty much all senses but one," she told Porter for the magazine's Incredible Women issue. "I would be able to go totally down that line of thinking were it not for Matilda not having her dad. You know that's just something that doesn't ... I mean, it just won't ever be right."
Single motherhood, of course, has its challenges, but Williams ― who feels "really sensitive" about dating ― says she's simply focused on giving Matilda a wonderful, peaceful life.
"I watched [Matilda] warm in the sun, in her swimsuit, get on her bicycle and smile and wave as she rode off to go meet her friends. I went back into the house and sobbed because of this incredibly simple moment ― common everyday happiness. I really felt like in that moment, like wow, we've done it," Williams said. "Not only are we OK, she's happy. Life has brought us to a place that's not just surviving, but thriving."
To see the full interview with Michelle Williams, buy the latest issue of PORTER, on sale globally on Friday, Dec. 2. Also available as a digital edition or go to www.portersubscription.com/portersub.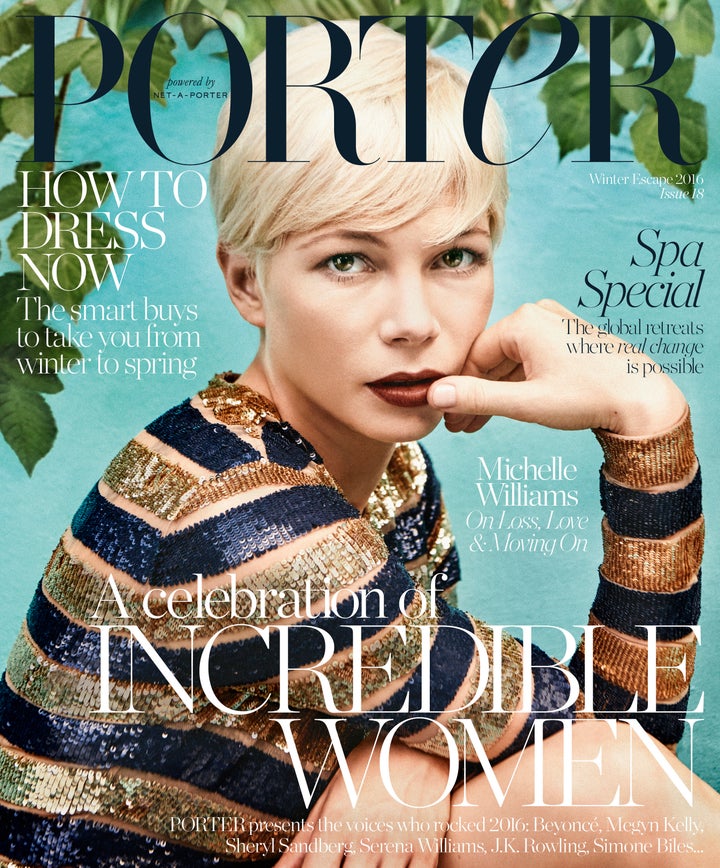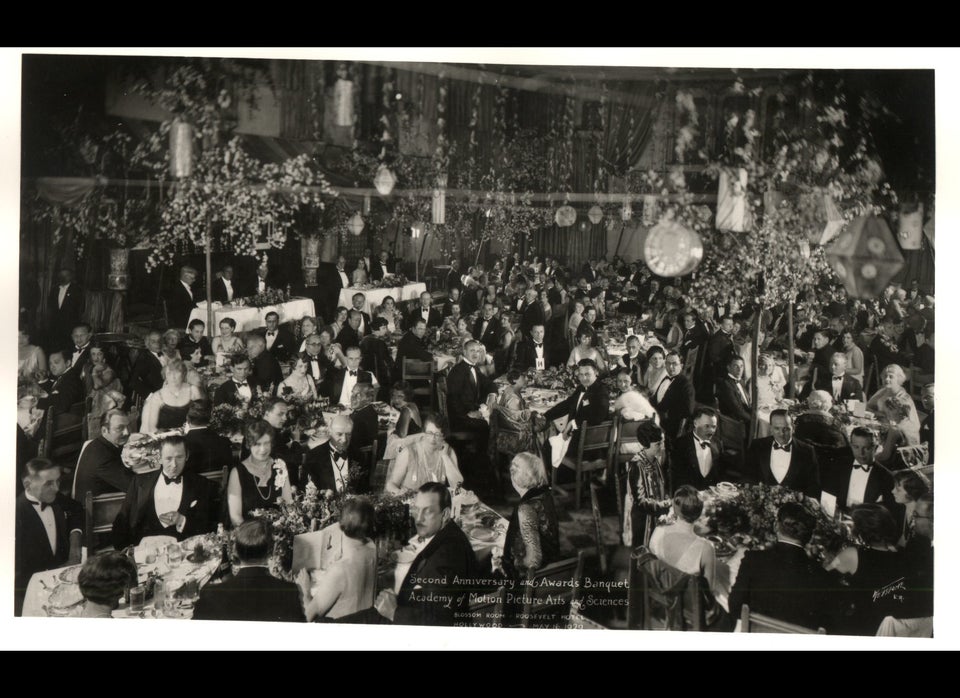 The Oscars: Photos Of Hollywood's Biggest Night Through The Years