Actor Michelle Yeoh on Tuesday shared and then deleted a Vogue article musing whether Oscars rival Cate Blanchett needed another statuette to add to the two she already has, while a victory for Yeoh would be "life-changing."
Yeoh, for "Everything Everywhere All at Once," and Blanchett, for "Tár," are considered front-runners for Best Actress at Sunday's 95th Academy Awards.
Yeoh's Instagram activity, hours before Academy of Motion Picture Arts and Sciences voting closed, may have violated the governing body's "References to Other Nominees" rule, The Daily Beast reported. The rules state that social media from people associated with an eligible film casting a "negative or derogatory light on a competing film or achievement will not be tolerated."
"Any tactic that singles out 'the competition' by name or titles is expressly forbidden," another standard says. It's unclear whether a reference to a journalistic work constitutes a violation.
"Detractors would say that Blanchett's is the stronger performance — the acting veteran is, indisputably, incredible as the prolific conductor Lydia Tár — but it should be noted that she already has two Oscars," the Vogue article reads in Yeoh's now-deleted Instagram post. "A third would perhaps confirm her status as an industry titan but, considering her expansive and unparalleled body of work, are we still in need of yet more confirmation?"
"Meanwhile, for Yeoh, an Oscar would be life-changing: her name would forever be preceded by the phrase 'Academy Award winner,' and it should result in her getting meatier parts, after a decade of being criminally underused in Hollywood," continued the article, headlined: "It's Been Over Two Decades Since We've Had a Non-White Best Actress Winner. Will That Change In 2023?"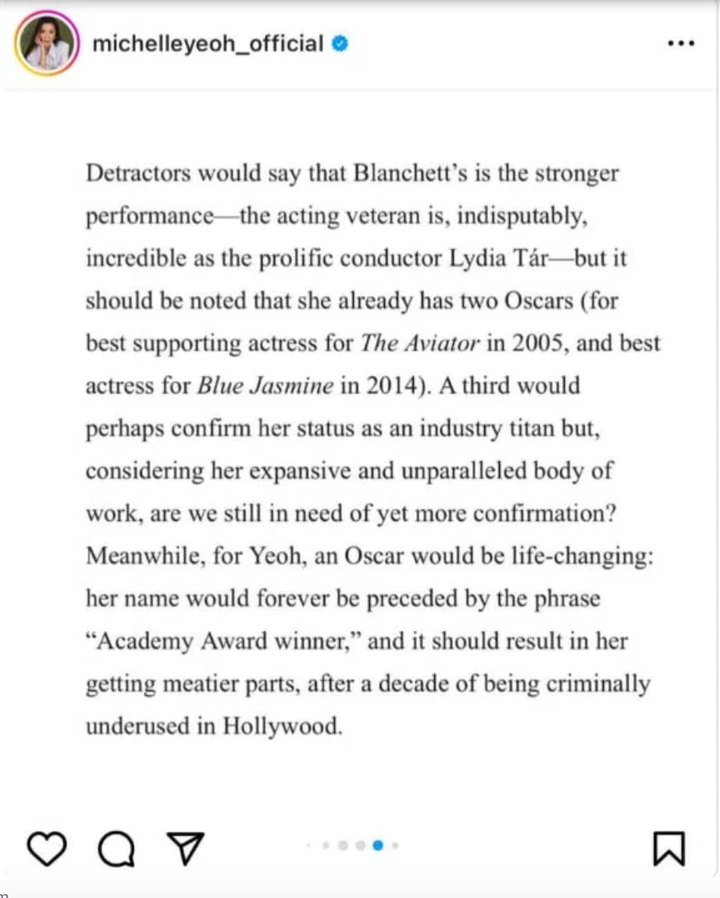 The article focused on the lack of inclusion at the Oscars and rooted for Yeoh.
HuffPost didn't immediately reach the academy or Yeoh for comment.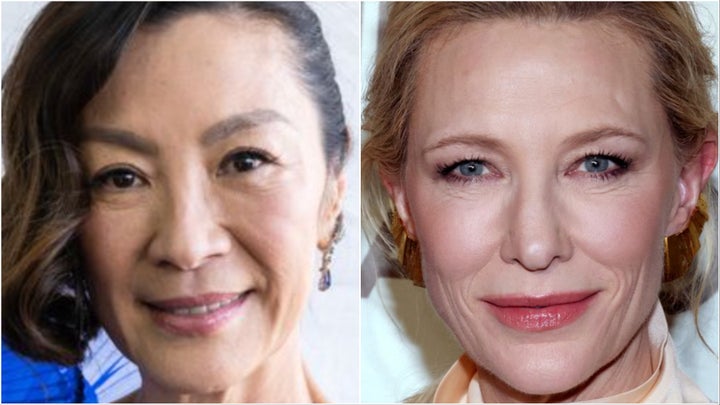 Popular in the Community