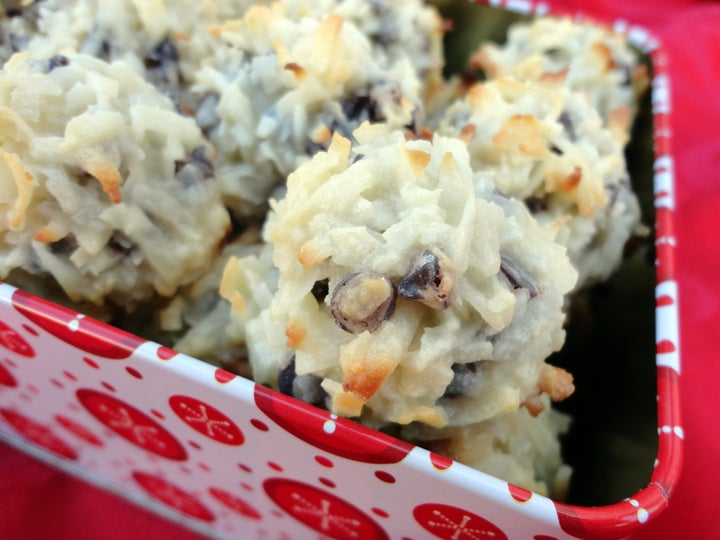 These Chocolate Coconut Macaroons are one of my favorites, because they are amazingly quick and easy to make! The are also a simple and tasty treat for any occasion.
1 -14 oz bag of flake coconut (organic if possible)
8 oz. dairy free chocolate chips (or carob if you like)
2/3 cup whole grain baking mix
¼ cup vanilla almond milk
These are soooo easy to make! Combine the dry ingredients. Once combined, add almond milk and agave nectar. Mix until moist. Scoop into 2 or 3 inch patties and bake at 375 until golden. I find they cook better on a piece of parchment. Cool on a cooling rack and enjoy! My Shopping tips: There are plenty of dairy free chocolates out there and many are organic. Dairy free/whole grain baking mixes are available at most grocery stores! Enjoy!
Related
Popular in the Community