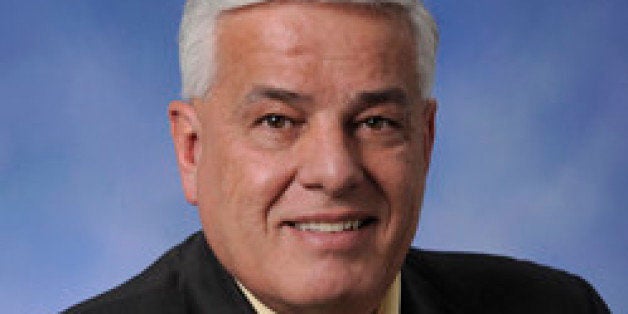 A package of bills introduced in Michigan's legislature would drastically restrict women's access to abortion -- and may be unconstitutional.
Introduced in the state House this week by Rep. Thomas Hooker (R-Byron Center) and more than a dozen cosponsors, HB 5643, 5644 and 5645 would require women seeking abortions to get ultrasounds and offer them the choice to hear evidence of their fetus' heartbeat, prohibit doctors from performing abortions after a fetal heartbeat has been found, and make violating that law a felony.
According to the American Pregnancy Association, a heartbeat can be detected by vaginal ultrasound as soon as 6 weeks into pregnancy -- before some women know they are pregnant. That means that a woman could be banned from having an abortion before she knows she is pregnant and elects to have one. The legislation states that doctors aren't required to use an intravaginal diagnostic procedure, though if no heartbeat is found a doctor would be required to recommend a follow-up procedure to try to detect a fetal heartbeat again, or delay to a later date a diagnostic procedure to determine if the fetus is developing.
Another bill would make it a felony to perform an abortion if a fetal heartbeat has been detected, with a 4-year sentence or a fine of up to $50,000 or both. There is an exception if the doctor determines an abortion is necessary to save the life of the mother.
"Using the same line of reasoning, although I believe in life from conception, if you have a heartbeat the law should at least consider that a life," Hooker said.
State Rep. Marcia Hovey-Wright (D-Muskegon), chairwoman of the Progressive Women's Caucus, condemned the three bills.
"The attacks on women's health coming out of this Legislature have been unrelenting, and women won't stand for it," she said in a statement. "It is insulting to all the women of Michigan to insinuate that women aren't intelligent and competent enough to make their own medical decisions without the state's interference. These are horrible bills, and they must be defeated."
Last year, 22 states enacted 70 anti-abortion measures and the majority of women now live in states -- including Michigan -- that are hostile to abortion rights, according to the Guttmacher Institute, a non-profit organization that tracks abortion policy and advocates for sexual and reproductive health.
"Abortion opponents have a long-term strategy to restrict abortion access in the states, which is reshaping the abortion policy landscape state by state," Guttmacher state issues manager Elizabeth Nash said in a statement. "There has been a widespread assault on abortion rights and access at the state level."
Calling all HuffPost superfans!
Sign up for membership to become a founding member and help shape HuffPost's next chapter
BEFORE YOU GO
PHOTO GALLERY
Strange Places For Anti-Abortion Measures