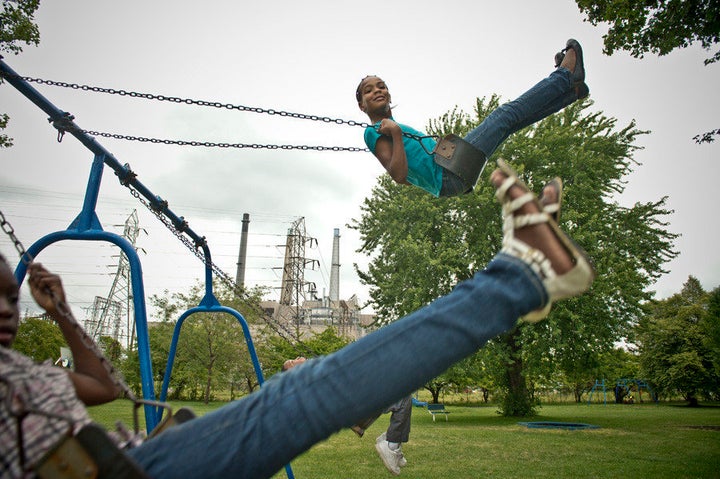 An environmental group is taking action against an energy utility company they say is responsible for at least 1,400 violations of the federal Clean Air Act.
The Sierra Club filed a lawsuit against Michigan's DTE Energy in regards to four Southeast Michigan coal-fired power plants on Tuesday in U.S. District Court, following a notice of intent to sue issued last fall. (View the complaint here.)
"One of the main reasons why we're pressing DTE legally is that this is data and this is emissions info that DTE themselves report to [the Michigan Department of Environmental Quality]," said Emily Rosenwasser, a spokeswoman for the Sierra Club's Beyond Coal Campaign. "They've been allowed to get away with polluting Southeast Michigan communities for a number of years. It's unacceptable."
The environmental group announced the lawsuit Tuesday morning at a press conference at Belanger Park in River Rouge, Mich, a city several miles south of Detroit. The park is located near the River Rouge Power Plant, one of four DTE facilities named in the suit. Also named: coal-fired power plants Trenton Channel in Trenton, Mich., also near Detroit, and Belle River and St. Clair in East China Township.
The Sierra Club charges that the four plants are over 50 years old and lack modern pollution controls required by federal law.
DTE spokesman John Austerberry disputes the allegations. He told the News-Herald the plants in question meet required codes.
"The emissions control systems on our plants that allow us to meet regulations are protective of public health," he said.
Citing a report from the Clean Air Task Force, the environmental group said in a release that the four plants "contribute to 267 deaths, 434 heart attacks, and 4,180 asthma attacks each year collectively."
"DTE's coal fleet is outdated and out of compliance, and Southeast Michigan families deserve better than dirty air in our communities," Patrick Geans, a Sierra Club Beyond Coal campaign organizer in Detroit, said in a release. "According to a Michigan Environmental Council report, Michigan families pay $1.5 billion in health costs associated with burning coal, including asthma attacks, heart disease, and cancer."
A 2010 University of Michigan study using 2006 data from the Environmental Protection Agency found the zip code 48216, which covers River Rouge, to be the 10th-most polluted zip code in the state. The data, shared by the Detroit Free Press, puts the city's toxicity score at 638, 11 times more than the state average of 56. The city is heavily industrial. East China, zip code 48054, had a toxicity ranking of 18.57, near the median for the state.
The Sierra Club is also calling on DTE Energy to reduce is reliance on coal, which it says accounts for 80 percent of DTE's energy portfolio, and to make investments in energy efficiency and renewable energy.
The state's coal-fired power plants have been targeted by a number of lawsuits in recent years. Two years ago, the Sierra Club sued a municipal power plant in Holland, Mich. in a suit related to air quality standards and a planned expansion of facilities.
Before You Go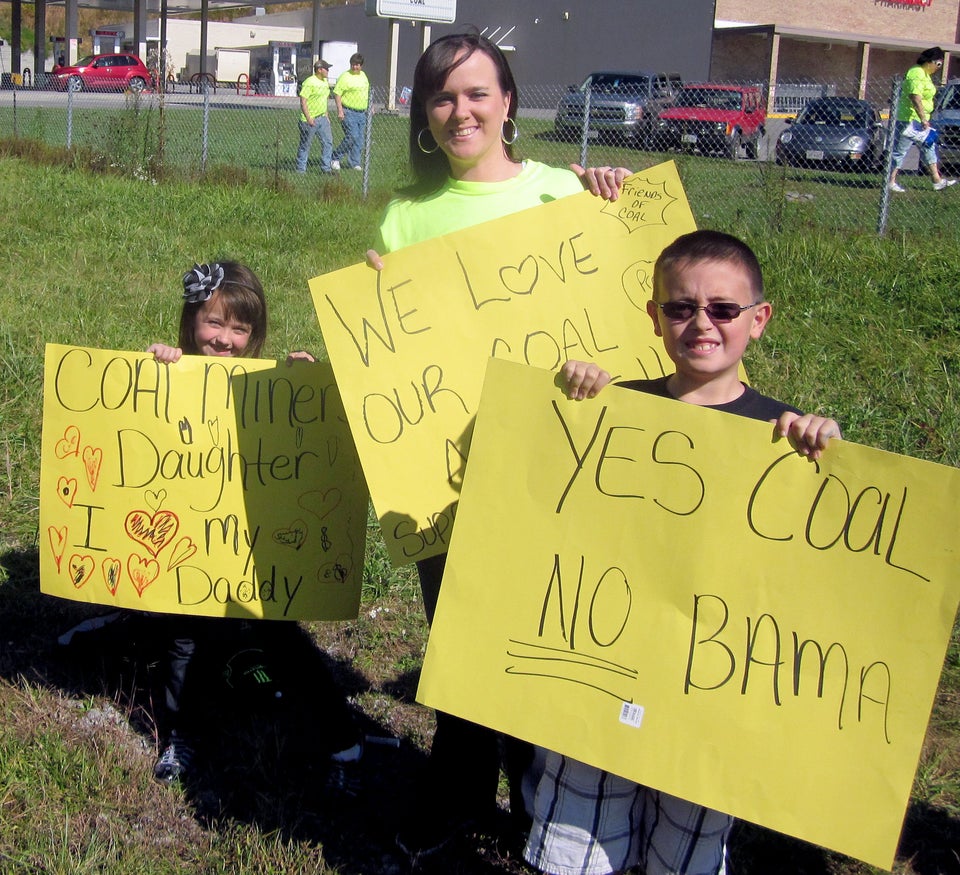 'War On Coal' Rhetoric
Popular in the Community