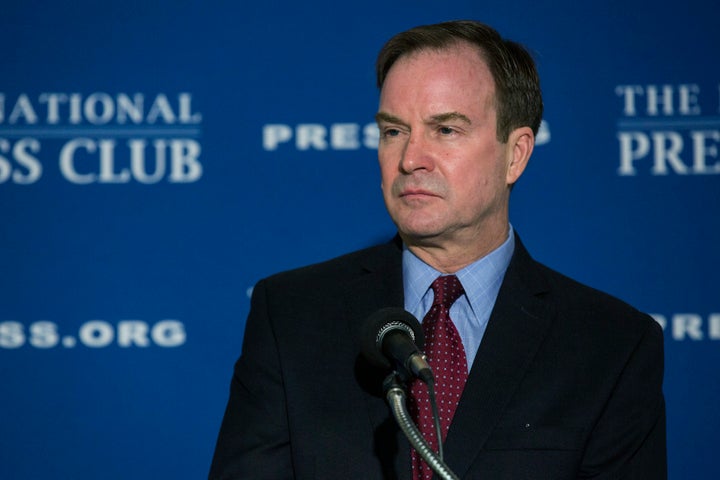 Residents of Flint, Michigan, allege that state and city officials ignored evidence the city was pumping toxic water from the Flint River into their homes. Bill Schuette, Michigan's Republican attorney general, hasn't finished his investigation into whether any state laws were broken when Flint's water was poisoned. But in the legal fight, Schuette is already picking sides: On Friday, he said in a court filing that his office probably can't ethically defend Gov. Rick Snyder (R) in court while defending certain lower-level state officials -- and those lower-ranking bureaucrats will need their own lawyers.
Schuette, who is widely believed to have ambitions of running for governor in 2018, said that because there is a potential conflict between current and former employees for the Michigan Department of Environmental Quality, and the governor and the state, "it is likely [counsel] cannot effectively represent both sets of clients."
The attorney general is asking for additional time so that MDEQ defendants can get their own attorneys. "We're going to work with the governor's office to make sure these folks have lawyers," a Schuette spokeswoman told the Detroit Free Press. Schuette's office did not respond to provide additional comment on why he feels there is a conflict. A spokeswoman for MDEQ declined to comment.
Schuette has launched an investigation into what, if any, state laws were broken when Flint's citizens were exposed to dangerously high levels of lead in their drinking water. He initially said that reviews by other agencies and pending federal court actions made such an investigation unnecessary, but on Jan. 15 he said he was changing course.
The Michigan Department of Environmental Quality has taken much of the blame for the Flint water crisis. When Flint switched from Detroit's water system to the Flint River in April 2014, the agency misinterpreted federal law and directed Flint not to treat the new water to reduce its corrosiveness, a failure that ultimately resulted in lead leaching from Flint's aging pipes. Snyder accepted the resignations of the agency's director and chief spokesman after an investigatory task force he'd appointed singled out the agency in a letter.
"We believe the primary responsibility for what happened in Flint rests with the Michigan Department of Environmental Quality," the task force said in the December letter. "Although many individuals and entities at state and local levels contributed to creating and prolonging the problem, MDEQ is the government agency that has responsibility to ensure safe drinking water in Michigan."
Lead is a deadly neurotoxin that can cause a range of health problems, most notably permanent brain damage in young children. After Flint's water switch, researchers showed last fall the percentage of Flint kids with high blood levels increased from 2.4 to 4.9 percent. In October, Flint switched back to Detroit's water system, which pulls from Lake Huron.
That Schuette is defending the state and conducting an independent investigation is not an unusual role for an attorney general. Schuette's office did not previously comment on whether he is having different lawyers within their office handle defense and prosecution. To ensure independence, he appointed a former Wayne County assistant prosecutor -- who has donated to Snyder, as to well as some Democratic candidates -- to lead the investigation.
Schuette's critics have raised questions about how he can fairly represent both sides, and they say that his latest move does not mitigate a potential conflict as far as the people of Flint are concerned.
"I think this is a political decision on who to throw under the bus," said Deborah LaBelle, an attorney for the plaintiffs suing Michigan.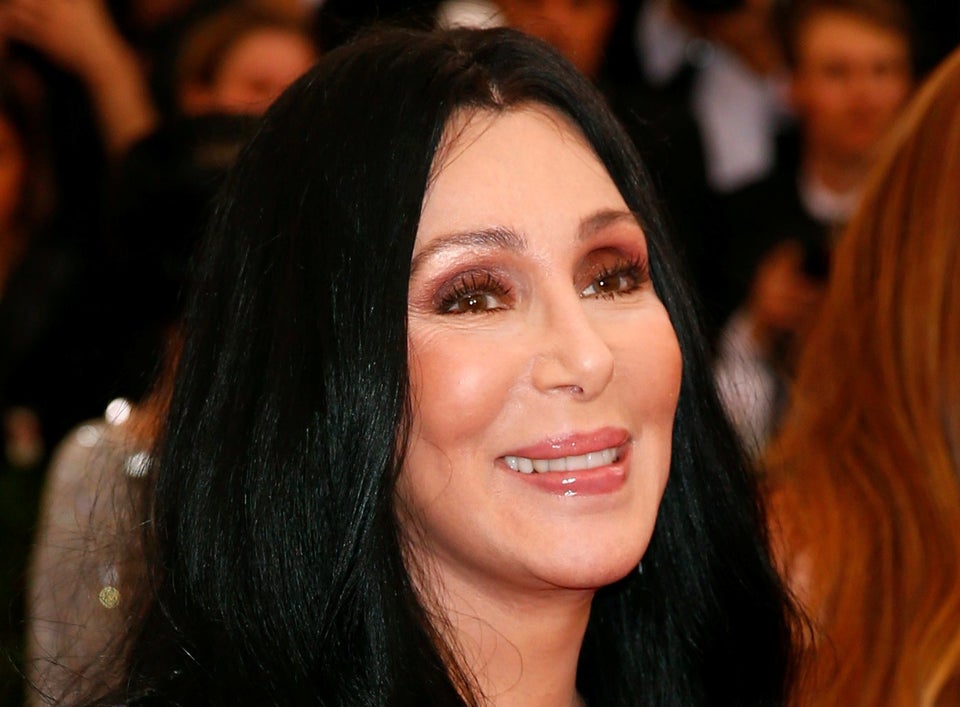 Here Are All The People Coming Together To Support Flint
Popular in the Community