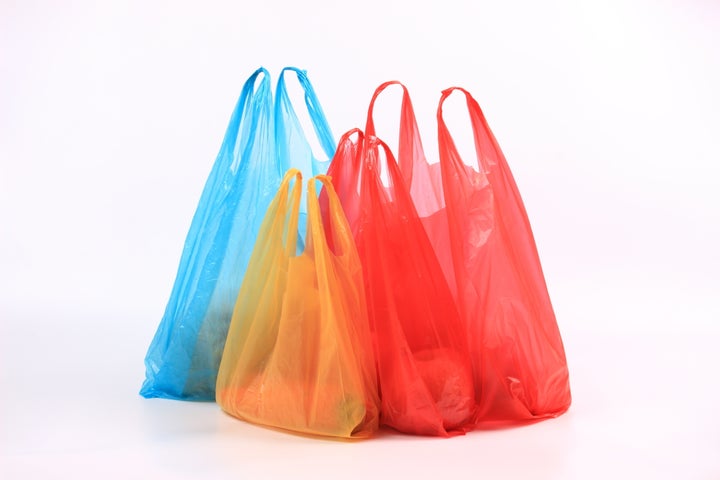 As communities across the country explore new ways to curb single-use plastics, including all-out bans on plastic shopping bags, Michigan has taken a step that ensures it continues to add to plastic pollution.
Introduced by state Sen. Jim Stamas, a Republican, the measure preempts local ordinances from "regulating the use, disposition, or sale of, prohibiting or restricting, or imposing any fee, charge, or tax on certain containers," including those made of plastics. It effectively kills a measure passed in Washtenaw County, in southeastern Michigan, that would have imposed a 10-cent tax on both plastic and paper grocery bags beginning in April 2017.
Unsurprisingly, the newly signed law was celebrated by the Michigan Restaurant Association, which represents approximately 4,500 food service establishments. In a statement Wednesday, the association took credit for what it called a "key victory" and said the law would "better protect the business community from a patchwork approach of additional regulation and burdensome mandates."
The move comes amid growing awareness about the threats our addiction to plastic pose to the natural world.
This month, researchers at Rochester Institute of Technology found that 21.8 million pounds of plastic flow into the Great Lakes annually. The amount entering Lake Michigan each year is equivalent to 100 Olympic-size pools full of plastic bottles, according to the study.
But Michigan lawmakers forged ahead with the business-friendly bill. It joins Idaho, Arizona and Missouri in passing such a preemptive rule.
What's next? A ban on banning plastic bag bans?
Support HuffPost
The Stakes Have Never Been Higher
Before You Go
Plastic Bag Art
Popular in the Community