 Michigan Gov. Rick Snyder rejected a bill Tuesday that would have allowed people who receive special training to carry concealed firearms into formerly gun-free zones like churches and school buildings.
Michigan's legislature passed the concealed carry measure, Senate Bill 59, last Thursday.
Gov. Snyder said in a release sent to The Huffington Post that last Friday's shootings at Sandy Hook Elementary led to a thorough review of the bill. Instead, he said he calls for a "more comprehensive review of issues relating to gun violence." He has now ordered a multi-departmental assessment of the state's services and needs regarding at-risk children.
"This type of violence often leaves society with more questions than answers," Snyder said in the release. "The reasons for such appalling acts usually are numerous and complex. With that in mind, we must consider legislation like SB 59 in a holistic manner."
The legislation would have allowed those with Concealed Pistol Licenses who have taken eight hours of additional training to bring firearms into schools, day care centers, sports arenas, bars, places of worship, hospitals, dormitories and large entertainment facilities.

Private-property owners and public universities would have been given an opportunity to prohibit the weapons, but public schools would not have had that option.
"While we must vigilantly protect the rights of law-abiding firearm owners, we also must ensure the right of designated public entities to exercise their best discretion in matters of safety and security," said Gov. Snyder in a statement sent to The Huffington Post. "These public venues need clear legal authority to ban firearms on their premises if they see fit to do so."
Sen. Mike Green, R-Mayvill, who sponsored the bill, told the Detroit News shortly before the veto that the governor would refuse to sign the bill because of the language regarding guns in public schools. Green said he refused to change the language to allow public schools and municipalities to still ban concealed weapons, for fear that it could be used to overturn the state's firearms preemption law that prohibits local firearms laws from trumping state laws and regulations," the Detroit News said.
"While the bill's goal is to help prevent needless violence, Michigan will be better served if we view it through a variety of lenses," Snyder said in the release. "A thoughtful review that examines issues such as school emergency policies, disenfranchised youth and mental health services may lead to more answers and better safeguards."
"If you ask in context, this is something that has additional impact on me because of my personal history," he told the Detroit Free Press.
After last week's shooting, some politicians across the country have called for gun reform measures that would impose stricter regulations on the purchase and use of weapons. But supporters of the legislation said last week that it could help avoid similar incidents in the future , according to the Detroit Free Press.
"This kind of tragedy is hard to process, but if one person – a faculty member or a parent – could legally carry, at least it could have limited some of the mayhem," Michigan Open Carry Inc. Media Director Rob Harris said Friday. "This legislation has to be passed to at least have a fighting chance against the evil in this world."
While the governor rejected Senate Bill 59, he did sign two other bills that streamline the process for handgun purchases and eliminate restrictions on interstate rifle and shotgun transactions to states contiguous to Michigan.
This is a developing story.
Related
Before You Go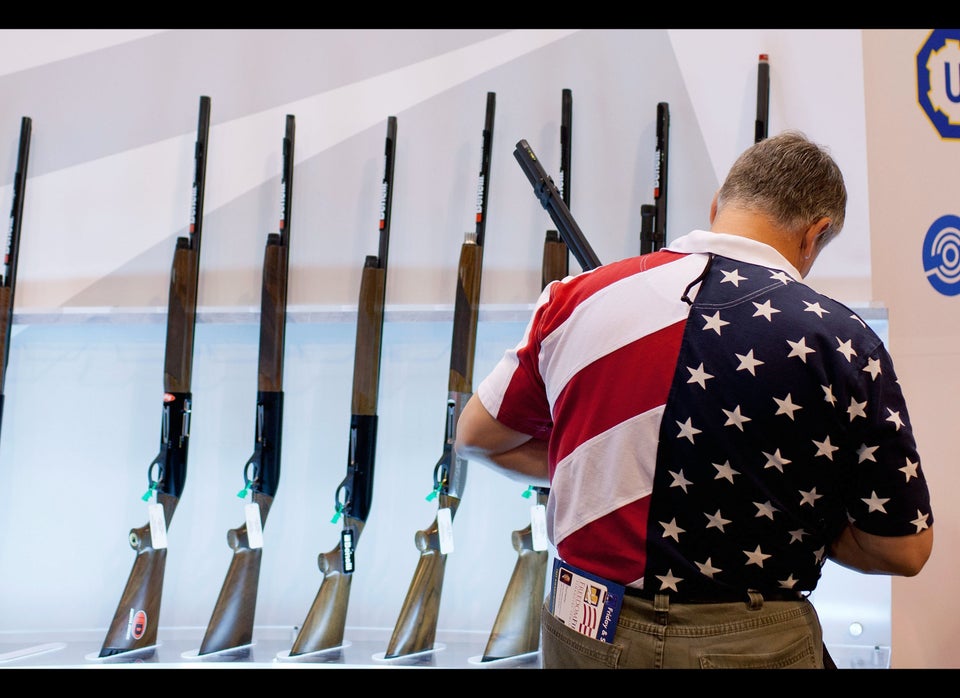 Gun Laws Around The World
Popular in the Community