Sen. Bernie Sanders (I-Vt.) pulled off an upset victory in the Michigan primary Tuesday, picking up the majority of delegates in a state seen as a must-win for him to maintain a place in the Democratic race.
Michigan had been cast as Sanders' last, best hope for mounting a real challenge to Clinton's lead in the delegate count, and his campaign manager called the vote "a critical showdown." The state's primary is positioned between Super Tuesday and major primaries in Ohio and Florida on March 15, and it awards 130 delegates proportionally.
The two candidates faced off in a debate in Flint, Michigan, on Sunday, trading jabs on a wide range of issues. Sanders targeted Clinton's record on trade deals and job creation, linking her to NAFTA and the Obama administration's trade policies. Sanders hoped his populist stances on these issues would appeal to voters who have been ravaged by the recession.
But Clinton also claimed Sanders opposed the auto bailout, arguing that it saved 4 million jobs in the region. Sanders actually voted in favor of unsuccessful measures in Congress that would have bailed out automakers, but opposed the program that ultimately directed funds to Detroit because it also went toward bailing out Wall Street.
This article has been updated to include Sanders' votes on the automaker bailout.
Support HuffPost
The Stakes Have Never Been Higher
Before You Go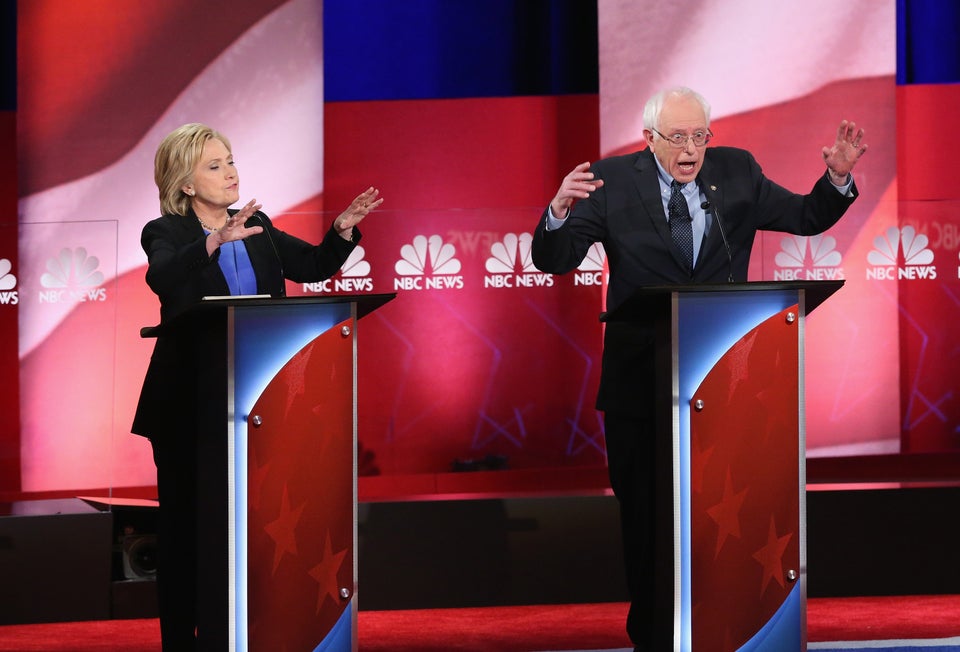 Bernie Sanders And Hillary Clinton Face Off
Popular in the Community