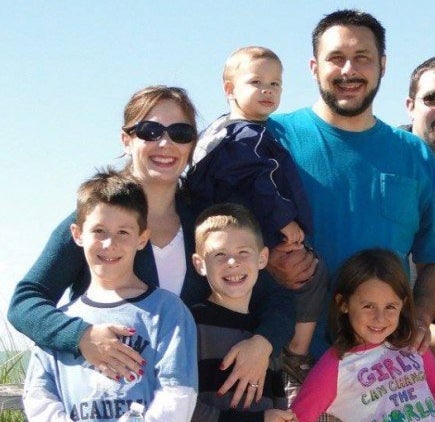 A family of six in Michigan had just returned home from church Friday night when they were poisoned by carbon monoxide from a generator they turned on in their basement, authorities believe.
The bodies of two adults and four children were found in separate rooms of the Fenton Township home Sunday after family members stopped by to check on them, Genesee County Sheriff Robert Pickell told local reporters.
The family has been identified as Leonard Quasarano, 35, and his wife Heather, 39, along with their children Luke, 11; Brenden, 9; Rachel, 7; and Grant, 2.
Pickell said the family's power had been knocked out by strong winds while they were at church Friday. When they came home, the father told neighbors he was going to hook up a generator, WNEM-TV reported.
His body was found next to the portable, fuel-powered machine in the home's basement. The rest of his family was found in different rooms throughout the house, the station reported.
Pickell said the home, located about 15 miles south of Flint, did not have any carbon monoxide detectors.
Local authorities are now urging the public to purchase CO alarms for their own homes to prevent such a tragedy from happening again.
Annually, an average of 170 people die in the U.S. from CO produced by non-automotive consumer products, according to the Consumer Product Safety Commission. Those products include stoves, grills, fireplaces, furnaces or other fuel-burning sources.
When it comes to generators, the U.S. Centers for Disease Control and Prevention advises against using them indoors, especially if less than 20 feet from a window, door or vent.
Carbon monoxide is odorless and colorless. When it's inhaled, victims may feel dizzy or weak, or experience headaches and other flu-like symptoms, according to the federal health agency.
"If you breathe in a lot of CO it can make you pass out or kill you. People who are sleeping or drunk can die from CO poisoning before they have symptoms," the CDC warns on its website.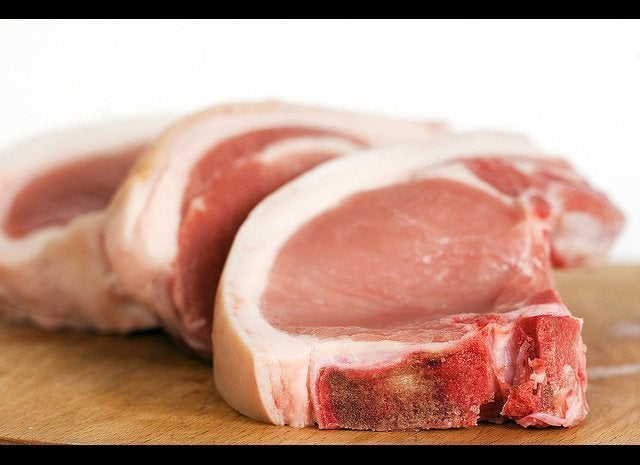 Kinds Of Food Poisoning You Should Know About (And Avoid)
Related
Popular in the Community