A family is doing everything they can to keep their deer companion.
The Genesee County, Mich., couple, who have declined to give their names to the media, said they have been told by the state's Department of Natural Resources that "Lilly," their pet of five years, can't stay with them any longer, WNEM reports.
The couple rescued Lilly after a car killed the deer's mother half a decade ago. Now the female component of the couple said losing the deer would be tough to bear.
But Brent Rudolph, deer and elk program manager for the D.N.R., told WNEM, rules are rules.
"There are laws on the books that state we can't take wild animals and turn them into private property," Rudolph said. "The department has to work within the laws that establish what we can and can't do."
Rudolph also adds that, while Lilly might appear cute and cuddly, she could quickly turn violent, using her hooves as potentially deadly weapons.
"People don't realize the strength and how strong their hooves can be," Rudolph said. "It doesn't take more than a quick lash of a hoof that can cause serious damage."
Good Morning America reports the couple has hired a lawyer to see if they can stave off the state's attempts to take Lilly away.
The Michigan couple isn't the only family that's gone toe to toe with the government over an unorthodox pet. In February, the New York City health department told a Queens family they had to get rid of "Petey," their pet pig.
Before You Go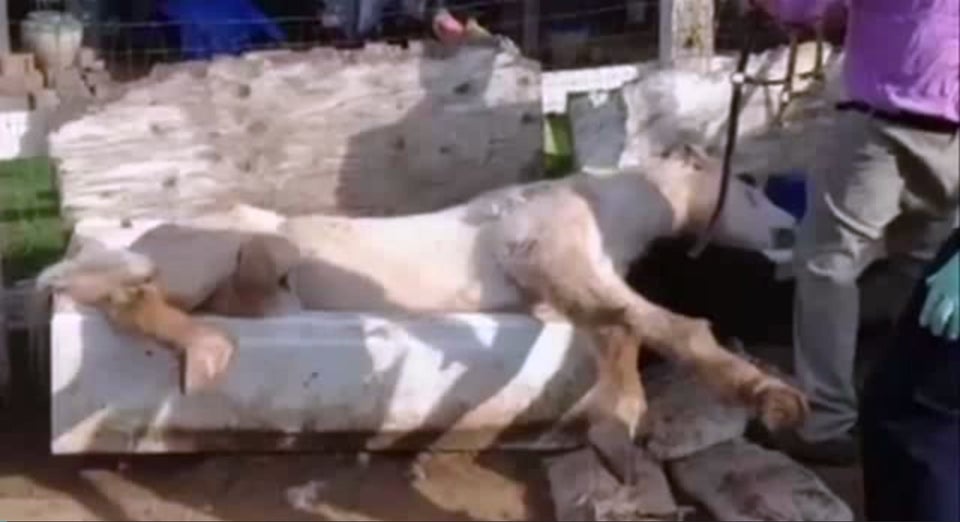 Animals In The News
Popular in the Community