The contest for Michigan's governor's race may be closer than previously anticipated, according to a new poll.
While many polls this fall have given Gov. Rick Snyder (R) an eight-to-10 point lead over his presumed Democratic challenger, former Rep. Mark Schauer, new numbers from Inside Michigan Politics (IMP) suggest that neither candidate leads the race. IMP, a subscription-based statewide political newsletter, commissioned their own poll using both Republican and Democrat pollsters from Michigan, the Republican-affiliated Revsix of Pontiac, Mich. and Michigan Blueprint Strategies, a Democratic polling company in Lansing.
IMP/Revsix/Blueprint polled 794 likely Michigan voters and found Snyder, who was elected in 2010 with an 18-point margin, currently has a 2.8 percent lead over Schauer with voters. That puts Snyder's margin within the four percent estimated margin of error, and means, for all intents and purposes, the two candidates are statistically tied.
"It's almost a three-way race for a two-man contest," IMP proclaimed, given that 30 percent of Michigan voters told the pollsters they haven't decided which candidate should get their vote.
If Snyder wins reelection in 2014, at least one GOP strategist has said he could be a serious GOP candidate for the 2016 presidential election.
Susan Demas is the editor and publisher of Inside Michigan Politics, which commissioned the poll. While she said polling data unlocked some positive indicators for Gov. Snyder's numbers to rise, she thinks calling the race a "toss-up," as Roll Call has, is fair.
"This could all change the closer we get to the race," she warned, noting that Snyder, as a sitting governor, will likely have a huge financial advantage. Schauer may benefit from union funds: the AFL-CIO has said that it plans to shift more funds to state and local races this election cycle, with the governor's race in Michigan listed as a priority, according to the Associated Press. Snyder began running televised campaign ads in September.
She also thinks Schauer, a former House of Representatives member who lost his seat in a Republican-leaning district after delivering an impassioned defense of the Affordable Care Act -- also known as Obamacare -- needs to do a better job of explaining himself to Michigan voters.
"Schauer's window to define himself is rapidly closing," Demas said. "And if things don't change in the first quarter of next year, I would be more comfortable switching to a lead GOP race."
Demas emphasized that Schauer must also shore up support in the city of Detroit. The historically-Democrat city gave Barack Obama 98 percent of the vote. "No one is thinking Schauer will have that landslide," she said. In the IMP/Revsix/Blueprint poll, Snyder, who appointed an emergency manager to run the city and approved its bankruptcy filing this summer, won 21 percent of votes from Detroiters.
"Schauer is at a disadvantage geographically because he's from Battle Creek (Mich.)," she explained. "It's not very close to the city of Detroit and it's not a very big media market. He needs to be spending as much time in the city of Detroit and neighboring suburbs as he can."
The methodology of the IMP poll is different from some of the earlier polls that have put Snyder squarely in the lead for the governorship. The IMP poll was automated, meaning an automated voice, not a live interviewer, conducts the surveys. The Epic/MRA poll showing Snyder with an eight-point lead in September was a live operator poll. It also polled Michiganders over a four-day period, whereas the IMP poll surveyed voters on one day, Oct. 29. All the Michigan gubernatorial polls published in Real Clear Politics surveyed voters over a two-to-five-day span.
Before You Go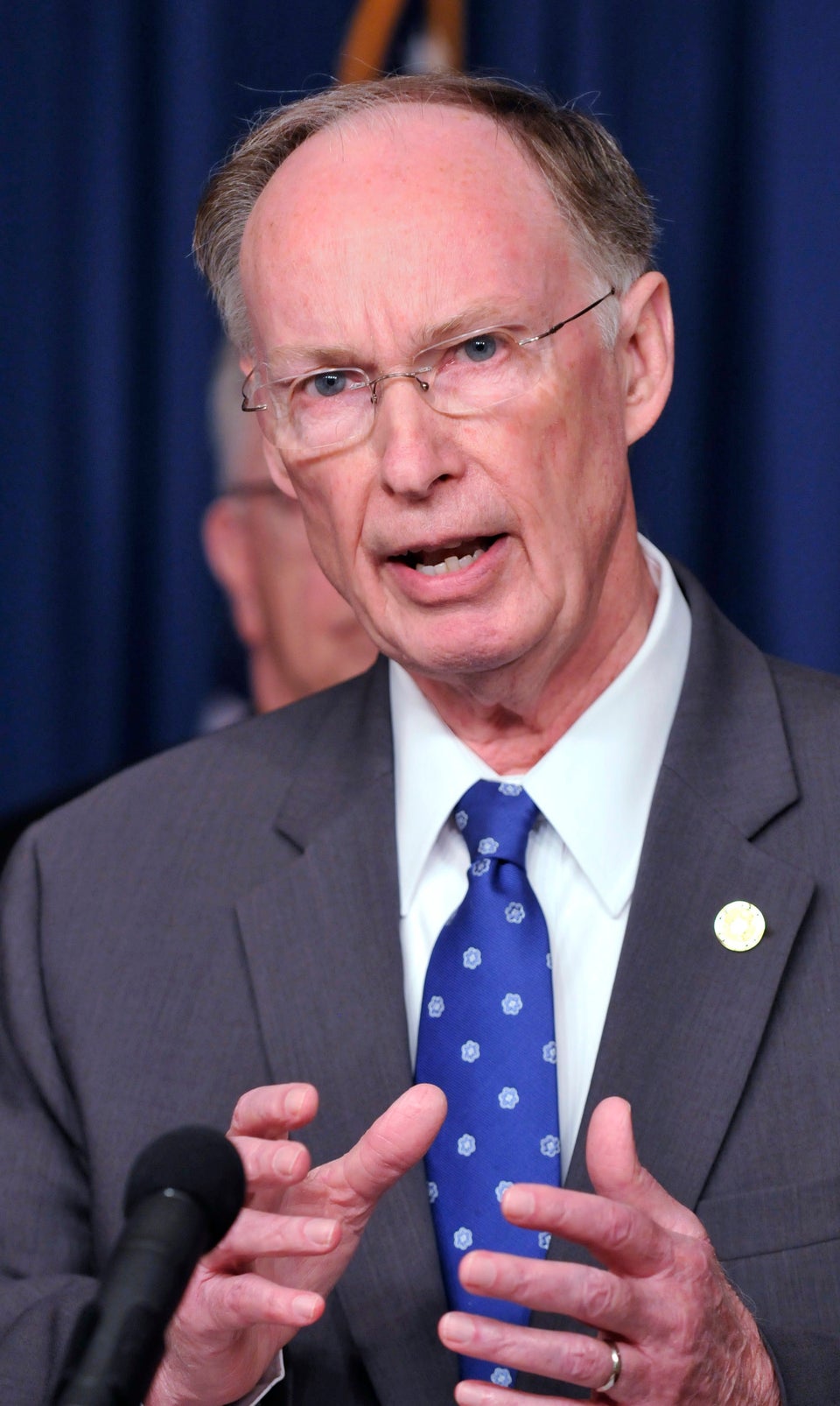 United States Governors
Popular in the Community