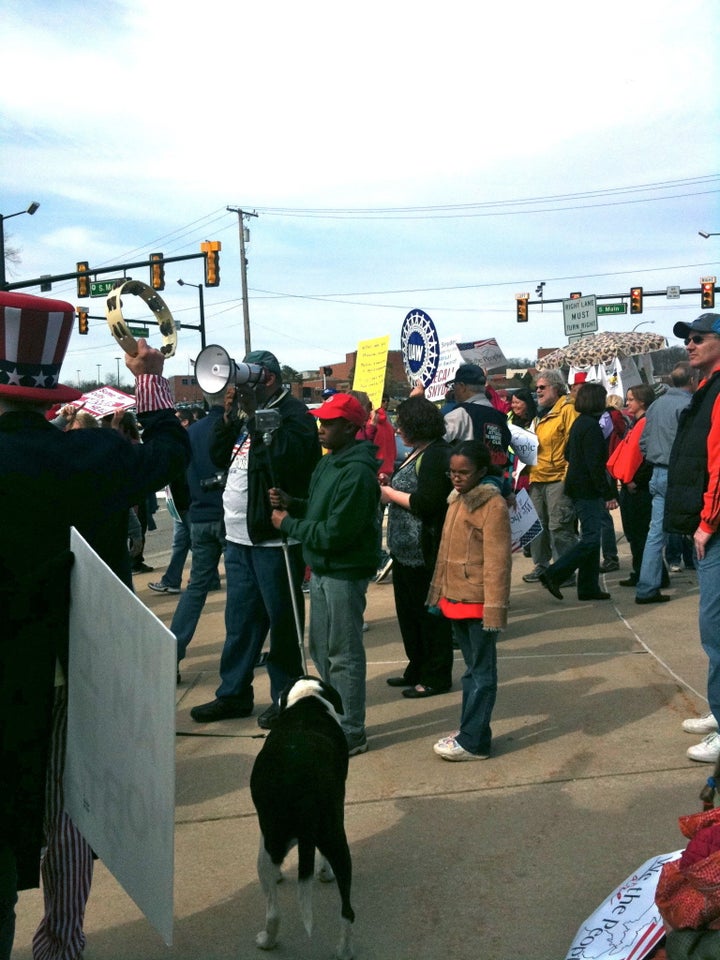 A day meant to celebrate higher learning was injected with the politics of K-12 public education on Saturday, as a mass of protesters rallied outside the University of Michigan's commencement celebration.
Governor Rick Snyder's speech to graduates and their families drew protesters to Ann Arbor, where they picketed passionately against the state's pending budget cuts to public education.
Snyder, a Republican elected in November, has proposed moving funds from the state's K-12 fund to support $1.8 billion in business-friendly tax cuts. Combined with a directive for school districts to fund more of their teachers' pensions themselves, the cuts would amount to $715 per student. His budget also calls for teachers to pay more for their health benefits, makes it more difficult for new educators to receive tenure, and makes it easier for administrators to fire them.
In addition, emergency managers would be authorized to enter school systems and terminate collectively-bargained contracts, while striking teachers could be fired. Snyder is also looking to increase the number of charter schools in the state.
State Senate markups have lessened some of the blow, but the cuts contained in the budget are still significant.
Local teachers and Michigan Education Association members first assembled at Ann Arbor's Pioneer High School, before taking their placards and chants of "Recall Rick!" and "This is what democracy looks like!" across the street to the stadium where the commencement was being held. The protesters made no secret of their fierce opposition to Snyder's proposals.
"I think our public schools should be as good as the private schools to which politicians can afford to send their own kids," said Andrea Sellman, a teacher in the nearby town of Dexter. Michiganders didn't quite see cuts this steep coming, she said.
"I think people are pretty surprised. We knew he was a Republican but we thought he was more moderate. He had a lot of rhetoric about how he was pro-education, but that doesn't seem to be the case," she said. "We've taken pay cuts the last two times we bargained, to keep our programming the same for students."
A group of Ann Arbor public school teachers congregated to discuss their grievances with The Huffington Post.
"We're here for kids and we're here for our jobs and we're here for the state of Michigan," Judith Dewoskin, an Ann Arbor teacher, said. "There's a sign here, it's beautiful, it says, 'The Reverse Robin Hood.' He's taking money away from the poor to give to the rich, which is really not a good thing to do in a state that is going down economically."
"He says he's reforming public education -- he's gutting public education," she said. "He's buying into all private schools. He's all about charter schools, private schools. He is not for public education."
"Look at Detroit public schools. They're going to have 60 kids in a class," added Ellen Stone, another teacher from Ann Arbor. "How are public school kids in Detroit going to get an education with 60 kids in a class?"
"I think Michiganders are waking up," she said. "I think they've been asleep at the wheel. They have not been paying attention. That's one of the reasons why we're doing this today, we're saying 'whoa whoa whoa, the workers of our state are uniting and saying you cannot do this, you're not a dictator, you're a governor."