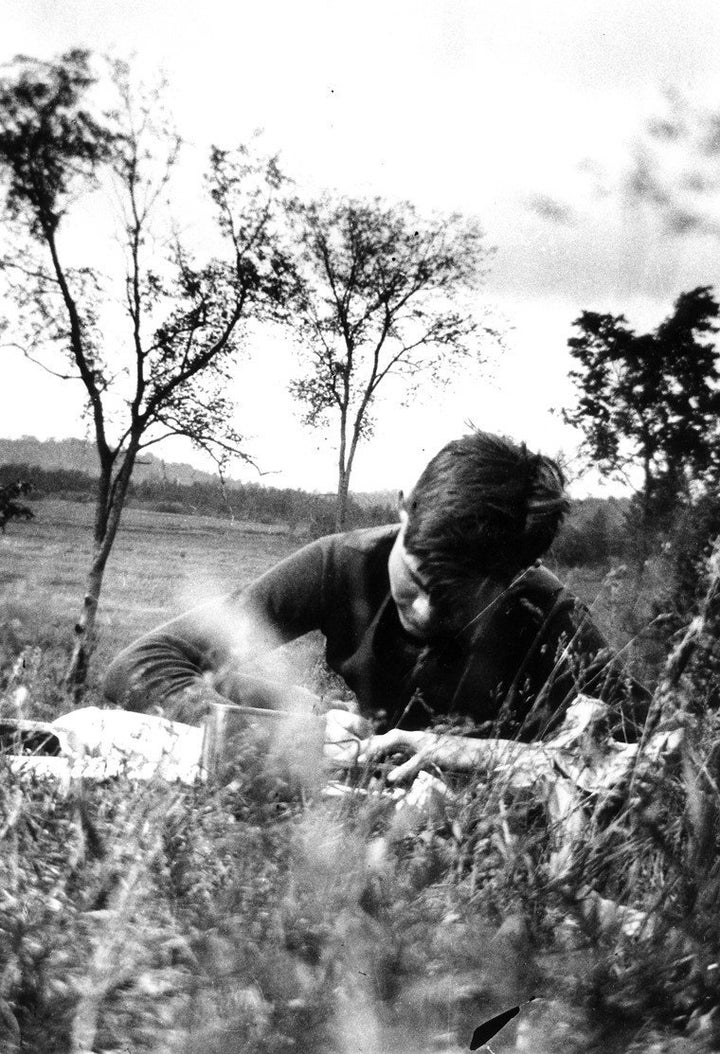 While local literary buffs in Detroit might extol the virtues of Philip Levine, former U.S. Poet Laureate, or devour the crime thrillers of Elmore Leonard, a group of historians are making sure Michigan gets a claim to one of the most revered American writers, Ernest Hemingway.
Born near Chicago in 1899, Hemingway spent much of his life as an expat. When he wasn't writing, he was more known for going on safari, hanging in Cuba, drinking in countless Parisian cafes and having spats with friend and fellow writer, "Great Gatsby" author F. Scott Fitzgerald. But before he became a literary legend, Hemingway was known to summer in northern Michigan.
After spending time in and around Petoskey in his earlier years, Hemingway never returned, but many of his writings took place in similar locales, including his first novel "The Torrents of Spring," and other tales featuring his semi-autobiographical character, Nick Adams.
"People have been coming for decades, really, to seek out the places in Michigan affiliated with Hemingway, and they just sort of stumble and bumble," said Michael Federspiel, president of the Michigan Hemingway Society. Interest from international visitors prompted the group, along with several others, to create a self-guided tour to influential Hemingway spots. The sites were chosen based on the research of Ken Marek, one of the founders of MHS.
Now, instead of hunting out Hemingway spots using references from the writer's prose, tourists can use the website to seek out 11 bronze markers dedicated to the author across northern Michigan. The tour debuted last month, as the International Hemingway Society gathered in Petoskey to discuss the author.
A neighbor was driving the newlyweds through northern Michigan to the train station. The car crested a hill, and suddenly Little Traverse Bay spread out below them, wide and blue and shining. ''See all that,'' Ernest Hemingway told his bride. ''Talk about the beauty of the Bay of Naples! I've seen them both, and no place is more beautiful than Little Traverse in its autumn colors.''
Below, check out some of the spots in northern Michigan on the Michigan Hemingway Tour, and visit the website for the rest.
PHOTO GALLERY
Michigan Hemingway Tour: The Author's 'Up North' Haunts
REAL LIFE. REAL NEWS. REAL VOICES.
Help us tell more of the stories that matter from voices that too often remain unheard.
BEFORE YOU GO