 In Michigan, more than 350 inmates who committed crimes as juveniles will have a chance to make their case to parole boards after being sentenced behind bars for the rest of their lives.
Michigan law requires life-without-parole sentences for juveniles convicted of first-degree murder. But on Monday, U.S. District Court Judge John Corbett O'Meara upheld his earlier ruling that youth must be considered for parole.
Justice Elena Kagan wrote for the majority that the mandatory sentences are cruel and unusual.
"By requiring that all children convicted of homicide receive lifetime incarceration without possibility of parole, regardless of their age and age-related characteristics and the nature of their crimes, the mandatory sentencing schemes before us violate this principle of proportionality, and so the Eighth Amendment's ban on cruel and unusual punishment," Kagan wrote.
But Mich. Attorney General Bill Schuette still "strongly disagrees" with O'Meara's ruling and will file an appeal, according to Michigan Radio.
In a statement, the attorney general's office pointed to the suffering of victims as one reason to keep parole off the table.
"The victims' families affected by this ruling tragically lost their loved ones to murder," the statement read, according to MLive. "Those victims don't get to visit their brother or daughter or cousin in prison. They visit a gravesite ... They finally experienced some closure when the murderers were convicted and sentenced."
Under the ruling, juveniles are not automatically granted parole, but will merely be eligible for parole hearings and can still be denied.
The law would mean that current inmates like 22-year-old Keith Maxey would be eligible for parole hearings, similar to other prisoners who appear before a parole board. Maxey was 16 years old when he and two other acquaintances decided to steal a pound of marijuana during a drug deal. One of his partners shot and killed a man. Although Maxey was unarmed, he was convicted of felony murder and sentenced to life without parole.
Life convictions for minors began to accelerate in Michigan in 1988, and the state is now home to the second-highest number of juvenile lifers in the nation, trailing only Pennsylvania. Sentencing guidelines gave judges two options for juveniles 15 and older charged with certain crimes: imprisonment in a juvenile facility with mandatory release at 21, or mandatory life in prison without parole. Juveniles were sentenced to life without parole at almost twice the previous rate for the next eight years, according to MLive.
Changes to the law in 1996 allowed judges to create a blended sentence, where the minor would go to a juvenile facility until age 21, with the judge deciding at that point whether to order mandatory life. Another change in 1996 allowed courts to automatically try 14-year-olds as adults.
Deborah LaBelle, director of The Juvenile Life Without Parole Initiative told The Huffington Post last year that youth are less equipped to understand the justice system, with some turning down plea deals that would give them shorter sentences. "Juveniles are getting sentenced more harshly than adults because of their inability to negotiate the adult criminal justice system," LaBelle said. "Many of them reported that they didn't understand the nature of their charges or even the meaning of parole."
Juveniles reject plea deals at a far higher rate than adults, leading some minors to serve much longer sentences than their more mature counterparts.
LaBelle pointed to Bobby Hines, who at age 15 confronted a suspected drug dealer in Detroit, believing he had stolen a coat. One of his older friends shot and killed the possible drug dealer. Despite not touching a gun or the victim, Hines was charged with felony murder. Though he was offered a plea bargain that would have allowed him to serve 20 to 40 years, LaBelle said he simply didn't understand the deal.
The shooter, charged with second-degree murder, was eligible for parole. Hines was not, and has now spent more than two decades behind bars.
Critics of juvenile life sentences also point to data suggesting that justice for minors isn't color-blind. Seventy-three percent of minors serving life sentences in Michigan are black, according to a 2012 report released by the Juvenile Life Without Parole Initiative. Across the nation, juveniles charged in murders of white victims were 22 percent less likely to receive a plea offer than if the victims were African-American.
"We wanted to let thugs know that they can't hide behind their mother's apron," they quote former Detroit Democratic Rep. Burton Leland saying, who supported sentencing reforms. "Now, 25 years later, I think locking youthful offenders up for life is ridiculous."
Before You Go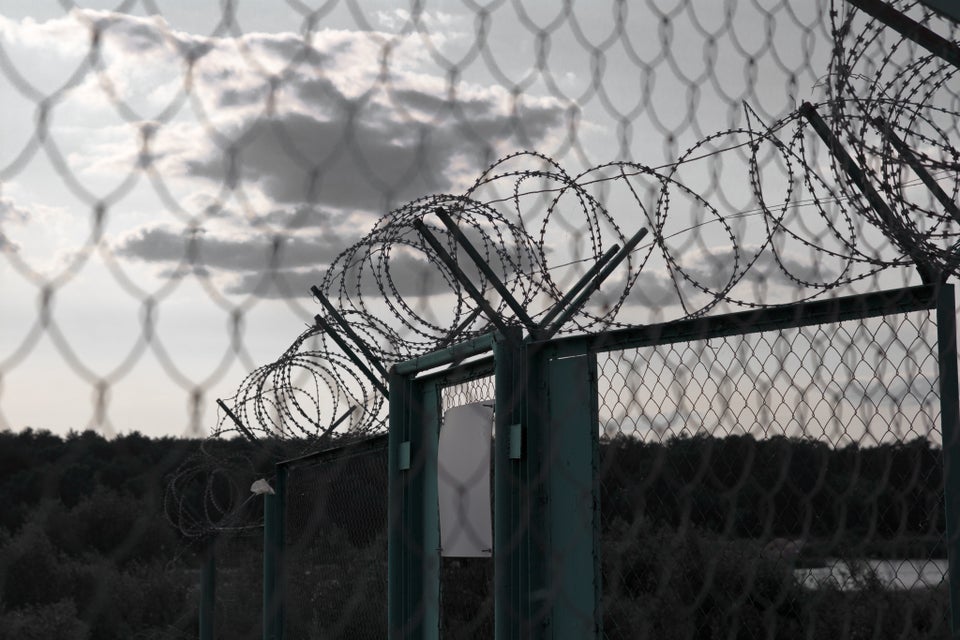 States Sending The Most People To Prison: 24/7 Wall St.
Popular in the Community