More than half of Michigan residents support gay marriage, according to a recent poll, despite the statewide ban prohibiting it. Just as worrisome for the state's LGBT residents, however, is another law that's missing: one that would protect them from being fired, denied housing, or otherwise discriminated against for their sexual orientation or gender expression. Which is a problem, because it's happened before.
"That's an issue that the legislature could have a rational discussion about at some point in the future, and if they want to do that, I think that's a fine act to take," Snyder said.
Bolger spokesman Ari Adler said no formal activity is currently planned in the Legislature.
"Speaker Bolger has said, however, that he is open to having a discussion on this issue and has been speaking with various people about it," Adler wrote in an email to The Huffington Post. "The Speaker continues to struggle with how to balance individual protections with religious liberty. He wishes to have a serious, thoughtful discussion that protects people from [being] dehumanized or demonized regardless of what side they fall on in this debate."
Spokeswoman Sara Wurfel pointed to Gov. Snyder's work against other forms of discrimination, like supporting anti-bullying legislation and "immigration efforts to help create and ensure a welcoming environment for these innovators and job creators."
'He doesn't condone discrimination and it's wrong, plain and simple," Wurfel said.
But while the Census showed households run by same-sex couples rising 40 percent from 2000 to 2010, the state's less-than-welcoming environment for gay families could have pervasive consequences for the state as a whole.
A January report issued by the Michigan Civil Rights Department argued that the state's discriminatory atmosphere has negative effects on families, communities and the economy. The last one may be of particular interest to Snyder -- potential benefits for the state's economy have driven his arguments on immigration. Among other ramifications, the report points to the trend of people, particularly new college graduates, leaving the state because of a lack of LGBT-inclusive policies.
"This is an opportunity for the Governor to lead a bipartisan effort addressing a growing threat to our economy and families by amending Michigan's Elliott-Larsen Civil Rights Act to include equal protections for LGBT workers and families," said Emily Dievendorf, managing director of LBGT advocacy group Equality Michigan. "We can only move forward as we finally step up and acknowledge that for Michigan to fully recover, fairness needs to be offered to all people in Michigan," she said.
Whether or not a discussion on the Civil Rights Act makes its way into the Republican-led legislature, the state may become more hospitable for same-sex families. A 2011 ban signed by Snyder that disallowed offering benefits to domestic partners of state employees was blocked by a federal judge in June.
Support HuffPost
The Stakes Have Never Been Higher
Related
Before You Go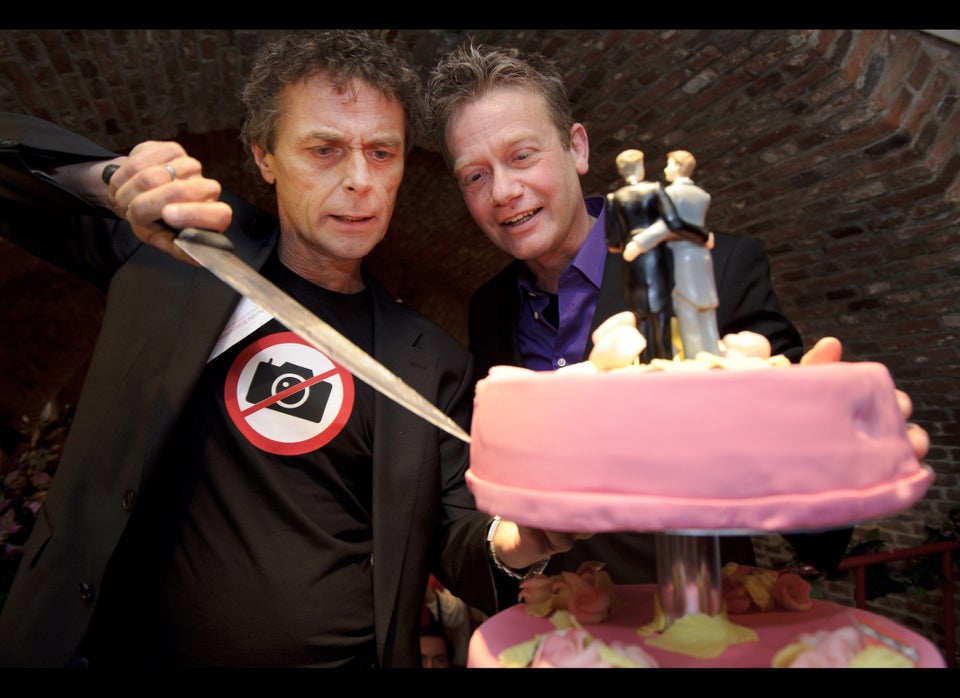 Gay Marriage Around The World
Popular in the Community