Terri Lynn Land, the Republican candidate running for Senate in Michigan, walked into a scrum of inquiring reporters at a forum on Wednesday and didn't like what she saw.
"I can't do this. I talk with my hands," she said, with an expression the Detroit Free Press described as "slightly panicked and clearly uncomfortable."
The former Michigan secretary of state is running against Democratic Rep. Gary Peters, who also spoke at the forum on Mackinac Island, to replace retiring Sen. Carl Levin (D).
Peppered with questions about whether she would have supported a federal bailout of General Motors and Chrysler, manufacturing giants based in her state, Land dodged.
"I support the autoworkers. I'm glad the autos are doing well," she said repeatedly.
President Barack Obama recently called Land out for defending "the gender gap in pay as a result of women's choices."
Before You Go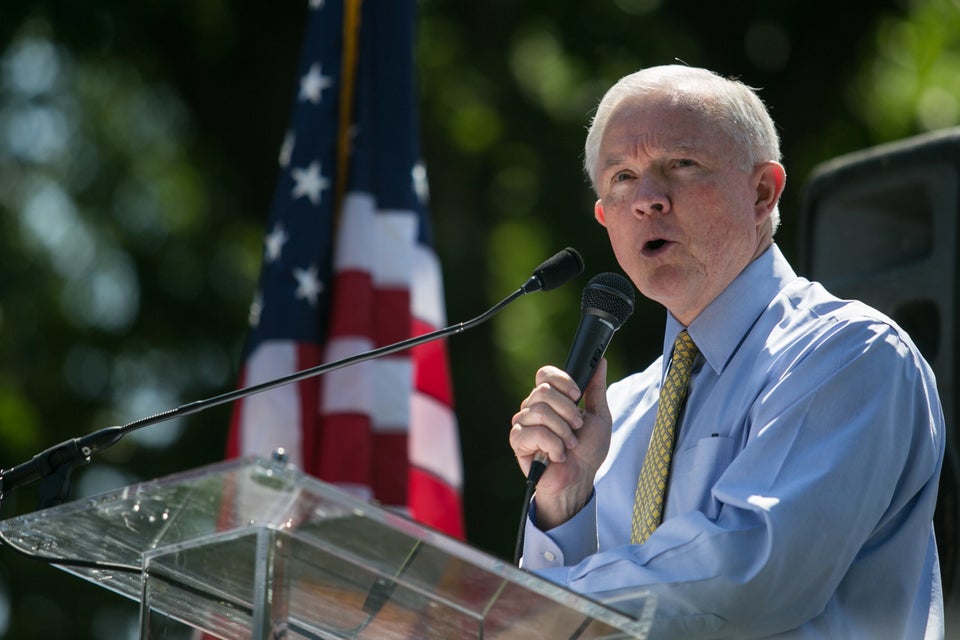 Senate Seats Up For Grabs In 2014
Popular in the Community