Voters in three Michigan cities approved ordinances to legalize small amounts of marijuana for personal use Tuesday, adding to the growing patchwork of cities across the state that have decriminalized pot.
In a statement obtained by MLive, Lansing Mayor Virg Bernero offered his support ahead of the vote.
"The public is far ahead of most politicians on this issue, as evidenced by the overwhelming support for medical marijuana when it was on the statewide ballot several years ago, as well as the decriminalization of small quantities of marijuana in cities like Ann Arbor, Detroit, Flint and Grand Rapids," Bernero said. "It is just a matter of time before other cities, including Lansing, either follow suit or go one step further, as this proposal would do."
Detroit, Grand Rapids, Flint and Ypsilanti all passed measures that reform marijuana regulation last year. City commissioners in Kalamazoo unanimously voted to adopt an ordinance that makes possession a misdemeanor subject to smaller fines and lesser sentences in October of 2012. In Ann Arbor, the site of the annual "Hash Bash" festival, pot users only face a small fine for the civil infraction, an ordinance the city has had since the 1970s.
Support for decriminalization seems to be strong throughout Michigan. An EPIC-MRC poll released in September showed that 47 percent of likely voters were in favor of taxing and regulating marijuana like alcohol, while 16 percent said possession should be cause for a fine rather than criminal charges. Of the 600 voters surveyed, only 26 percent supported continuing the existing system.
But officials have been ambivalent about changing policy to reflect voters' intentions. Though some law enforcement agencies already consider pot a low priority, conflict with state and federal law make it difficult to determine policies. More than a month after Detroit's proposal passed last November, police said they were still considering how to approach the ordinance.
"It's a never ending process to try to keep the officers abreast … what is the most recent legislation … what is the most recent court decisions," he said.
Gov. Rick Snyder (R) and Attorney General Bill Schuette have objected to the city ordinances. A letter written by Schuette's chief legal counsel, Matthew Schneider, argued, "regardless of whether the proposed amendment is approved by the voters, marijuana will remain a controlled substance under state and federal law. ... No city charter provision 'shall conflict with or contravene the provisions of any general law of the state.'"
This year, some legislators floated the idea of legalizing marijuana and collecting tax money to fix roads, according to Michigan Radio. The "pot for potholes" plan was approved by conservatives, including Rep. Mike Callton (R-Nashville).
"I've heard some of the most conservative people say let's legalize marijuana and tax the heck out of it," Callton told Michigan Radio.
State Rep. Jeff Irwin (D-Ann Arbor) introduced legislation with bipartisan support in April that would make marijuana possession a civil infraction, but it hasn't left committee. According to MLive, activists hope Tuesday's votes will help spur action in the legislature.

Medical marijuana was legalized in Michigan in 2008 with 63 percent of the vote, though there continue to be questions and legal conflicts over the legislation. On Tuesday, a state Senate panel approved legislation that would allow medical marijuana to be sold at pharmacies, according to the Detroit Free Press. Introduced by Sen. Roger Kahn (R-Saginaw) and sponsored by Senate Majority Leader Randy Richardville (R-Monroe), the bill now moves to the full Senate for consideration.
Before You Go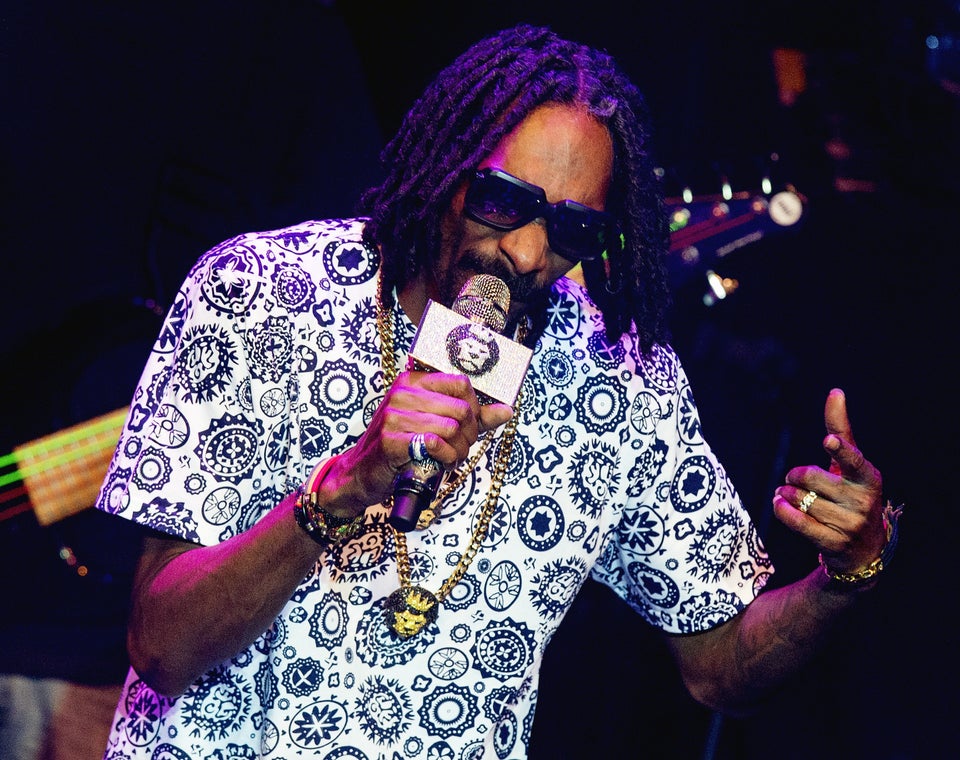 Top 50 Most Influential Marijuana Users
Popular in the Community