Michigan is poised to expand Medicaid to about 470,000 residents in the next several years under President Barack Obama's health care reform law following a state Senate vote Tuesday.
Michigan Gov. Rick Snyder, one of nine Republican governors to endorse the Medicaid expansion, has aggressively pursued the policy since February. All 12 Michigan Senate Democrats joined with eight of the chamber's 26 Republicans to achieve a majority -- and overcame a bold move to block the bill by one staunch conservative opponent -- in the Senate Tuesday, setting up final action on the measure early next month.
"It's about helping 470,000 Michiganders have a better life," Snyder said at a press conference following the Senate vote Tuesday evening. "We all know someone that falls in that category: hardworking people but lower-income people that couldn't afford health insurance," he said. "This isn't about the Affordable Care Act. This is about one element that we control in Michigan that can make a difference in peoples' lives."
The health care reform law seeks to expand Medicaid to anyone earning up to 133 percent of the federal poverty level, which is $15,282 for a single person in 2013. From 2014 through 2016, the federal government will pay the full cost of covering newly eligible people, after which the federal share will gradually decline until it reaches 90 percent in 2022 and future years.
When the U.S. Supreme Court upheld the health care law in 2012, however, the justices ruled that states were free to opt out of the Medicaid expansion. Half will do just that in 2014 -- turning away billions in federal money in the bargain.
People who make between 100 percent of poverty, or $11,490 for an individual this year, and four times that amount will qualify for subsidized private health insurance, but those who make less than poverty will not. They are expected to remain uninsured as a consequence of the court's decision. The health law's individual mandate that nearly all U.S. residents obtain some form of health coverage doesn't apply to people with incomes below 133 percent of poverty who live in states that don't expand Medicaid.
Snyder, like every Republican governor who has endorsed some form of Medicaid expansion in line with the federal Affordable Care Act, maintains he opposes the underlying law. But Snyder and the others also argue that the budgetary benefits and potential to provide health coverage to residents make broadening Medicaid a good deal for their states. The Medicaid expansion also enjoys the support -- and lobbying power -- of health care industry and other business groups, along with consumer advocates, labor unions and others. The Michigan Senate recessed in June after failing to vote on the Medicaid bill, raising Snyder's ire in the process.
One of the Michigan Senate's leading Republican opponents of the Medicaid expansion, Sen. Patrick Colbeck, nearly derailed the bill Tuesday afternoon using a parliamentary maneuver. With the tally stuck at 19-18 in favor of the legislation, Colbeck refused to vote -- preventing the tie that would have enabled Lt. Gov. Brian Calley (R) to cast a tie-breaking vote to advance the legislation. The Senate immediately voted to reconsider the measure and recessed for several hours, during which Republican leaders sought and obtained the additional vote they needed to resolve the impasse. Senate GOP leaders allowed Sen. Tom Casperson (R) to attach an amendment on hospital payments and to reverse his earlier vote against the bill. The legislation passed 20-18.
Colbeck criticized the Healthy Michigan bill as an endorsement of Obama's health care reforms and decried it heightened spending, among other aspects of the federal law. "Hitching our wagon to this Obamacare train is a very high-risk venture," he said before the first vote.
The state House must vote once more on the Michigan Medicaid expansion before Snyder can sign it because the Senate made slight changes to the legislation. The modified measure should pass the House soon after it returns from recess next Tuesday, according to Ari Adler, spokesman for Michigan House Speaker Jase Bolger (R). "We don't anticipate that any of those House members who voted yes on the original bill will have any reason not to vote yes again," Adler wrote in an e-mail.
Snyder acknowledged the procedural aspects of the vote on the Senate bill may delay opening Medicaid to more Michigan residents until 90 days after the legislature adjourns in December, or several months after Obamacare's Medicaid expansion takes effect. Snyder also conceded that federal authorities still must weigh in, but said his administration has been in close discussions with the federal government as the legislative process unfolds. "We've had positive feedback. That said, I wouldn't call it assurance at this point," he said.
Undecided states are running out of time to get their Medicaid plans ready in time for the beginning of 2014, when the expansion from the health care reform law takes effect, according to Caroline Pearson, a director at the Washington-based health care consulting firm Avalere Health.
"We are definitely getting short on time for being able to implement a Medicaid expansion by Jan. 1 for any state that had not already approved the expansion. Even for Michigan, it will be a challenge to get the Medicaid waiver negotiated and approved in time for Jan. 1 expansion. At this point, most of the other states that are still discussing expansion seem to be targeting mid-year 2014," she wrote in an e-mail. The health care reform law doesn't establish a deadline for states to determine whether to expand Medicaid so they may do so at any time.
This article has been updated to include the comments of Gov. Rick Snyder.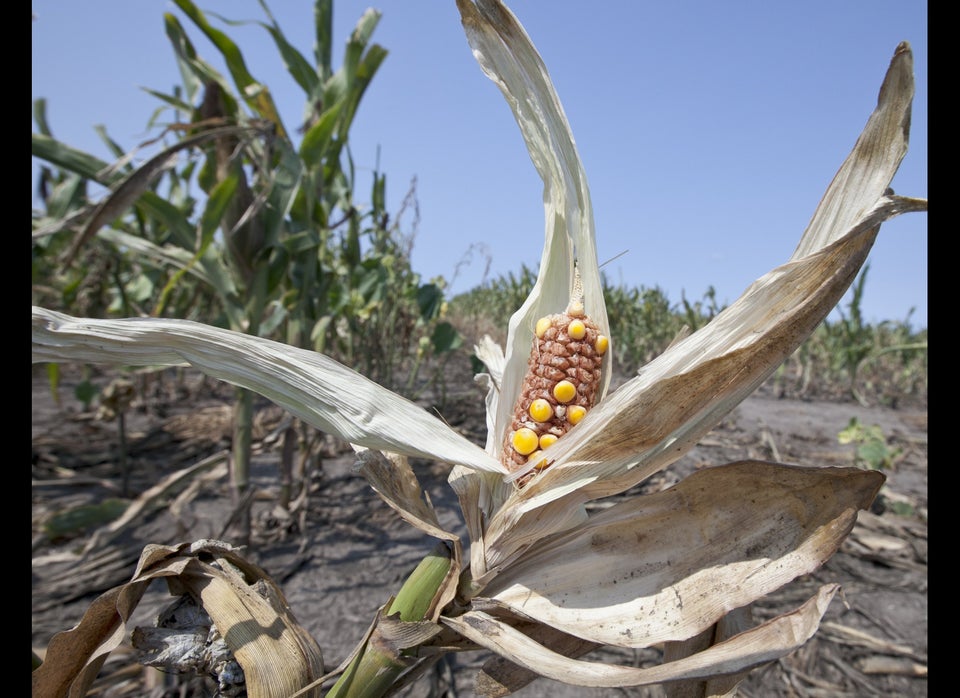 States With Medicaid Policies That Hurt The Poor
Popular in the Community